David Silver Allan (1870 - ) - Biographical notes
David Allan was born in Montrose Scotland in 1870. He joined the Discovery Expedition from the Royal naval ship HMS Majestic where he had previously served with and become acquainted with Captain Scott.
Biographical information - This is a difficult area to research, I am concentrating on the Polar experiences of the men involved. Any further information or pictures visitors may have is gratefully received. Please email - Paul Ward, webmaster.
What are the chances that my ancestor was an unsung part of the Heroic Age of Antarctic Exploration?
Shackleton's 1914-17 Trans-Antarctica Expedition on Twitter - follow us now to get the story 100 years to the day later. @danthewhaler

Lonely Planet travel guide Antarctica

USA |

UK


Free world delivery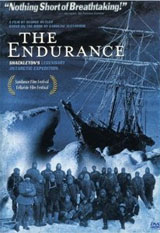 The Endurance - Shackleton's Legendary Expedition
Dramatization with original footage

DVD |

DVD