Edward Leicester Atkinson R.N. (1881 - 1929) - Biographical notes
Dr Edward Atkinson in his lab, during the Terra Nova Expedition
Landmarks named after Edward Atkinson
Feature Name: Atkinson Cliffs
Type: Cliff
Latitude: 71°18'00S
Longitude: 168°55'00E
Description: High coastal cliffs, 4 mi long, between the lower ends of Fendley Glacier and Pitkevitch Glacier on the N coast of Victoria Land. The feature was mapped in 1911 by the Northern Party of the British Antarctic Expedition (BrAE), 1910-13, and named for Dr. Edward L. Atkinson, surgeon of the expedition.
Biographical information - This is a difficult area to research, I am concentrating on the Polar experiences of the men involved. Any further information or pictures visitors may have is gratefully received. Please email - Paul Ward, webmaster.
What are the chances that my ancestor was an unsung part of the Heroic Age of Antarctic Exploration?
Shackleton's 1914-17 Trans-Antarctica Expedition on Twitter - follow us now to get the story 100 years to the day later. @danthewhaler

Lonely Planet travel guide Antarctica

USA |

UK


Free world delivery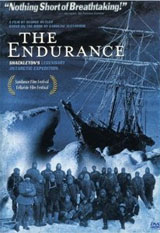 The Endurance - Shackleton's Legendary Expedition
Dramatization with original footage

DVD |

DVD