Human Impacts on Antarctica and Threats to the Environment
- Sealing and Whaling
The Impact of Sealing and Whaling
The hunt for Whales and seals was the reason for the initial exploration of Antarctica. Reports of abundant stocks drew the adventurous from the early 19th century onwards. Before long there were major crashes in the populations of some wildlife. The Antarctic fur seal for example was almost totally wiped out at many locations by 1830 leading to a decline in the sealing industry although it continued on a smaller scale well into the 20th century.
Seals
Some exploratory research into the viability of a recommencement of sealing was carried out in the 1960's although it never did start again. The Convention for the Conservation of Antarctic Seals (CCAS) was initiated in response to this in order to avoid earlier over-exploitation and the disastrous effects on seal stocks.
The CCAS established rules for commercial sealing with permissible catch limits for some species such as crabeater, leopard and Weddell seals. A zoning system was also drawn up with closed hunting seasons. Total protection was given for the very rare Ross seal, also for southern elephant seals and certain species of fur seal.
No commercial sealing has been carried out in Antarctica since the 1950's. Seals were killed in order to provide food for dog teams that were stationed in Antarctica up to the point where the dog teams were finally removed due to worries that the disease of canine distemper might spread to seals.
Whales
The story of Antarctic whaling is one of greed and excess. Once the most profitable species had been hunted to a point of great scarcity, the next species was hunted until it too was very rare, then the next and so on. The Antarctic whale fishery has been described as being more like mining rather than a sustainable fishery.
The International Whaling Commission (IWC) was set up to attempt to regulate the industry to a position of sustainability (where catches are balanced by production) but was widely regarded at failing in this. The only thing that eventually did drive many companies out of the whaling business was a fall in profits due to a lack of whales when there weren't many left to kill any more.
Slowly however the IWC did have some impact. In the 1960s blue and humpback whales were fully protected, protection that was then extended to fin and sei whales in the 1970s. In 1986 the IWC suspended all commercial whaling.
Commercial whaling has all but stopped worldwide but some nations particularly Japan continue to take whales under the guise of a 'scientific take' - taking whales for scientific research reasons. These scientifically caught whales end up in restaurants and one whale can have a $1,000,000 market value at the restaurant table.
Whales are now protected by the International Convention for the Regulation of Whaling.

Antarctica Cruising Guide

USA |

UK


Free world delivery

Lonely Planet travel guide Antarctica

USA |

UK


Free world delivery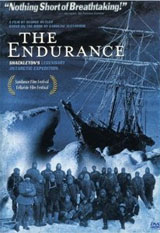 The Endurance - Shackleton's Legendary Expedition
Dramatization with original footage

DVD |

DVD