Emperor Penguin Pictures page 3

Aptenodytes forsteri
next emperor penguins thumbnails page previous
next emperor penguins thumbnails page previous
All pictures on this page are by Jérôme Maison. © 2005 Bonne Pioche Productions / Alliance De Production Cinématographique.
They are from the Warner Brothers film The March of the Penguins and are used here by permission of Warner Brothers.
---

B-R-R-R-R-R-R!
18 in x 24 in
Poster
Buy this picture


Penguin
Photobook by Frans Lanting, Christine K. Eckstrom
USA | UK


March of the Penguins
Widescreen DVD
USA | UK

Penguin T-Shirts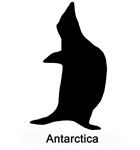 Cool Antarctica Store - Pictures, Shirts, Calendars, Cards etc.

Lonely Planet travel guide Antarctica

USA |

UK


Free world delivery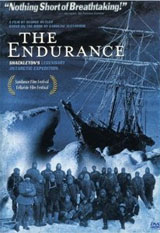 The Endurance - Shackleton's Legendary Expedition
Dramatization with original footage

DVD |

DVD