FIDS Gallery - Signy - Base Summer 2003
The Lounge. Those chairs almost look comfortable (not quite though - you still wouldn't buy them for your own house would you? - BAS still has its old influence).
Now I don't know if my memory is playing tricks or not, but I reckon that that flag is the one from my first winter in 1985 as I remember that one being just as shredded at the end, but I seem to also remember that it was given away to a winterer by lottery. Was it left behind? Then again maybe it's just an annual occurrence that the flag gets shredded by the wind.
Photo copyright Simon Coggins

Lonely Planet travel guide Antarctica

USA |

UK


Free world delivery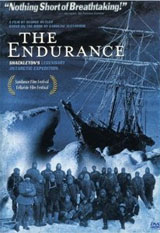 The Endurance - Shackleton's Legendary Expedition
Dramatization with original footage

DVD |

DVD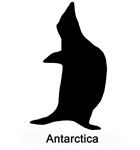 Cool Antarctica Store - Pictures, Shirts, Calendars, Cards etc.