Welcome to all Old Antarctic Explorers - OAEs
Old Antarctic Explorer - OAE. Someone who's been around in Antarctica for a while, several summers, or at least a Winter, the more the better. Wintering at the south polar station confers automatic OAE status. - American

Some purists maintain that it should only apply to those who have wintered on such an Antarctic base - no distinction is drawn here and all are welcome.
Please register to include your details. Cool Antarctica holds email details for all of the people below. If you wish to email someone and there is no active email link, please with all relevant details and we will forward it. Who runs Cool Antarctica?
Trying to find... To use this option, fill in the registration form, but include your own name and email as a contact, requests kept online approx. 2 years.

Lonely Planet travel guide Antarctica

USA |

UK


Free world delivery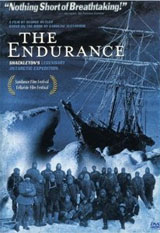 The Endurance - Shackleton's Legendary Expedition
Dramatization with original footage

DVD |

DVD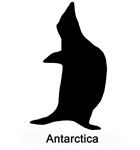 Cool Antarctica Store - Pictures, Shirts, Calendars, Cards etc.