Antarctica Group Visits - The World's Best Field Trip - More Details...
Page 1 Page 2
Sample itinerary, South Shetland Islands and Antarctic Peninsula Tour
Cruise from £2,839 - be invoiced and pay in your choice of currency GBP, USD, EUR, AUD
This 13-day expedition departs from Ushuaia the most Southern City in the world in order to cruise the South Shetland Islands and along the Antarctic Peninsula.

The Peninsula is a region with exceptionally plentiful wildlife and a rich human history.

Part of the reward of arriving in Antarctica is the challenge of negotiating the Drake Passage - and the M/S Expedition will bring you there safely.

Encounter leopard seals lazing on ice floes and immense rookeries of penguins surrounded by towering glaciers.

The Expedition's expert guides and lecturers offer knowledge and insights that really bring the nature and history of the region to life and serve to create an adventure of a lifetime.
What's Included

11 nights on board ship
1 night accommodation with breakfast in Ushuaia
Zodiac excursions with our expert expedition team
Lecture and educational programs
Ushuaia transfer from airport for flights arriving on Day 1
Ushuaia transfer to airport depending on your departure flight details
Waterproof boots supplied (most sizes)
Antarctica destination guide book
All meals included on board the ship.
Twin Share Hotel (1 night), On board the M/S Expedition in quad, triple, twin-share cabins, or suites (all with ensuite bathrooms and porthole or a window) (11 nights). All cabins consist of twin sized berths and are outside facing.
10:1 = Guest/Expedition staff ratio.

Day 1 Arrive Ushuaia


Enjoy the sights and sounds of the world's most southerly city. Arrive in Ushuaia at any time.

Day 2 Ushuaia
Embarkation on the M/S Expedition begins in the afternoon at the port in Ushuaia. We enjoy the evening sailing through the Beagle Channel.

Day 3-4 The Drake Passage
Our adventure begins with a 400 mile crossing of the passage that bears the name of the 16th century English explorer Sir Francis Drake. The ship is at home in this part of the Southern Ocean. Take in daily lectures from your expedition team and keep an eye out for the first sightings of icebergs, whales, and albatross following in the ship's wake.

Day 5-10 The Antarctic Peninsula & the South Shetland Islands
Experience some of the most unique wildlife viewing and inspiring scenery in the world as you set foot on the Antarctic continent. Attempt two shore landings per day (weather conditions permitting), and encounter gentoo, chinstrap and Adélie penguin rookeries, Weddell, crabeater and leopard seals, and orca, humpback and minke whales in the cold Antarctic waters. The peninsula also has a remarkable human history. During the voyage we will learn about some of the most important and dramatic expeditions to this remote corner of the world.

Day 11-12 The Drake Passage
Today we begin our journey north to our home port of Ushuaia. Review the highlights of your Antarctic experience with our lecturers and staff. Keep your eyes open on the observation deck for some final whale sightings.

Day 13 Depart Ushuaia
Disembark in the morning.




For this trip, cruise only places start at £2,839 per person.

We are able to invoice you and accept payment in GBP, USD, EUR or AUD. The total costs for the trips will also include flights to and from Ushuaia depending on your starting point.

Included:
Transfers, cabin accommodations on the ship; all meals onboard; all shore excursions; lectures and guide services; medical service of the resident medical officer onboard; port taxes and service charges.

Not Included:
Flights, Visa, passport and vaccination charges and airport departure taxes. Items of a personal nature such as drinks from the bar and purchases from the small on-board shop.

Gratuities to the ship crew is left to the discretion of the passenger - there is a very strong culture of tipping on such cruises however and an amount of $10 - $15 per guest per day is normal. This is paid on a honour system and is mainly split between the service staff in the bar, restaurant etc.

Timescale:

Deposit of £300 to be paid per person on definite booking (non-refundable)
Group size to be confirmed 120 days before start of the trip
Full and final payment to be received 90 days before the start of the trip (non-refundable)
What happens during trips ashore?
There is a rule applying to tourist ships in Antarctica that no more than 100 tourists may be ashore at a particular location at a particular time.

This means that on smaller ships pretty much everyone who wants to go ashore on a particular landing gets to do so without having to wait around for others to return. This means the maximum number of landings and the maximum Antarctic experience.

Landings last about 2 - 3 hours and are controlled by the crew of the ship, tourists are not free to wander totally at will once ashore for their own safety as the wider environment has cliffs, glaciers, crevasses and other hazardous areas and features. Landings are made in safe areas where there is plenty to see and there are limitations set as to how far from the landing point visitors may venture.

Expedition staff and naturalists accompany shore trips.
The M/S Explorer is a comfortable and capable means of delivering adventure to it's passengers rather than being a glamorous cruise ship. All cabins have been recently re-furbished, all have their own bathroom facilities and an outside view.

Ships obviously have less available space than the equivalent hotel say on land, so it is to be expected that cabins are smaller than a hotel room. Very few passengers spend much time in their cabins however.
MS EXPEDITION - Built for Adventure




Fast - spend less time in transit and more time exploring


Sturdy - excellent stability and performance in rough weather
Safe - designed with safety in mind
Responsible - environmental policies that meet and exceed industry regulations

The M/S Expedition provides an intimate small-ship cruising experience. Completely refurbished in 2009, she boasts spacious cabins, each featuring ocean-facing windows or portholes and private en-suite facilities. Large common areas and observation decks provide panoramic views of the distinctive landscapes of some of the world's most remote regions. The Expedition's spacious confines can hold as many as 140 passengers, but our commitment to keeping group sizes small means you'll never have to share it with more than 131 others. Many expedition cruise operators offer you a choice of space, comfort or expertise; the M/S Expedition delivers all three at a price few can top.

Facilities and Amenities

Safety Features

With a focus on safety, comfort and the unique demands of polar travel, the crew of the M/S Expedition is committed to the ship's continued safe operation.


Technical Specifications




Built: Helsingr Skibsvaerft, Denmark, 1972, refitted in 2009
Ice Class: Swedish / Finnish 1B
Length: 105m (345 ft)
Breadth: 18.6m (61 ft)
Max Draft: 4.7m (15 ft)
Gross Tonnage: 6334 GRT
Cruising Speed: 14.5 knots
Stabilizers: Fins, Type Brown / AEG
Max Group Size: 132 (Max Passenger Capacity: 140)
Crew: 55

Please note, the details on this page apply to this particular ship and itinerary only.
Other ships and itineraries are available which will differ in their details, dates and prices.
Form Object

Tell me more about a trip to Antarctica!

Lonely Planet travel guide Antarctica
USA
| UK


Free world delivery

Antarctica Cruising Guide
USA
| UK


Free world delivery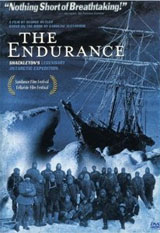 The Endurance - Shackleton's Legendary Expedition
Dramatization with original footage

DVD

DVD