---
ALPS Mountaineering Infinity 5500 Backpack - 5500cu in


On sale - now $139.96




- was

$199.95



Specializing in week-long excursions, the ALPS Mountaineering Infinity 5500 Backpack comfortably fits all of your gear for long-distance treks into the wilderness. The pack's easily adjustable harness and waistbelt fit a wide range of torso and waist sizes, ensuring a customized fit with proper support for hauling heavy loads. The pack's spindrift collar allows you to overfill the pack on gear-intensive trips with its adjustable top pocket and "Over the Top" compression strap; additional side co more...




---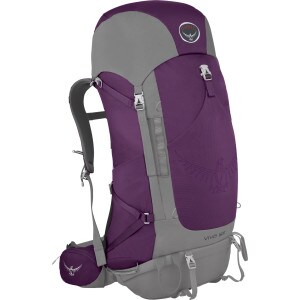 Osprey Packs Viva 65 Backpack - Women's - 3967cu in


On sale - now $159.96




- was

$199.95



There's nothing like pulling up to the trail head, climbing out of your car, and swinging the Osprey Women's Viva 65 Backpack over your shoulders. This lightweight, durable, and simple pack holds everything you need for your four-day trip into the backcountry. Its women-specific design, Fit-on-the-Fly hip-belt, and adjustable torso provides a solid, comfortable, and supportive pack for you to shoulder during your gorgeous hike through fields of wildflowers and tall green grass. more...




---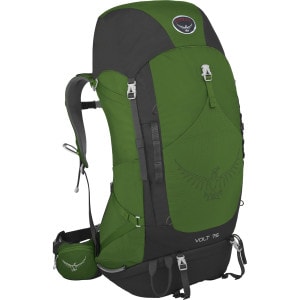 Osprey Packs Volt 75 Backpack - 4577cu in


On sale - now $159.96




- was

$199.95



If you want your pack to fight right, but other than that you adhere to a less-is-more philospohy when you wander through the backcountry, the Osprey Volt 75 Backpack was built with you in mind. Osprey designers gave the Volt a high-end fully adjustable suspension to ensure it would comfortably carry heavy loads, then trimmed away unnecessary bells and whistles to produce a sleek bag that provides everything you need for multi-day excursions into wild places. more...




---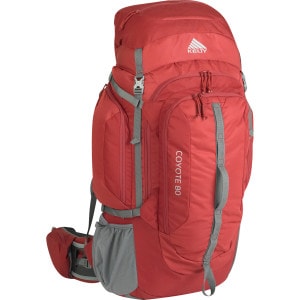 Kelty Coyote Backpack - 4700-4900cu in


On sale - now $157.46




- was

$209.95



The Kelty Coyote Backpack's beefy dimensions and sophisticated suspension bring capable sport and comfortable luxury together, so you can roam far and wide without the pain and suffering. With the assurance of an adjustable, padded, and ventilated suspension system, this stable carrier fits your torso with precision and weight-dispersing efficiency. Plentiful gear pockets, attachment points, and hydration compatibility keep you organized. If even that gets too much, turn the top lid into a lumba more...




---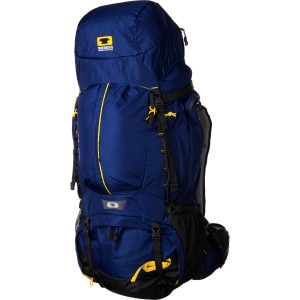 Mountainsmith Apex 80 Backpack - 4882cu in


On sale - now $188.95




- was

$209.95



For the money, you'd be hard pressed to find a full-featured expedition-style pack that carries as comfortably as the Mountainsmith Apex 80 Backpack. The ICS Cup waist belt, Lumbar Control Point pad, and Delta Wing straps are all designed to effectively transfer up to 75 pounds of pack weight onto and over your hips for comfortable hiking, and the detachable lid converts to a lumbar pack for day hikes out of base camp. more...




---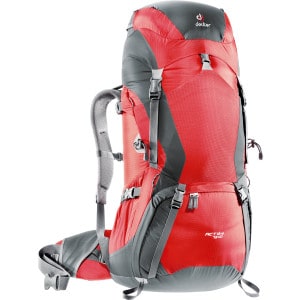 Deuter ACT Lite 75+10 Backpack - 4577cu in


$229



Whether you prefer to take extra amenities with you for the weekend or you plan on trekking into the backcountry for four to five days, count on the Deuter ACT Lite 75+10 Backpack to comfortably haul your gear. A Vari-Quick adjustable shoulder harness enables you to customize the pack to your height while an anatomically shaped X-frame creates a comfortable, flexible pack for medium to heavy loads. Side compression straps fully wrap the pack and help stabilize the load. Deuter also gave the ACT more...




---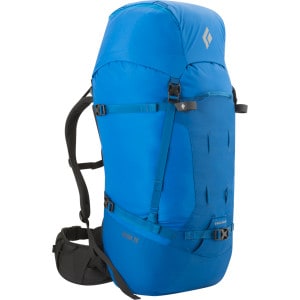 Black Diamond Mission 75 Backpack - 4455-4699cu in


$239.95



Don't make the mistake of trying to slog through your next adventure with a bulky, heavy, or inadequate pack--it'll make you miserable before you can whine "I want to go home!" Black Diamond designed the top-loading Mission 75 Backpack to be a lightweight expedition-sized hauler for alpine assaults and extended backcountry trips so hauling those massive loads at altitude won't be such a painful experience. The Mission's reActiv XP suspension uses a floating hip belt and fixed shoulder straps to more...




---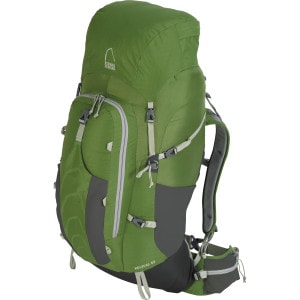 Sierra Designs Revival 65 Backpack - 3800cu in


On sale - now $181.97




- was

$279.95



Sierra designs gave the Revival 65 Backpack everything you need for a long multi-day trip into the woods or a huge summer trip through Central America. Light, simple design and maximized carrying capacity make this pack an easy winner, and its comfortable suspension system lends a little ease for your shoulders. more...




---
Deuter Aircontact 75+10 Backpack - 4580cu in


$289



As far as expedition load-haulers go, the Deuter Aircontact 75+10 Pack may fool you into thinking it's a lot smaller than it really is. Built for comfort during high-mileage movement, the Aircontact features Deuter's proprietary Variflex hip belt plush comfort. more...




---
Black Diamond Mercury 75 Backpack - 4577-4700cu in


On sale - now $260.95




- was

$289.95



Black Diamond designed the Mercury 75 Backpack for multi-day backpackers that won't compromise on quality any more than they'll stay inside on a sunny weekend. The cutting-edge ergoActiv XP suspension system shoulders heavy loads and utilizes SwingArm shoulder straps and an unrestricted hip belt to keep you comfortable over long distances. A contoured frame optimizes load transfer so you can spend your time taking in incredible mountain vistas rather than popping painkillers for your wrenched ba more...




---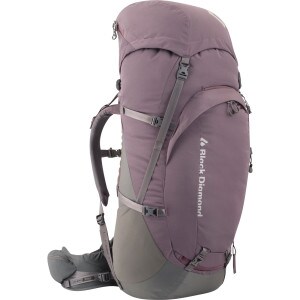 Black Diamond Onyx 75 Backpack - Women's - 4577-4699cu in


On sale - now $231.96




- was

$289.95



Time to get away for an extended adventure. The Black Diamond Women's Onyx 75 Backpack packs just about everything except the kitchen sink, and keeps you comfortable while doing it. Black Diamond's ErgoActiv XP suspension system features an innovative free-floating hip belt that pivots with your body's movements for improved load stability and comfort when traveling over uneven terrain. more...




---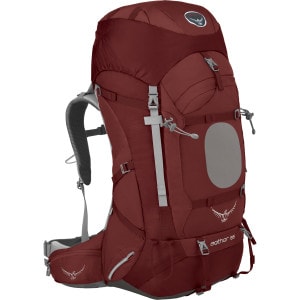 Osprey Packs Aether 85 Backpack - 5004-5553 cu in


On sale - now $247.96




- was

$309.95



Buy a plane ticket to China, pack up your gear in the Osprey Aether 85 Backpack, and wander into the land of infinite possibilities. Its large storage space, multiple straps, and gear loops enable the Aether to be used for a variety of short to long backpacking trips among rice patties, snow-covered peaks, and cherry-blossom forests. Plus, if you need more space, Osprey's attachable AddOns (sold separately) make the Aether 85 large enough for two-week-long expeditions. more...




---
Osprey Packs Ariel 75 Backpack - Women's - 4211-4577cu in


On sale - now $247.96




- was

$309.95



Solve your backpacking discomfort and hot spot issues with the Osprey Women's Ariel 75 Backpack. Designed specifically to fit a woman's body, the lightweight Ariel 75 has more than enough room to carry your gear for a week-long trip into Glacier or Yosemite National Park. Its AirScape back panel provides comfort and durability during intense hikes up steep terrain during warm weather, while its customizable IsoForm CM hip-belt supplies optimal load carry, support, and comfort. more...




---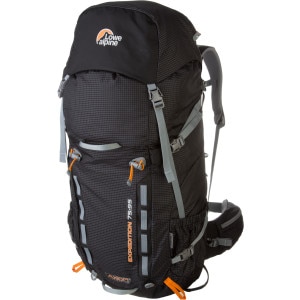 Lowe Alpine Expedition 75:95 Backpack - 4575cu in


$314.95



Pack features are awesome, but it's pretty easy to jam them in and end up with too much clutter. With the Expedition 75:95 Backpack, Lowe Alpine's found the sweet spot between clean, simple design and thoughtful extras, creating a workhorse of a pack that's incredibly well-equipped without being annoyingly complex. The single main compartment is accessible from the top, and there are side and hip belt pockets, too, for easy access to water, snacks, maps, and small trail gear. Like all of Lowe's more...




---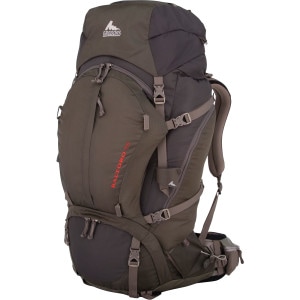 Gregory Baltoro 75 Backpack - 4455-4760cu in


$348.95



Your week-long trail ambitions may be misunderstood by co-workers and family, but once you put on the Baltoro 75 Backpack and feel how great its Response AFS suspension responds to a heavy load, you realize that Gregory has your back. This updated award-winning top-loader incorporates a larger load capacity with beefed-up suspension to carry all you need for a head-clearing getaway. more...




---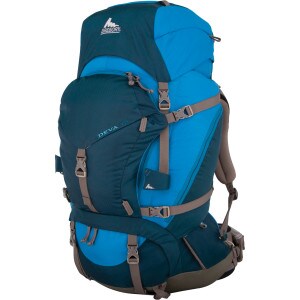 Gregory Deva 70 Backpack - Women's - 4150-4455cu in


$348.95



Your week-long trek through the Sierras demands a heavy load and the Gregory Deva 70 Backpack features women's-specific Response AFS suspension to help you carry it over the rugged trail. Incorporating a reduced torso size and soft, contoured shoulder straps, the Response AFS suspension maintains a rigid structure thanks to an aluminum stay and advanced thermo-molded EVA back panel. more...




---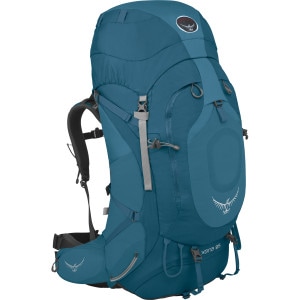 Osprey Packs Xena 85 Backpack - Women's - 4699-5187cu in


On sale - now $287.96




- was

$359.95



The Osprey Women's Xena 85 Backpack lets you pack all of your week-long backpacking essentials and then some. This beefy, spacious backpack features a women-specific BioForm CM hip-belt and harness that offers ladies a customized, comfortable fit while balancing firmness and cushioning for optimal carry as you hike down into the Grand Canyon or take on the Tahoe Rim Trail. more...




---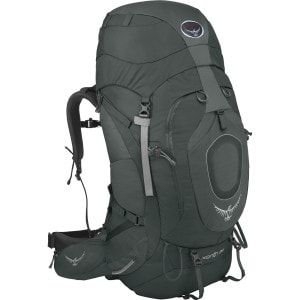 Osprey Packs Xenith 88 Backpack - 5370-5858cu in


On sale - now $287.96




- was

$359.95



Whether you have aspirations to walk the entire Appalachian trail or you're trekking through Nepal, the Osprey Xenith 88 Backpack has the packing space, support, and comfort to handle the task. The LightWireHD frame transfers weight to the hips so you can haul up to 70 pounds of gear, and the BioForm CM waist-belt can be custom heat molded for a fully personalized fit. Dual curved side zippers allow you to quickly access gear without dumping everything out, and the removable lid doubles as a day more...




---
Arc'teryx Nozone 75 Backpack - 4210-4577cu in


$398.95



Arc'teryx made its Nozone 75 Backpack as light as possible without taking away the much-needed durability that alpine climbers need. A superlight Arc'on laminated frame system provides a smooth ride on long hauls, and the hip belt and shoulder straps are thermo-molded for comfort. The hip belt and aluminum stays are removable for shorter trips, and you can remove the top lid to accommodate more gear (and a bit less weight) for the longer trips. For excellent durability, Arc'teryx coated the Nozo more...




---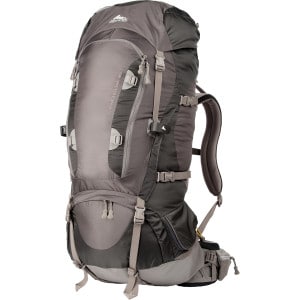 Gregory Palisade 80 Backpack - 4699-5370cu in


$398.95



When you carry gear for a week, you want a pack that's good to your back, shoulders, and waist. Gregory made the Palisade 80 Backpack with a pre-curved harness, a waist-belt with five adjustable angles, and an auto-cant shoulder harness system. Rotating auto-cant attachment points move to mirror the slope of your shoulders and width of your neck so you get less rubbing and fewer hot spots while you hike. more...




---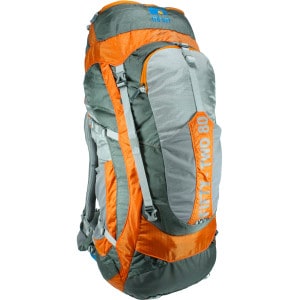 MHM Fifty-Two 80 Backpack - 4882cu in


On sale - now $299.21




- was

$398.95



The MHM Fifty-Two 80 Backpack's tech-backed mountain savvy and adventure-ready attitude make it hard to just leave it in the closet. Heed the siren call of this expedition load-hauler--pull it out and gear up for another trip. Its adjustable suspension and supremely comfortable pivoting hip-belt enable you to carry even the kitchen sink comfortably, so beware of fellow adventurers trying to dump their gear on you that their own packs can't handle. more...




---
Arc'teryx Altra 75 Backpack - Men's - 4577-4760cu in


$478.95



Noticed that your bindle has started to get a little ragged? Fanny pack not carrying gear like it used to? Starting to accumulate actual backpacking gear? If you're looking for a more civilized trekking experience, the Arc'teryx Altra 75 Men's Backpack is a great bet to carry everything you need for a week-long trip, with seriously thoughtful features and a comfortable, customizable design that won't slow you down or beat you up. With a fantastic weight-to-volume ratio, the Altra is tailor-made more...




---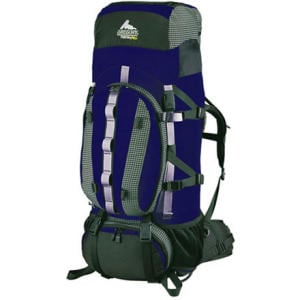 Gregory Petit Dru Pro 85 - Women's - 4400-5700cu in


On sale - now $370.26




- was

$528.95



For women with big goals for big mountains, the Gregory Packs Petit Dru Pro backpack is an able companion. Extraordinarily tough and laden with useful features, the Petit Dru Pro will exceed your expectations. Professional mountaineers are tough on their gear, which is why this pack is with this elite group of athletes. The Petit Dru Pro's narrow profile and female-specific fit and components, combined with our beefiest suspension system, and top-of-the-line materials, make it the logical choice more...