---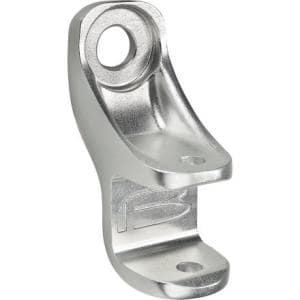 Burley Forged Standard Hitch: Quick-Release or Nutted


$21.95



Outfit every bike in your garage (we know you have more than one) with the Burley Forged Standard Hitch so you can exercise your options when it's time to take the kiddies out for a spin. This hitch lets you attach any Burley trailer to your bike, even if your bike has disc brakes or full suspension. more...




---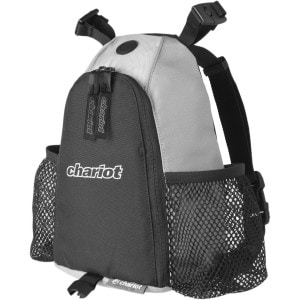 Chariot Carriers Inc Multi-Functional Handlebar Console


$39.95



With two external water bottle pockets, a decent size zippered compartment, and a headphone port, the Chariot Carriers Multi-Functional Handlebar Console eliminates the need for a diaper bag or a small backpack. And, if you need to lock up the stroller and head into a store or eatery, the quick-release clips and carry handle let you bring valuables, diapers, or any other necessities with you. more...




---
Kelty Speedster Swivel - Deuce


On sale - now $356.21




- was

$474.95



Take the twins for a spin with the Kelty Speedster Swivel Deuce. This performance stroller features side-by-side seats with five-point adjustable harnesses to keep the little ones secure while you get your daily jog or just cruise through the park. Kelty included plenty of storage space for kiddie essentials, and the portable design makes it easy to take along in the car. more...




---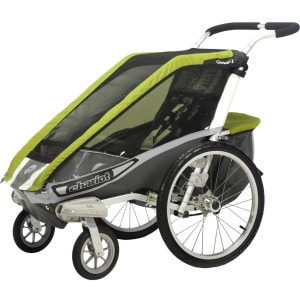 Chariot Carriers Inc Cougar 1 Stroller with Strolling Kit


$584.95



The neighbors all admire how good you are about getting out every day for some exercise with your Chariot Carriers Cougar 1 Stroller; we won't tip them off to the fact that it's the only way you can get your little hellion to chill out and take a nap. A good dose of fresh air, the comfy padded cockpit, and the smooth-rolling motion of this advanced stroller is all it takes to send your tyke to la-la land. And an hour power walk does you a world of good, too. If you're feeling like doing more, sw more...




---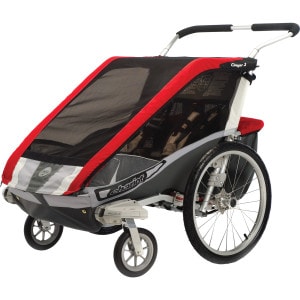 Chariot Carriers Inc Cougar 2 Stroller with Strolling Kit


$684.95



When your single or married-without-kids friends start worrying that life ends with kids (not to mention two), you can point to the Chariot Carriers Cougar 2 Stroller as proof positive that it doesn't have to. This comfortable, maneuverable kid chariot lets you get out and enjoy the outdoors with the entire family, often at speeds you formerly enjoyed. Stroll, jog, hike, bike, or ski (conversion kits sold separately) with your little ones safely strapped into the comfy cockpit. The smooth-rollin more...




---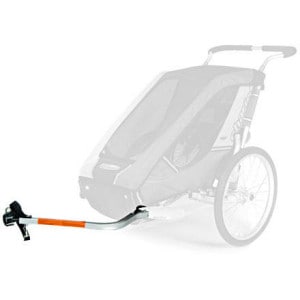 Chariot Carriers Inc Cycling CTS Kit (tow arm and hitch)


$74.95



Tow your Chariot Carriers' carrier behind your bike with the help of the Cycling CTS kit. The stainless steel hitch cup installs on your bike, and the ezHitch system snaps the carrier to your bike in seconds. more...




---
Kelty Stroller Weather Shield


On sale - now $47.97




- was

$79.95



Attach the Kelty Weather Shield to your Kelty Speedster Stroller to protect your little one from the elements as you walk to the park or store. The Weather Shield has a plastic and mesh front so your child isn't bored stiff with nothing to look at, and Kelty's polyester material stands up to dust-laden wind and scrub-brush encounters. more...