---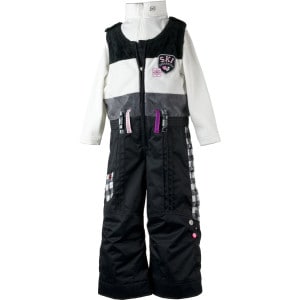 Obermeyer Love Fleece Bib - Toddler Girls'


On sale - now $71.14




- was

$109.45



Underneath its cute decor, the Obermeyer Toddler Girls' Love Fleece Bib protects your little one against stormy weather from winter walks to first ski lessons. Its HydroBlock X laminate meets the same waterproof standards that most adult ski jackets have, so you know she'll stay dry while both of you walk across snowy streets. And 80g Permaloft Needlepunch insulation brings the warmth without the weight in an incredibly soft package that keeps her nice and cozy. The fleece bib also brings a bit more...




---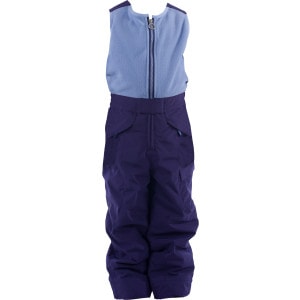 Spyder Bitsy Tart Pant - Toddler Girls'


On sale - now $65.97




- was

$109.95



Making snow angels is only fun when you have a good pair of pants to keep you warm and dry, and the Spyder Toddler Girls' Bitsy Tart Pant fills the ticket for your daughter. Whether she's lying in the snow, sledding, or doing pizza-wedges down the bunny slopes, the Xt. L laminate and taped critical seams help keep her dry while she perfects her angel's silhouette. And Spyder added its proprietary Spylon+ DWR coating for extra durability and extended longevity. Spyder also stuffed this pant with more...




---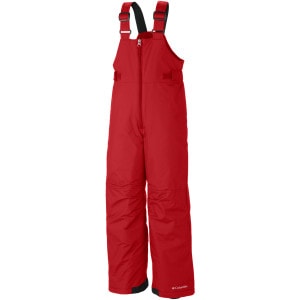 Columbia Snowslope II Bib Pant - Toddler Girls'


On sale - now $29.97




- was

$49.95



Your little girl just learned how to walk and you're eager to throw her on a pair skis as soon as possible, but you might want to find out how she copes in the snow first. So strap her up in the Columbia Toddler Girls' Snowslope II Bib Pant so she can experience the beauties of winter without getting cold and wet. Its Omni-Shield fabric repels water and dries quickly so your little princess will stay dry from her first step in the snow until her final ski flop of the day. Slimtech insulation war more...




---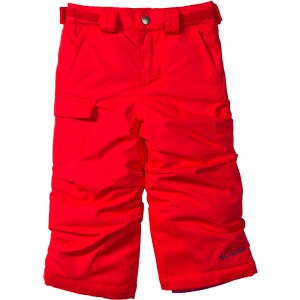 Columbia Bugaboo Pant - Toddler Girls'


On sale - now $38.97




- was

$64.95



Your little snow princess loves professional football, her baby doll, and playing outside in the snow. While you can't get her to wear mittens, at least she wears the Columbia Toddler Girls' Bugaboo Pant without complaint. This insulated pant won't protect your young yeti from a soggy diaper, but will keep her warm and dry when she's diving into snow drifts or mushing around the yard with the family Dachshund, Stretch. The combination of Omni-Tech fabric and taped critical seams ensures external more...




---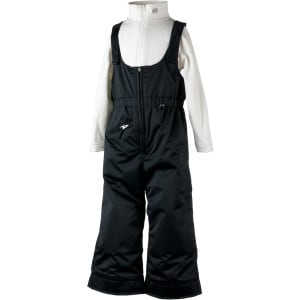 Obermeyer Snoverall Bib - Toddler Girls'


On sale - now $50.67




- was

$84.45



Your little girl plays in the snow from the first fall all the way to the final melt, so be sure she stays dry, warm, and comfortable in the Obermeyer Toddler Girls' Snoverall Bib. A HydroBlock X laminate keeps her dry even if it's flurrying, and 100g Permaloft Needlepunch insulation keeps her warm and comfortable. Both the smooth, soft fabric used in the black style and the recyclable materials in the other styles have a DuroGuard DWR coating to shed snow off her lap when she tries to bury hers more...