---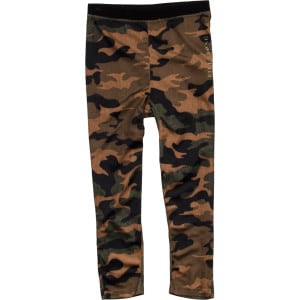 Billabong Unda 3/4 Bottom - Men's


On sale - now $27.96




- was

$34.95



It's a hotly contested debate whether the anti-microbial, wicking, mesh Billabong Men's Unda 3/4 Bottom should be called shants or ports. On one hand, they cover most of your leg, coming in just above your boots to help avoid bunched-up sock-baselayer-boot incidents. On the other hand, shants sounds funnier. more...




---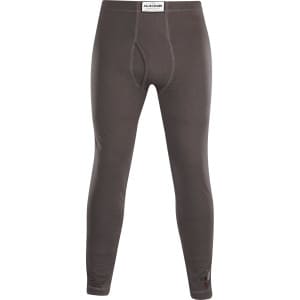 DAKINE Quick Draw Pant - Men's


$34.95



Slide into the Dakine Men's Quick Draw Pant before you get all geared up and enjoy the easy comfort of this baselayer. Then, note how much more you appreciate it when you're riding, because it's warm, quick-drying, and non-chafing. Afterwards, note again that all of your friends haven't left you in the lot, because the Quick Draw, with it's antimicrobial treatment, won't offend them like your old baselayer. more...




---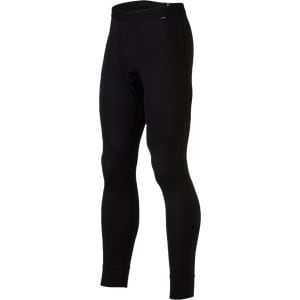 Patagonia Capilene 1 Silkweight Bottom - Men's


$39



The goal of the Patagonia Men's Capilene 1 Silkweight Bottom is to keep you happy while you trek in temperate climates or ski and snowboard in the spring. This baselayer wicks moisture and dries quickly so your legs can breathe as they hike up to the tip of the peak for the season's final powder drop. This is Patagonia's stretchiest bottom, so you know you won't feel any restrictions as you finish the last mile of your trek. more...




---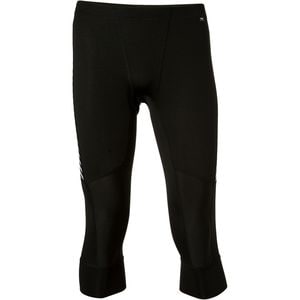 Helly Hansen Dry 3/4 Pant - Men's


$44.95



The Helly Hansen Men's 3/4 Pants stop above your calves, so you don't have another layer in your already-tight ski boots. These Helly Hansen base layer bottoms not only provide lightweight insulation, they also wick perspiration, so you can charge hard on the mountain or in the backcountry and not feel clammy. Flat stitching reduces chafing and flex panels let you move freely. more...




---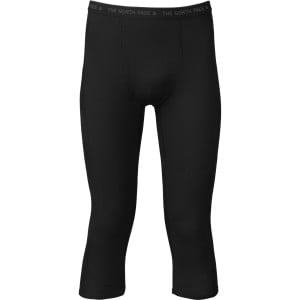 The North Face Light Boot-Top Bottom - Men's


On sale - now $22.48




- was

$44.95



Discomfort on the mountain can make you lose focus during a park lap or on an exposed run, which can lead to nasty falls. The North Face Light Boot-Top Bottom both ensures heat and moisture regulation and prevents bunching under your boot cuffs so you can ski or ride comfortably. Its FlashDry fabric technology ensures you stay dry no matter how much you sweat so you don't freeze once the sun dives below the opposite ridge. more...




---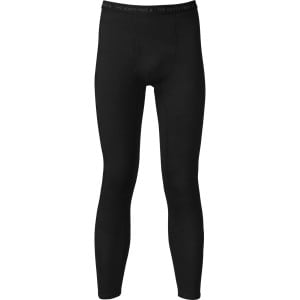 The North Face Light Tight - Men's


$44.95



Moving fast through snow isn't anything new to you, but when you do it while wearing The North Face Light Tight, you get an all new level of comfort for your snow slaying. This lightweight, stretchy baselayer provides a comfortable interface between your skin and your snow pant so you stay dry and warm all day long. more...




---
Under Armour Base 1.0 Legging - Men's


$44.95



When you wake up on Monday morning after a full weekend of powder hounding at the hill, it's easy to identify which muscles groups are doing the majority of the work. With all the abuse you put your legs through, it only makes sense to treat them right with the Under Armour Men's Base 1. 0 Legging. After all, it would be a crime to pair your high-tech ski bibs with a pair of sweatpants. Made from a four-way stretch polyester, the Base 1. 0 Legging absorbs sweat and dries quickly so you won't fre more...




---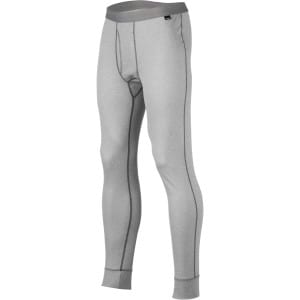 Patagonia Capilene 2 Lightweight Bottom - Men's


$49



The Patagonia Men's Capilene 2 Lightweight Bottom is Patagonia's most breathable bottom baselayer for trekking in temperate climates or skiing and snowboarding in the spring. Slip this long underwear on and be amazed by the easy movement due to its open knit structure. more...




---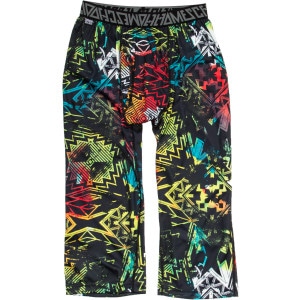 Homeschool Mouth Breather Shant - Men's


On sale - now $37.46




- was

$49.95



Put the Homeschool Mouth Breather Shant between your skin and your snowboarding pants, and let the soft Contiuum-Base fabric help move sweat away from your body. Infused Cocona fibers increase breathability and inhibit the growth of odor-causing bacteria so these bottoms won't smell like a bio-hazard if you wear them a few days in a row. The 3/4-length cut keeps you covered without adding bulk under your boot cuffs, and you can wear these shants with the Homeschool Mouth Breather Henley if you w more...




---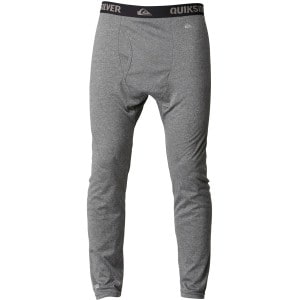 Quiksilver Travis Rice Today First Layer Bottom - Men's


$59.95



The Quicksilver Men's Travis Rice Today First Layer Bottom uses lightweight, breathable fabric to take care of excess leg heat when you're working your ass off trying to nail all your moves before the end of the season. Today you just might rule it. And tomorrow, you might--dare you say it--rule the world. more...




---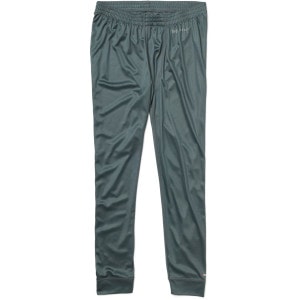 Burton AK Silkweight Pant - Men's


$64.95



Stay dry and comfy when conquering peaks in the backcountry or taking top laps through the park with the Burton Men's AK Silkweight Pant. The Polartec Power Dry Pique fabric is extremely lightweight so it keeps you warm while remaining highly breathable, and it wicks moisture away from your skin to help you stay dry. more...




---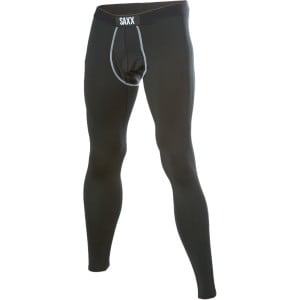 Saxx Pro Elite Long John Bottom - Men's


On sale - now $26.38




- was

$65.95



Wear the Saxx Men's Pro Elite Long John Bottom to keep dry and comfortable the next time you are outside playing and the weather is less than perfect. more...




---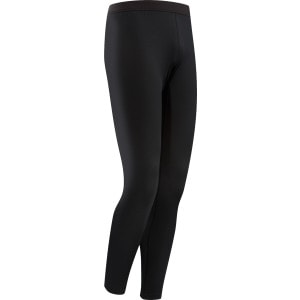 Arc'teryx Phase SL Bottom - Men's


$68.95



Sure, there are plenty of synthetic baselayers out there, but only the Arc'teryx Men's Phase SL Bottom uses fabric that controls moisture, truly transports moisture away from your skin, and flexes like none other. Slide into this bottom in order to layer up for cold-weather trail running, alpine climbing missions, and day-long ski touring missions into the backcountry. more...




---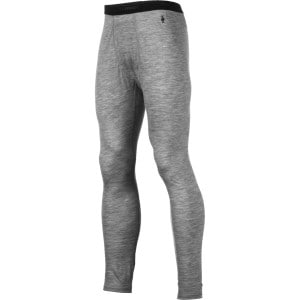 SmartWool Microweight Bottom - Men's


On sale - now $56.21




- was

$74.95



Let the lightweight merino wool SmartWool NTS Microweight Bottom ensure a dry and comfortable environment inside your ski pant while you skin up and then make turns all the way to the sunny valley floor. more...




---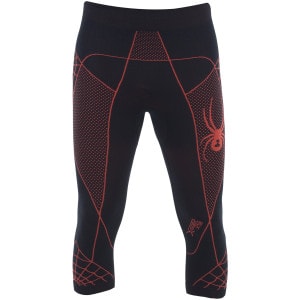 Spyder Skeleton X-Static 3/4 Pant - Men's


$74.95



Like any baselayer, the Spyder Men's Skeleton X-Static 3/4 Pant warms your bones on frigid days at the ski resort. But Spyder designed the anatomical fit in such a way that the Skeleton squeezes into all the contours of your lower body, and it compresses the core muscle groups to reduce fatigue, shock, and vibration. X-Static XT2 fabric transfers heat and gives this baselayer an antimicrobial treatment that keeps it fresh-smelling after multiple extended uses. A bit of spandex gives the stretch more...




---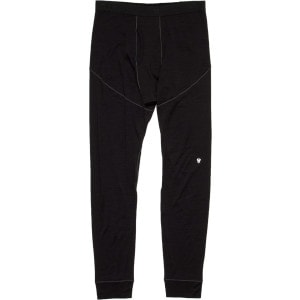 Stoic Alpine Merino 150 Bottom - Men's


On sale - now $55.3




- was

$79



Your all-synthetic baselayer looks like an antique next to the Stoic Men's Alpine Merino 150 Bottom. Alpine merino material gives you the breathability and warmth of merino wool combined with the durability and quick-drying performance of polypropylene--a powerful duo for conquering cold weather. Just pull this performance baselayer on before a long day at the ski resort or on the trail and you'll stay warm no matter what Ullr throws your way. more...




---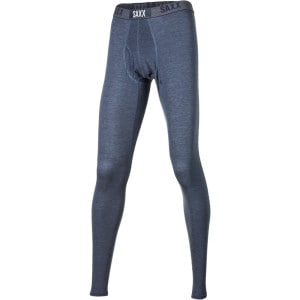 Saxx Black Sheep Long John Bottom with Fly - Men's


$79.95



Do yourself a favor and make your day at the mountain more enjoyable with the Saxx Black Sheep Men's Long John Bottom. It's made with luxuriously soft modal blended with merino wool for its breathable, warmth-regulating properties, so you stay warm on the chairlift, but don't get hot and drenched when you're charging down the mountain. more...




---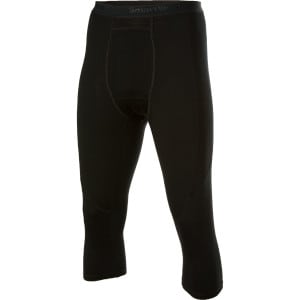 SmartWool NTS Lightweight Boot Top Bottom - Men's


On sale - now $59.96




- was

$79.95



Heavyweight long-underwear bottoms just make your legs turn into sweaty logs by the end of the day. And ankle-length long-underwear bottoms make it seem like there's about 50 yards of fabric bunched up inside your boots. Welcome to the SmartWool NTS Lightweight Boot Top Bottom. Lightweight merino wool naturally regulates your body temperature, and the shorter length means no more boot bunching. more...




---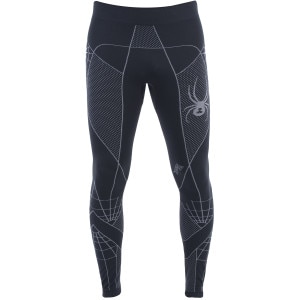 Spyder Skeleton X-Static Baselayer Pant - Men's


$79.95



The Spyder Skeleton X-Static Baselayer Pant works with your skin to maintain a healthy core temperature and hold off fatigue. The synthetic main body fabric pulls moisture away from your skin to keep you dry and comfortable while you ski hard. The tight fit provides support to your muscles and reduces fatigue-inducing shock and vibration that occurs while you ski to allow you to ski longer and harder. //]]>