Mens Clothing - Mittens
These Mens Clothing - Mittens are available from Backcountry.com ...who provide free shipping for orders over $50 and have an Unlimited Return Policy.
Prices correct at time of writing - subject to change
---
Mammut Guide Work Glove - Men's Black
$118.95

Lifties, patrollers, and anyone else working outdoors will appreciate the tough dexterity and all-day comfort of the Mammut Men's Guide Work Glove. This streamlined leather glove features a toasty fleece lining and a waterproof breathable membrane for pro
more...

---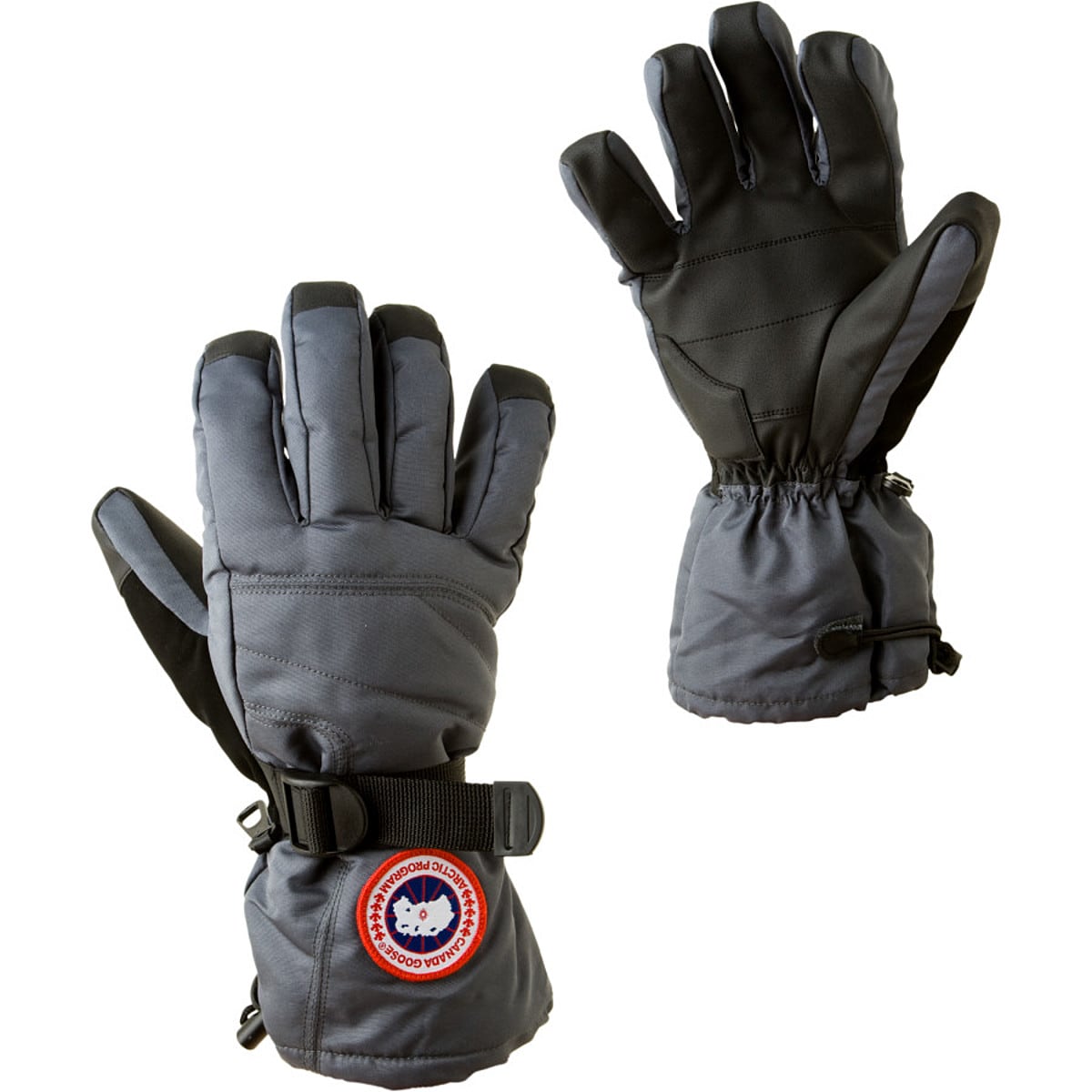 Canada Goose Down Glove - Men's Mid Grey
$124.95

Prepare your hands for the harsh, unforgiving conditions of winter with the Canada Goose Down Gloves. Thanks to a waterproof breathable Hipora insert and warm, high-quality goose down, your paws will be toasty and dry, even if the weather is quite the opp
more...

---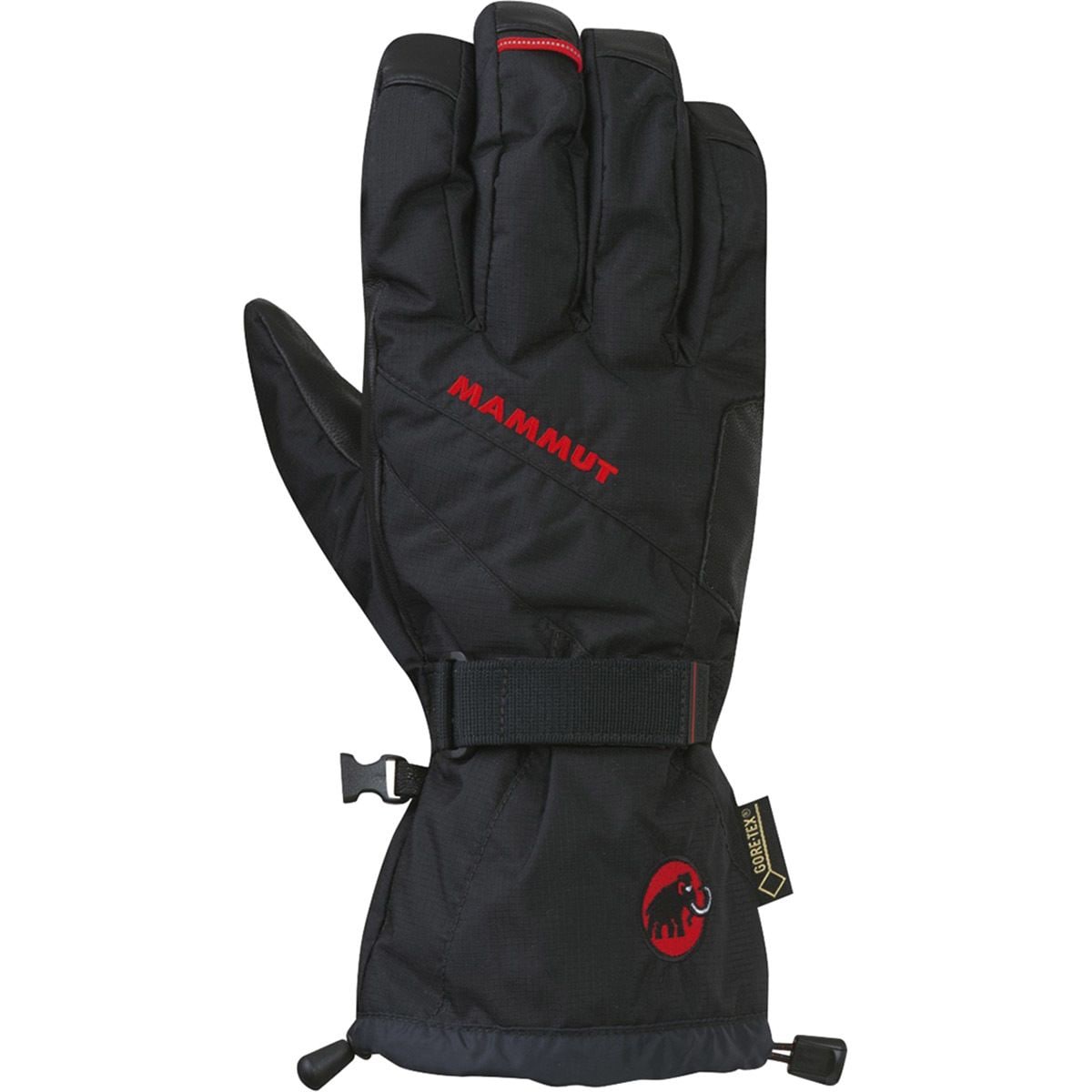 Mammut Expert Tour Glove - Men's Black
$128.95

Built for extended and aggressive days on the slopes in all conditions, the Mammut Expert Tour Glove is ready to grip and rip every run with you. A Gore-Tex membrane guarantees that water stays out and that your hand has a chance to breathe.
more...

---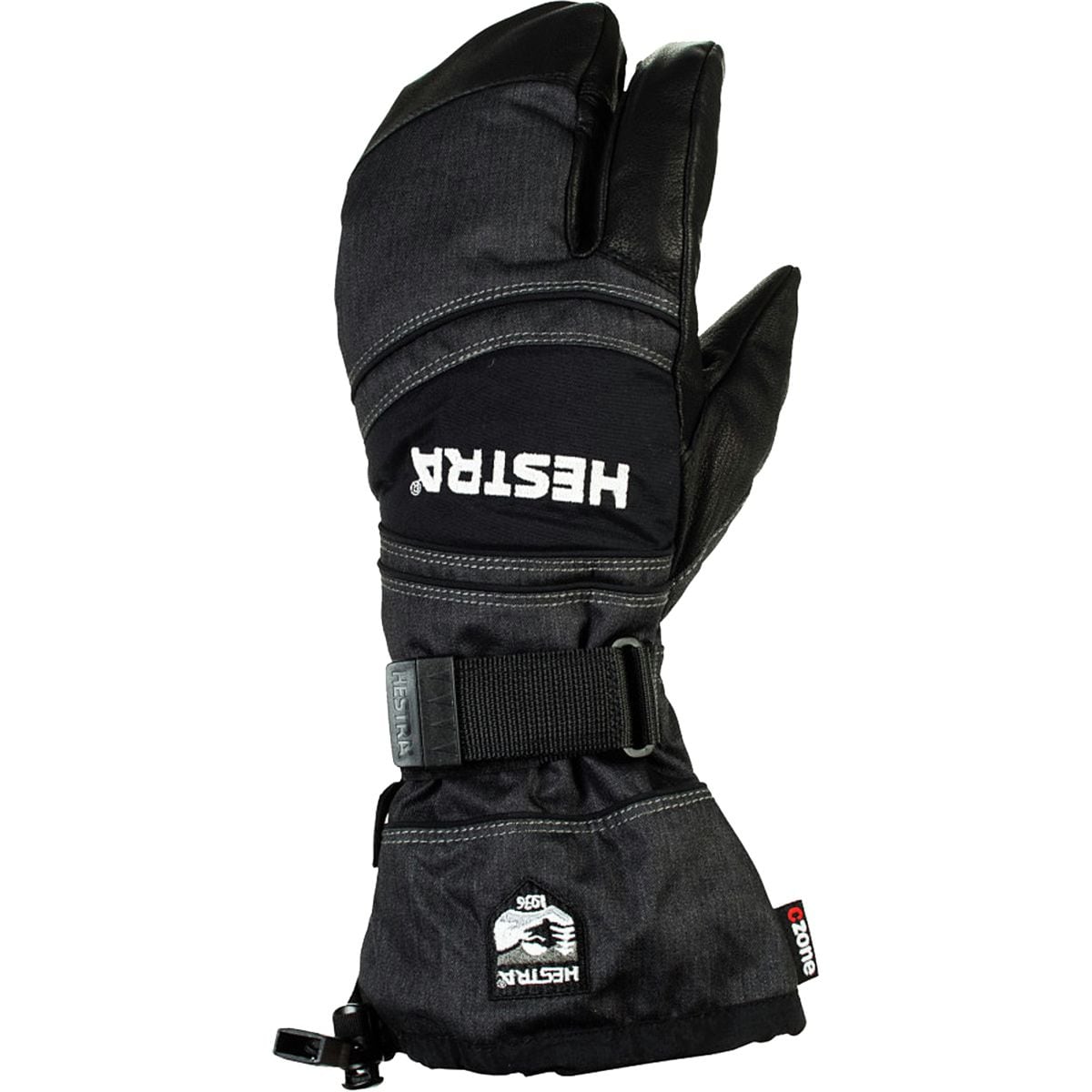 Hestra Czone Mountain 3-Finger Glove Charcoal/Black
On sale - now $107.96 - was $134.95

The Hestra Czone Mountain 3-Finger Glove provides needed dexterity between the thumb and forefinger as well as the unmatched warmth of a mitten. The goat leather construction gives you a secure grip on your ski pole while the waterproof and breathable Czo
more...

---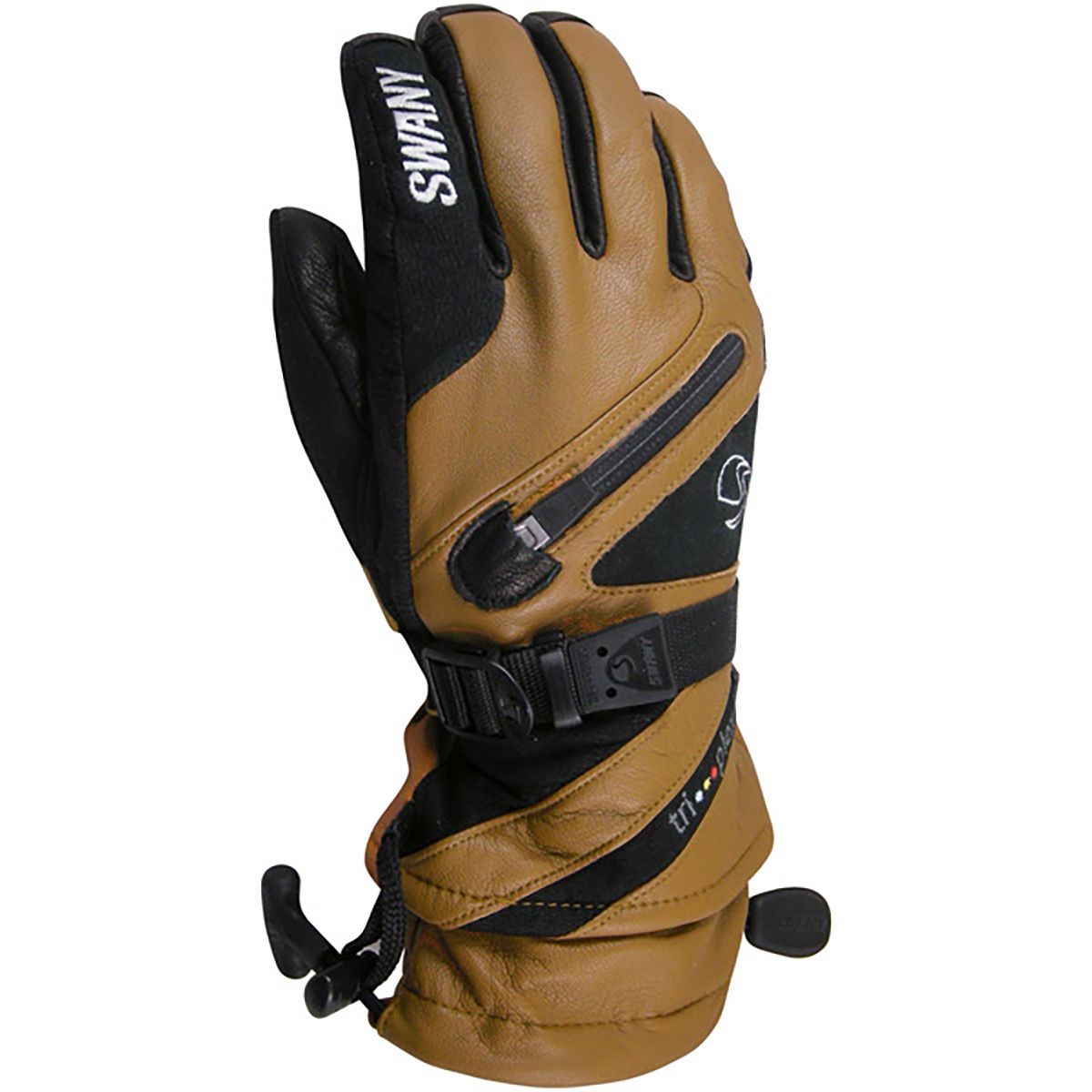 Swany X-Cell II Glove - Men's Tan/Black
$138.95

The Swany Men's X-Cell II Glove gives you durable weather protection that will last through years of hard skiing and mountain abuse. A waterproof breathable Dryfingers II insert blocks cold moisture from reaching your hands, and synthetic Tri-plex insulat
more...

---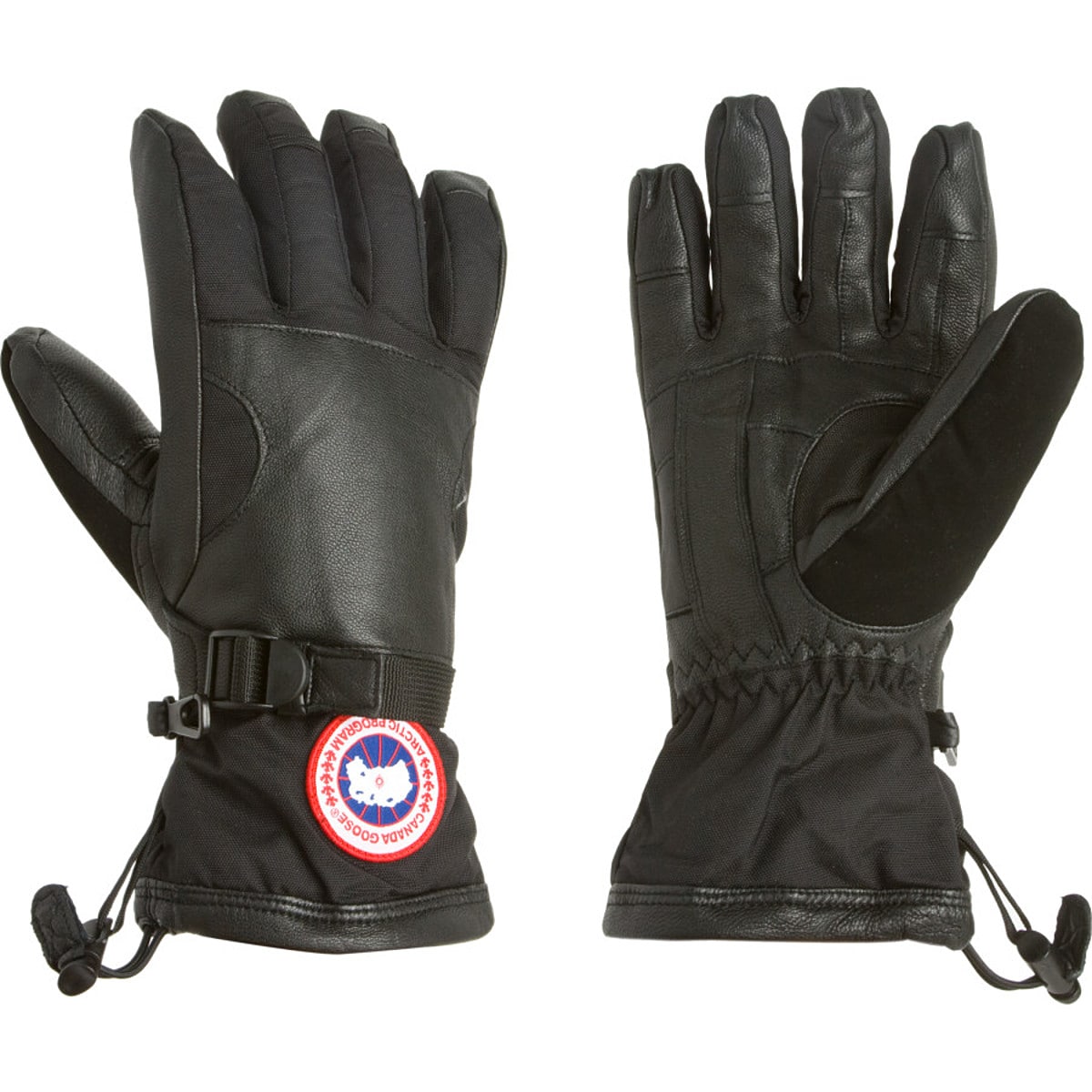 Canada Goose Utility Glove - Men's Black/Black
$149.95

Plow your snow-covered neighborhood, not because you're a good citizen, but because no one else can stay warm and work like you do wearing the Canada Goose Men's Utility Glove. Insulated by goose down and lined with fleece, these work gloves are incredibl
more...

---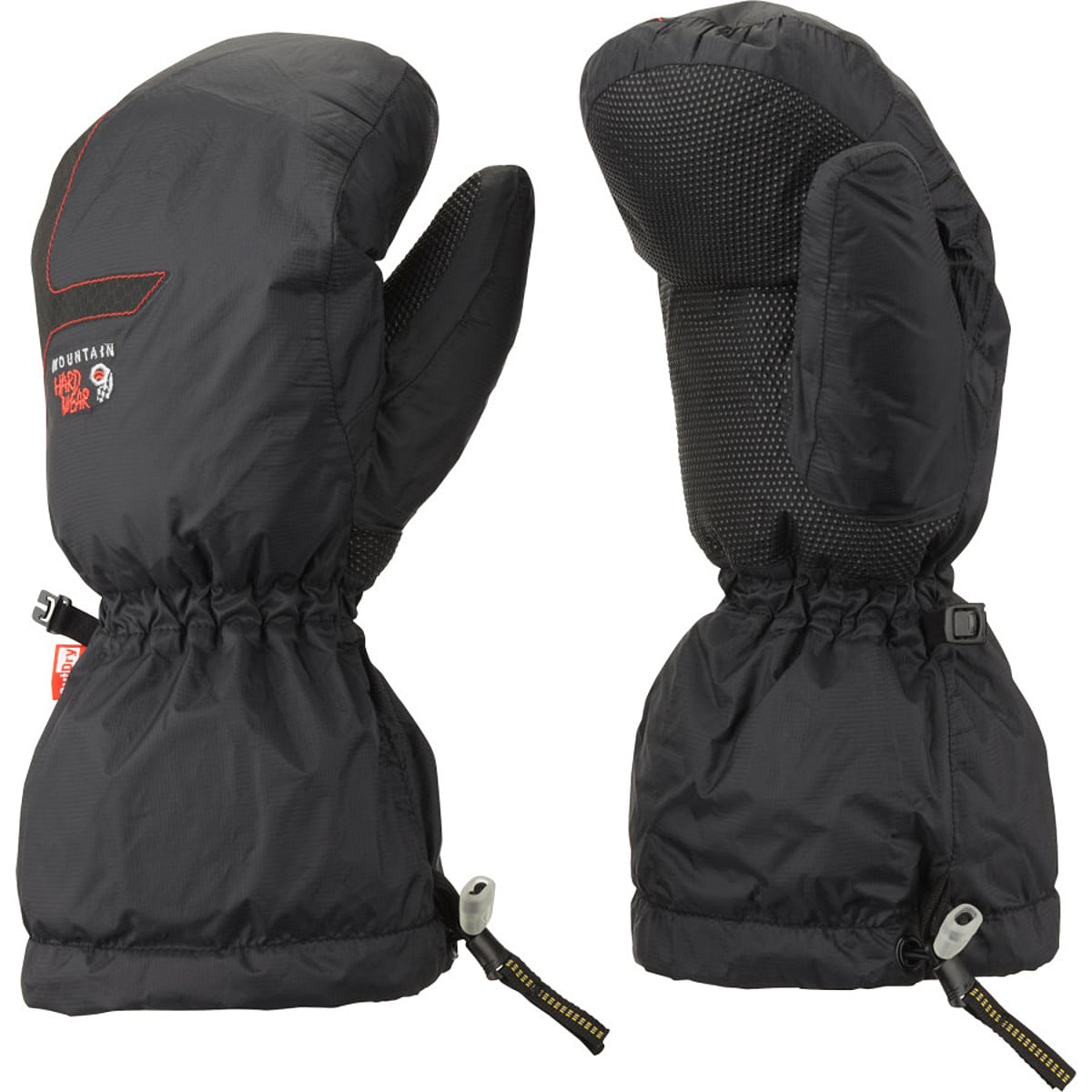 Mountain Hardwear Nilas Down Mitten - Men's Black
On sale - now $111.96 - was $159.95

Snow-blasted summits offer no mercy to fingers and the climbers attached to them; cover those digits with the Mountain Hardwear Nilas Down Mitten and gain a strategic advantage over the punishing environment. This tough mitt's high quality 800-fill down a
more...

---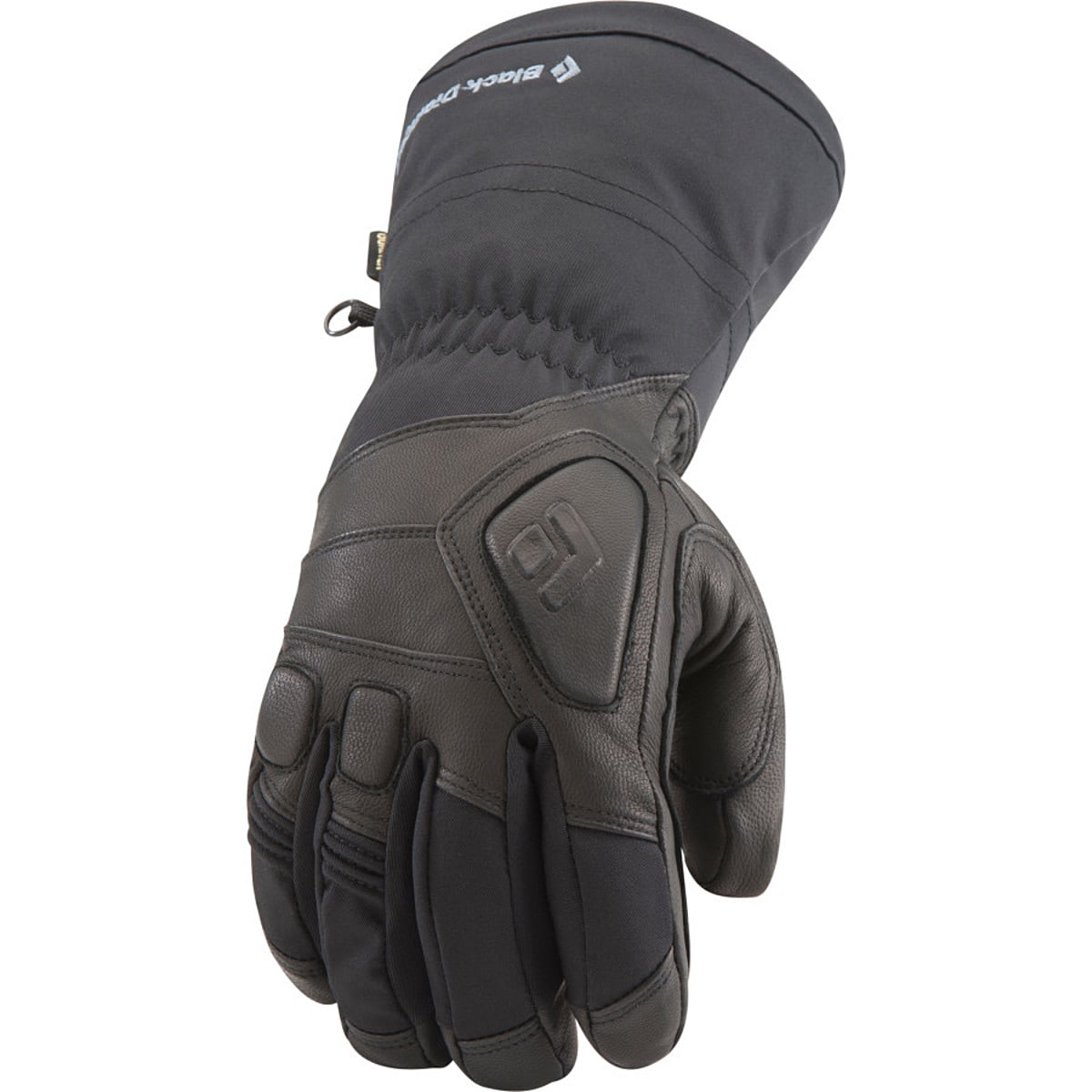 Black Diamond Guide Glove - Men's Black
On sale - now $144.46 - was $169.95

Backed with a Gore-Tex XCR waterproof breathable membrane and PrimaLoft One insulation, the Black Diamond Men's Guide Glove deals with harsh conditions so they can't put a damper on your epic day in the backcountry or the resort. Plus the Guide's removabl
more...

---
Arc'teryx Zenta AR Glove Black
$174.95

Pull on the Arc'teryx Zenta AR Gloves and get ready to blast some backcountry. Built with a Gore-Tex XCR membrane, this gloves allow full breathability while waterproofing your paws. Premium materials like Lezanova leather complement a generous helping of
more...

---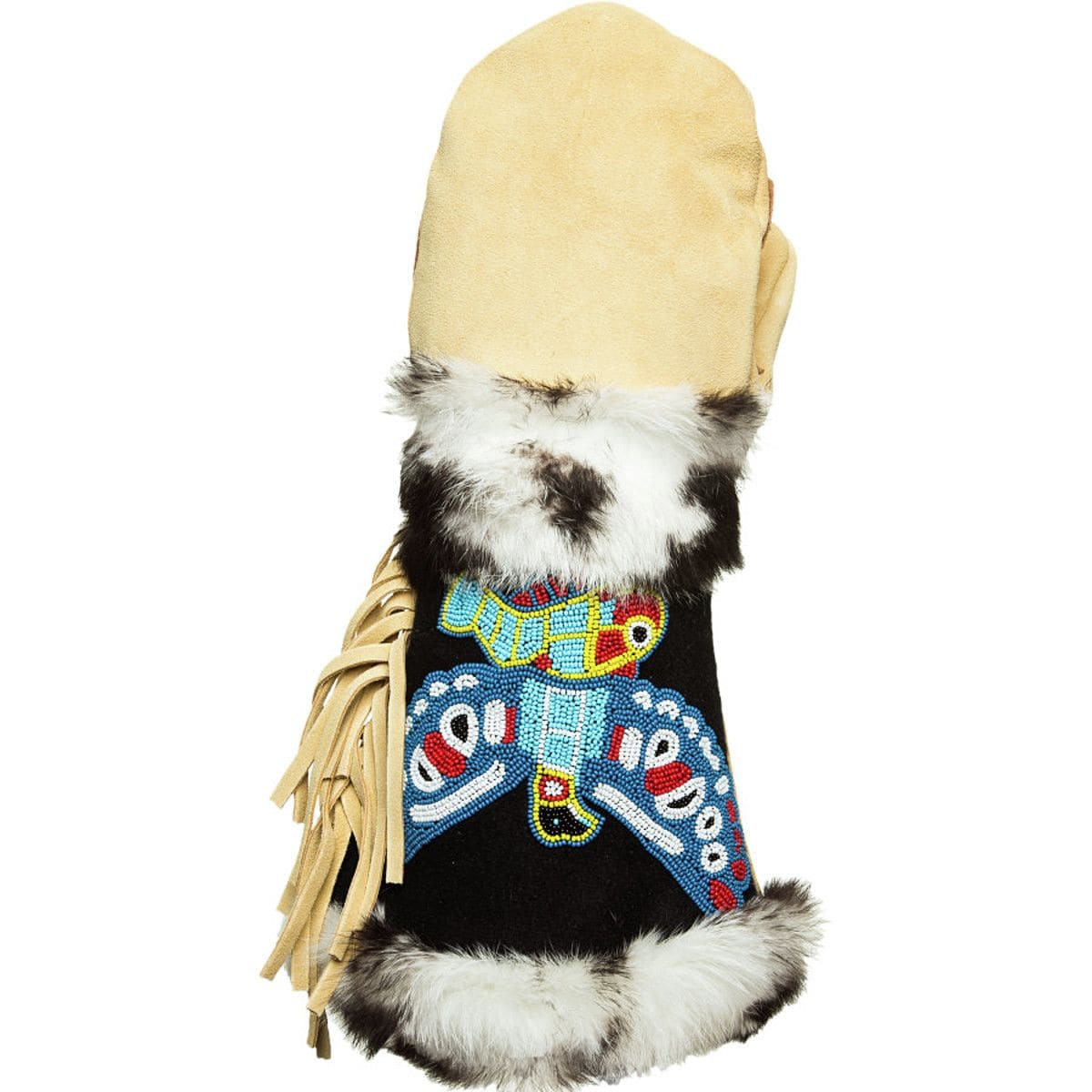 Astis Erling Mitten Tan
On sale - now $146.21 - was $194.95

Wild and free like the wide-open spaces of the North, the Astis Erling Mitten spreads its hand-sewn beadwork across its silicone-injected suede gauntlet to declare its proud soul. And silicone-injected suede leather fends off rain and snow, while the Pola
more...

---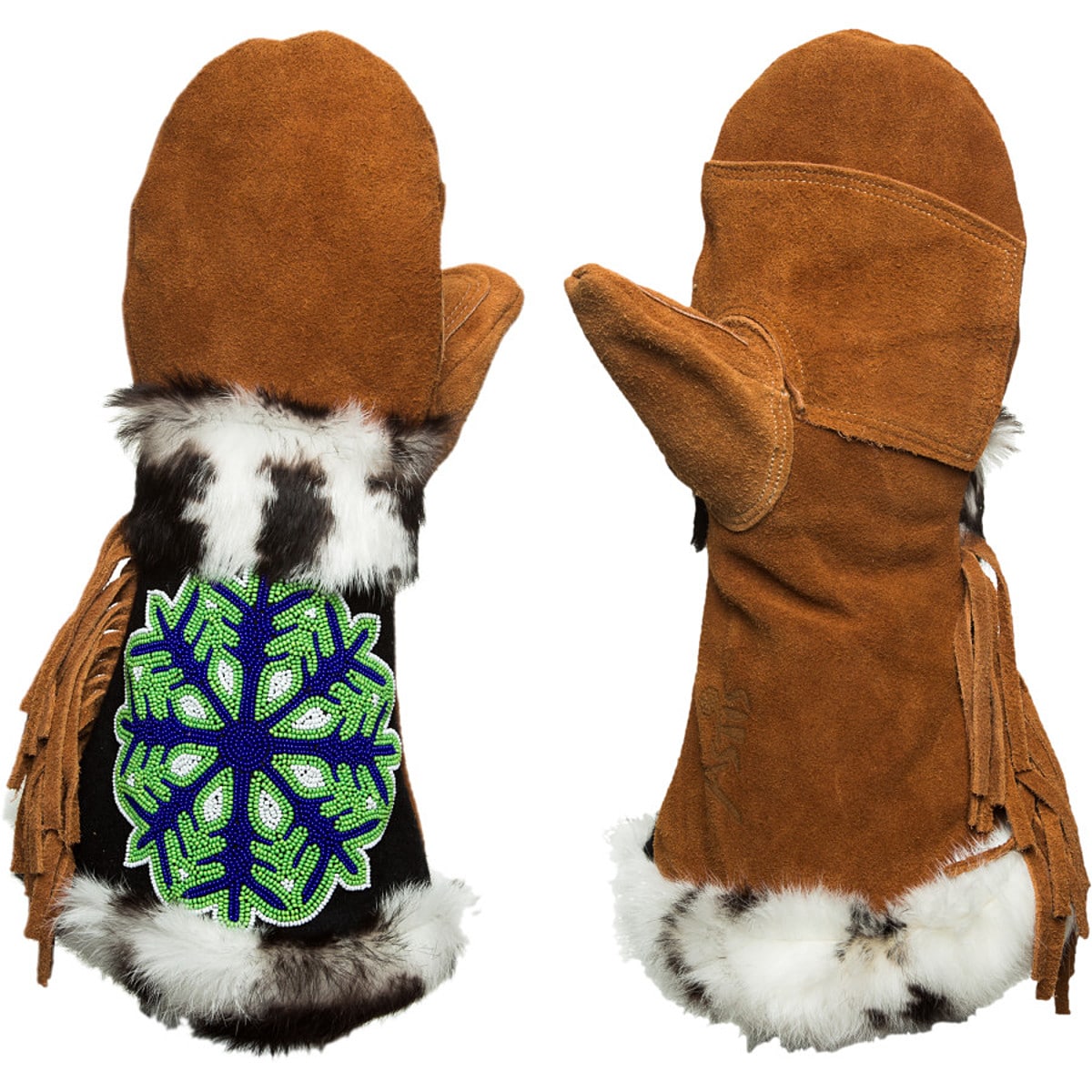 Astis Messner Mitten Brown
$194.95

Celebrate the legacy of Reinhold Messner, mountaineer extraordinaire, and your own love of the snowy outdoors with the Astis Messner Mitten. With beautifully hand-sewn beadwork honoring your beloved flakes flanked by cozy, real-fur trim, there are few bet
more...

---
Astis Pike Mitten Tan
$194.95

The Rocky Mountain state of Colorado is honored on the Astis Pike Mitten, adorned in hand-beaded art and real fur trim. Suede leather fringe adds to its cowboy style, and it's injected with silicone for protection against the elements. Lined with Polartec
more...

---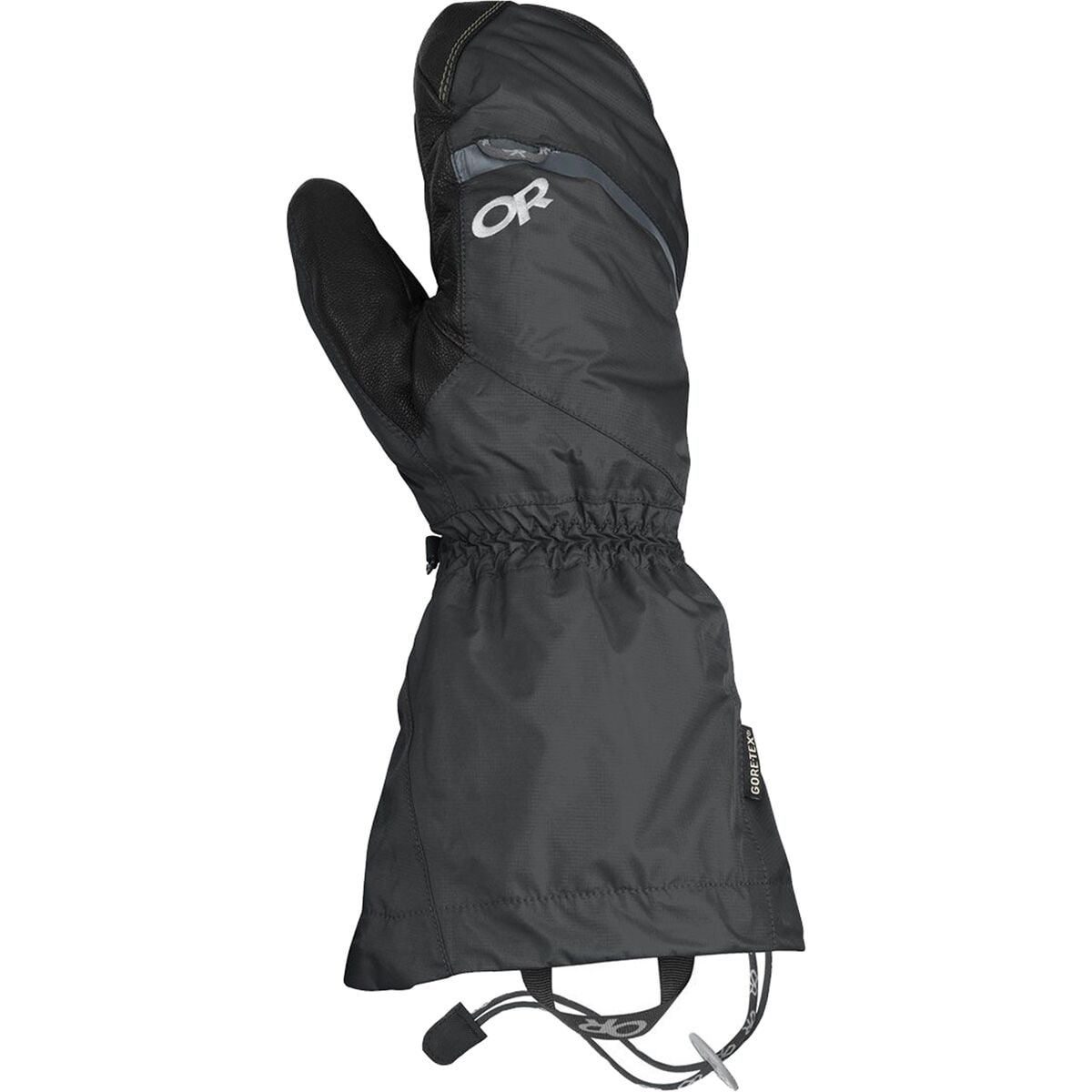 Outdoor Research Alti Mitten Black
$198.95

When the temperature outside is so brutal that your pee crystallizes before it hits the ground, the time has come to bust out your Outdoor Research Men's Alti Mitten and its Gore-Tex shell. Constructed for high-alpine mountaineering, arctic expeditions, a
more...

---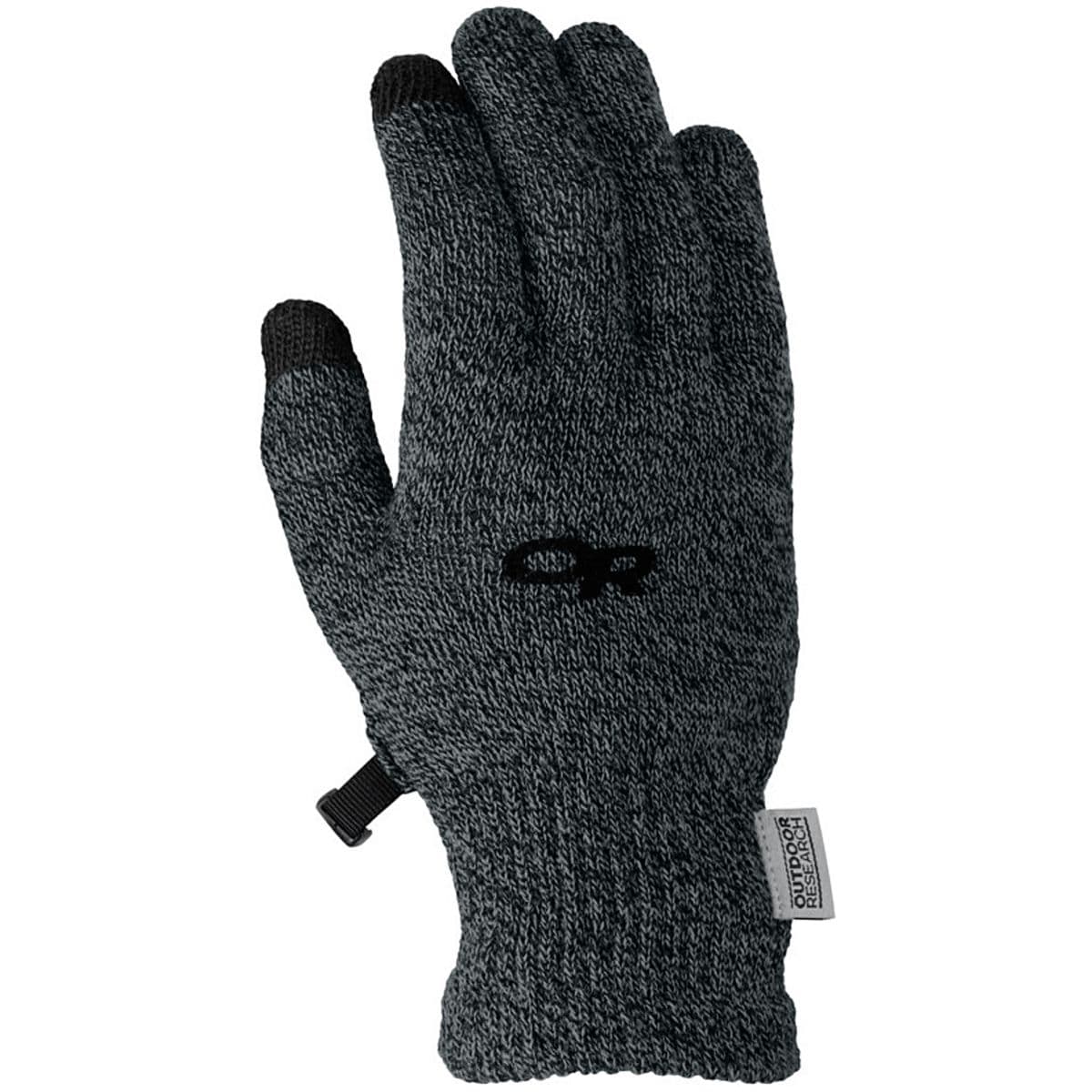 Outdoor Research BioSensor Glove Liner - Men's Charcoal
$26.95

Outdoor Research Biosensor Liners are so much more than regular glove liners. The merino wool construction not only breathes well and wicks moisture, but it fights odor. Not only that, Biosensor liners are smart-phone friendly, so you can operate touch-sc
more...

---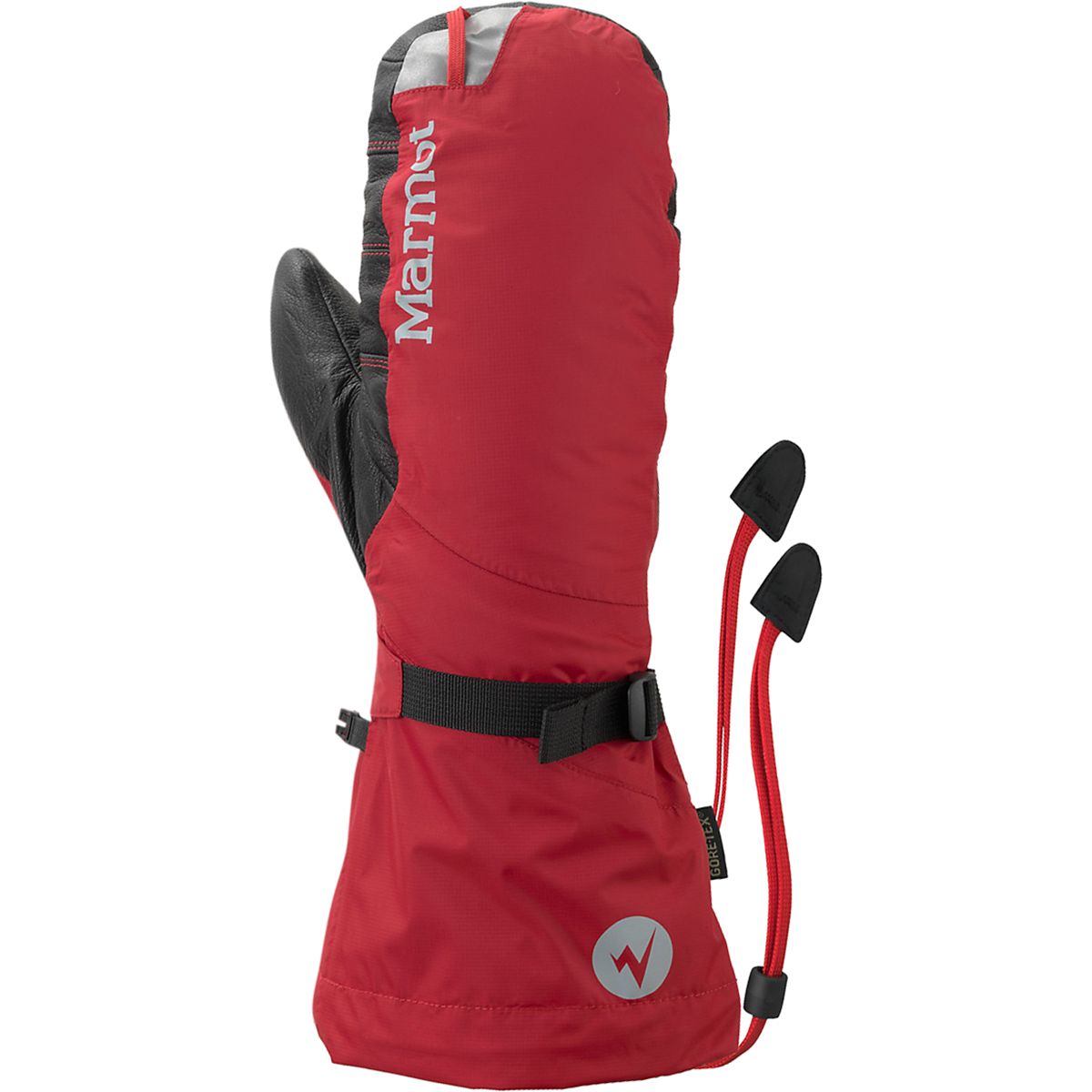 Marmot 8000 Meter Mitten Team Red
$274.95

The Marmot 8000 Meter Mitten. Hopefully the name gives you some indication of how far you can push into nasty weather while wearing this mountaineering-style mitt. Multiple varieties of Gore-Tex fabric and membrane technology protect your hand from wet co
more...

---
Black Diamond Midweight Glove Liner Black
$29.95

As a show of superiority over other glove liners, the Black Diamond Midweight Glove Liners rock a goat-leather palm for extra durability. Wear these midweight liners alone when you head out for a chilly fun in the fall, or use them as stretchy insulator g
more...

---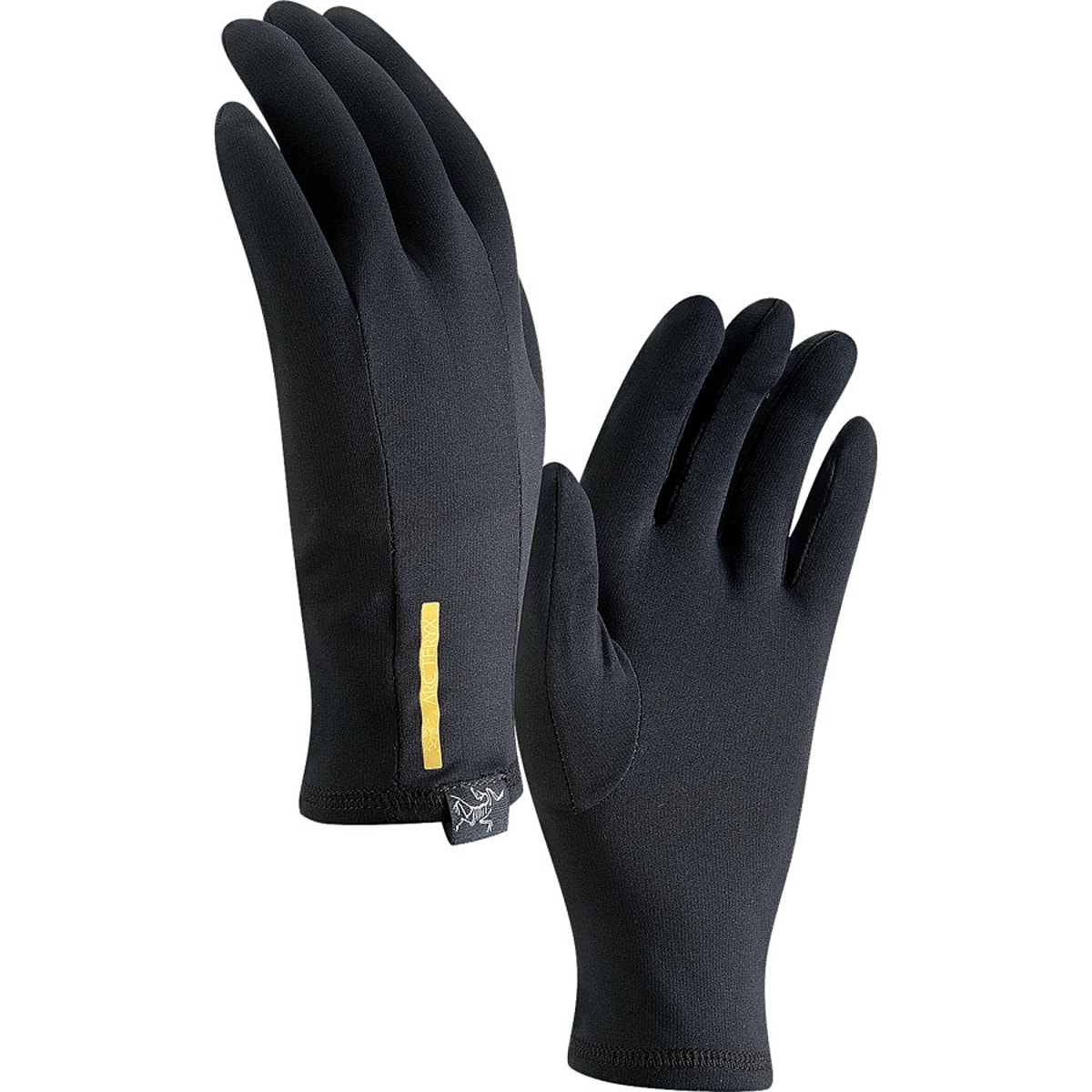 Arc'teryx Phase Liner Glove Black
On sale - now $26.21 - was $34.95

Dry hands are warm hands, so give your digits a fighting chance under your outer glove and layer first with the Arc'teryx Phase Liner Glove. Designed to wick super-fast and play nicely with your shell glove, the Phase Liner is ready for a day on the mount
more...

---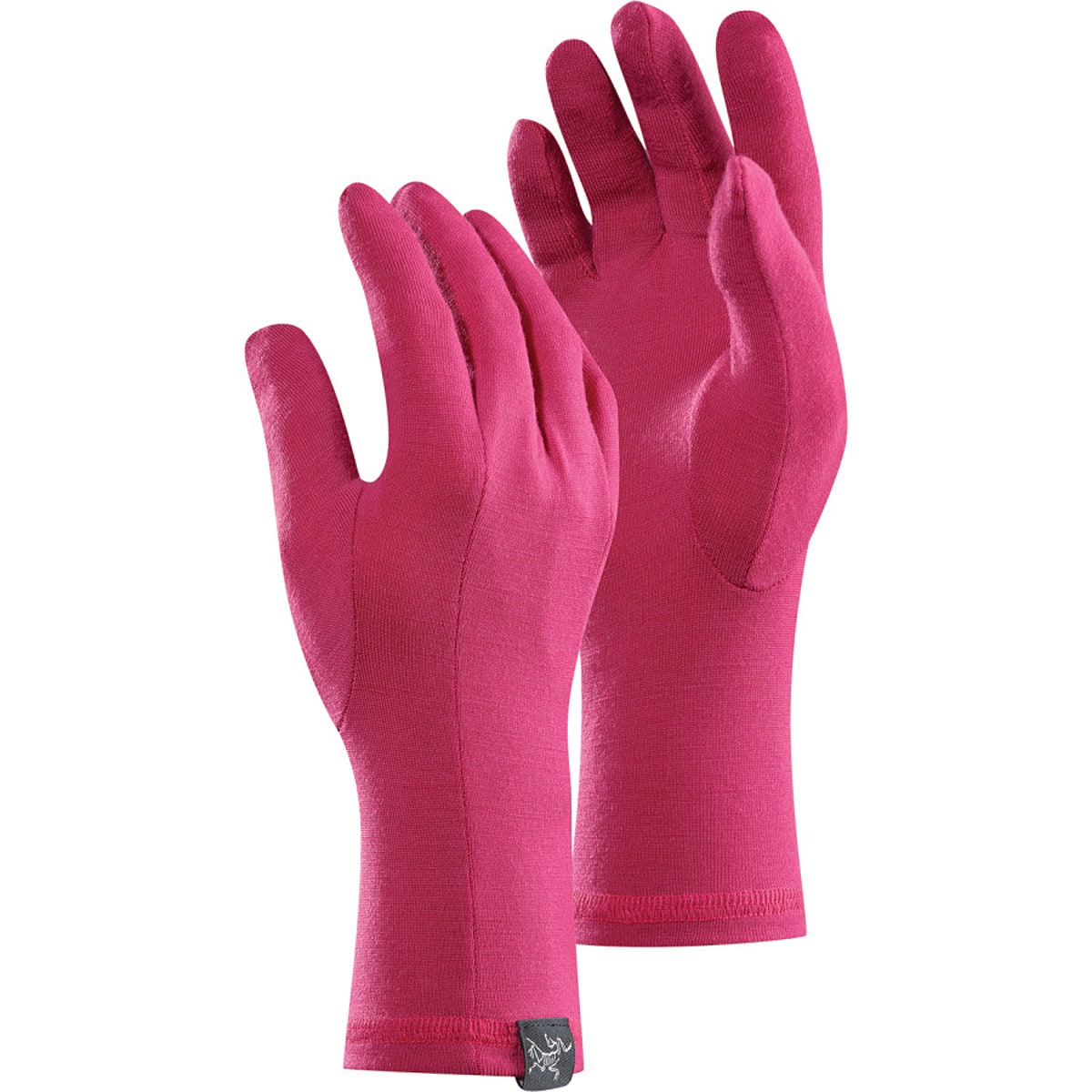 Arc'teryx Gothic Glove Ruby Sunrise
On sale - now $25.32 - was $38.95

Arc'teryx made their Gothic Lightweight Gloves with itch- and stink-free Merino wool to ensure excellent warmth and comfort. These lightweight gloves are ideal for wearing inside a waterproof shell during nasty weather or alone on bluebird ski days. The G
more...

---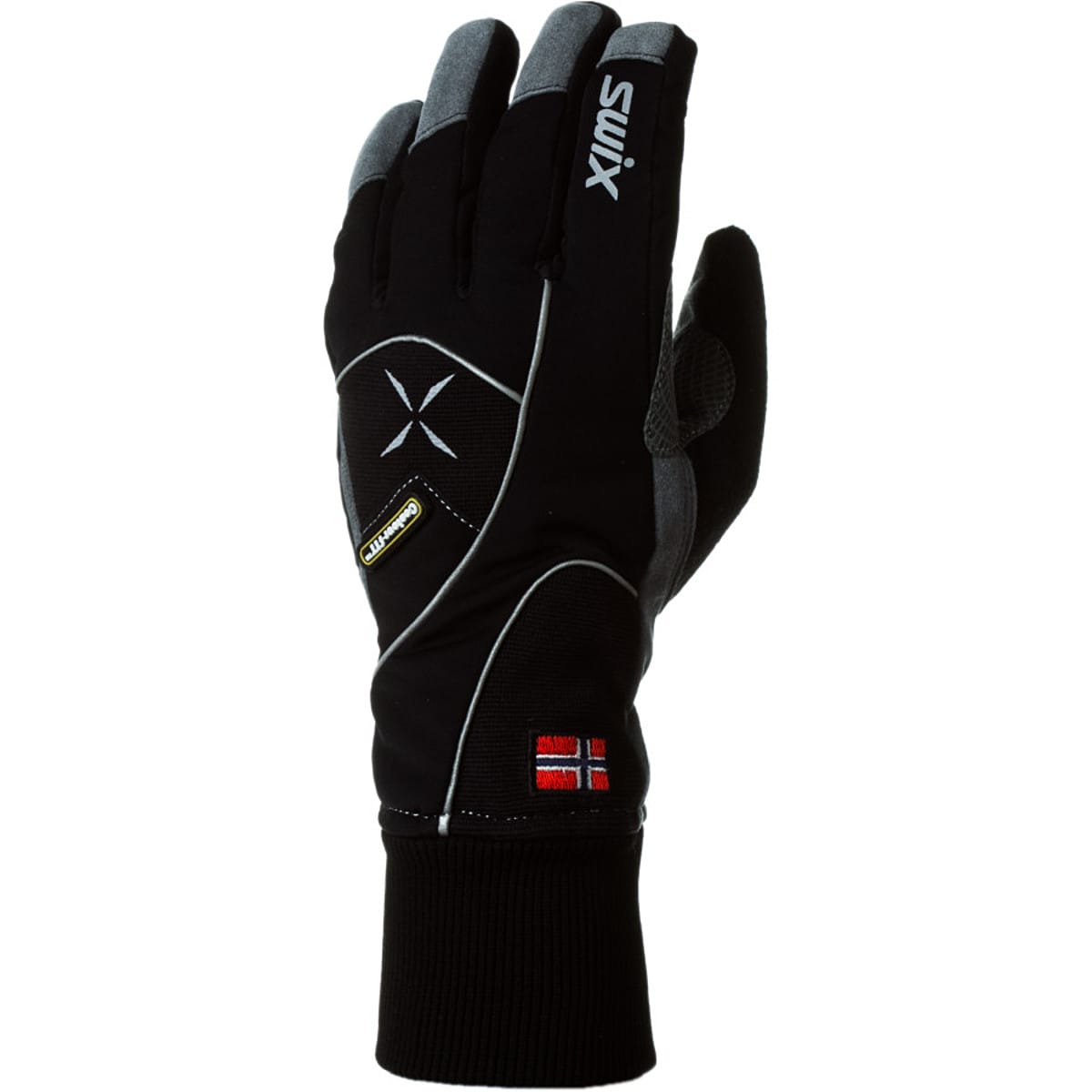 Swix Star X 100 Glove - Men's Black
On sale - now $35.96 - was $44.95

Popsicle fingers can cut short a hard-charging day when the temps drop, hence the Swix Men's Star XC 100 Glove's cozy Primaloft insulation. Wrapped in impact-protected Lycra in a contour-fit structure, this glove is still rugged and light. And its super b
more...

---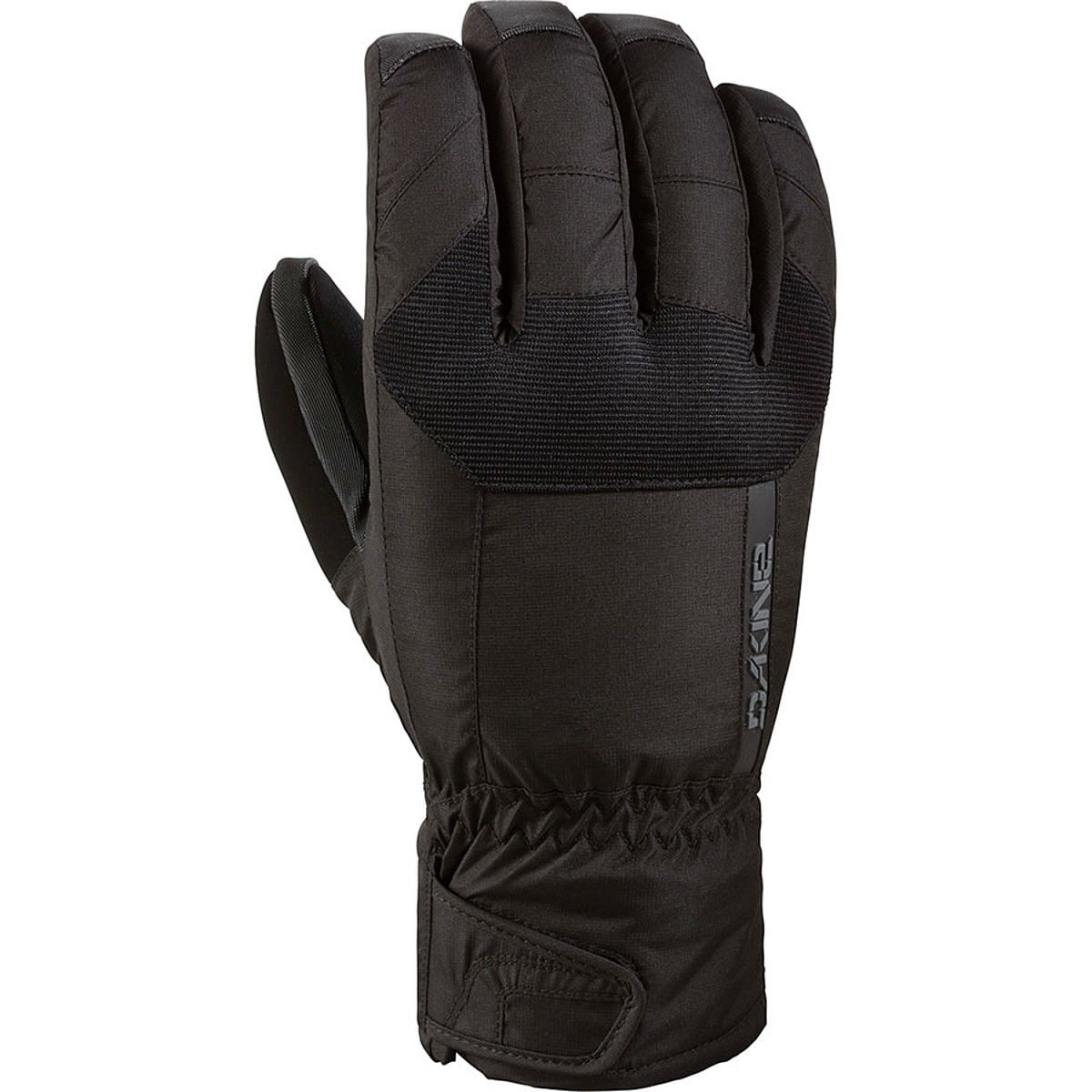 DAKINE Scout Short Glove Black
On sale - now $31.46 - was $44.95

You may have dropped out before reaching Tenderfoot, but with the Dakine Scout Short Glove, you'll feel like a winter wilderness master. The DWR-coated shell fabric and waterproof membrane protect you from the wettest spring slush while the stretchy fleec
more...

---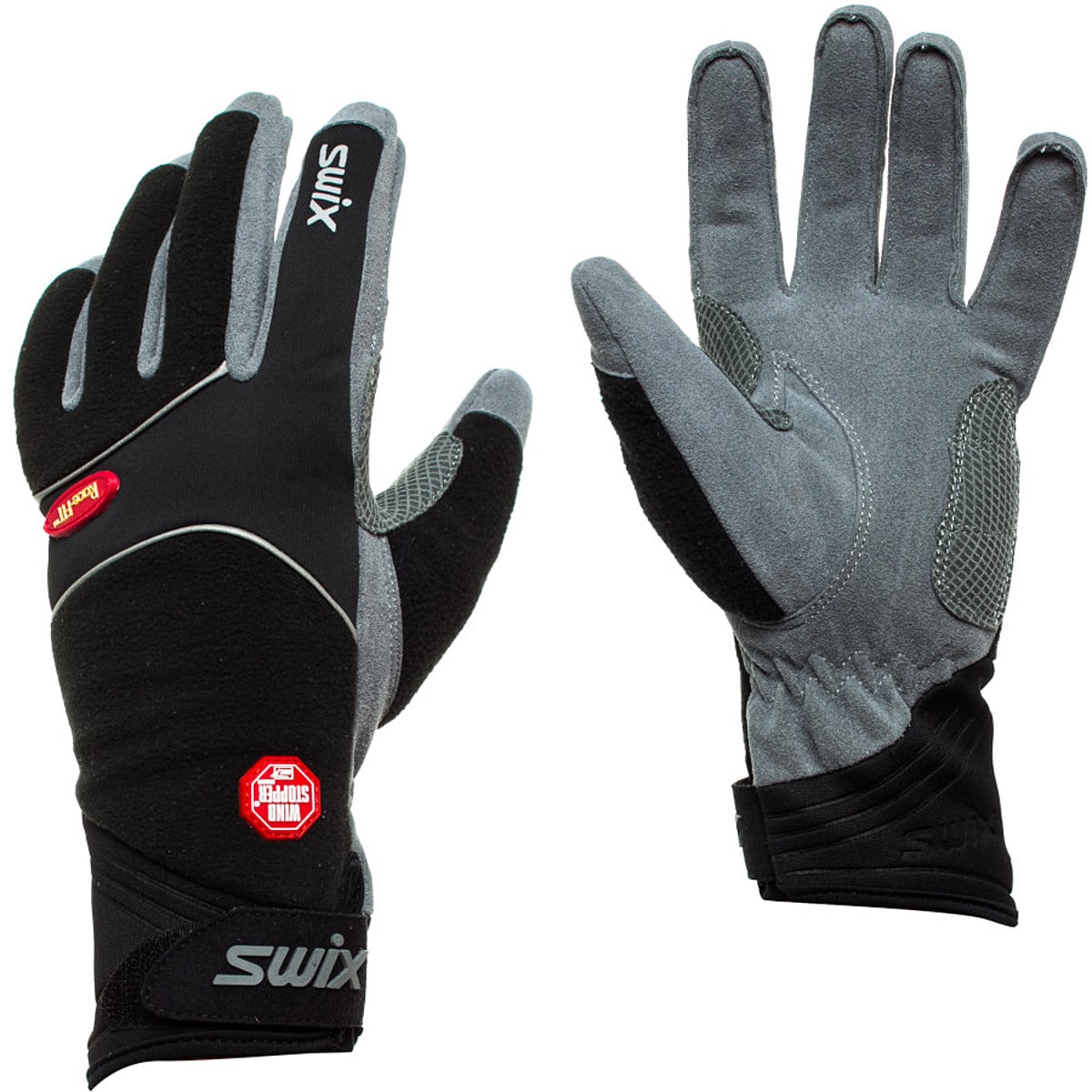 Swix Gore Spectrum Glove - Men's Black
On sale - now $21.58 - was $47.95

Go warm, dry, and super-sleek in the Swix Men's Gore Spectrum Glove, with chill-arresting, totally windproof WindStopper fleece, tons of breathability, and a contoured fit. Let your hands swing and pole-plant in protective comfort as you kick and glide fr
more...

---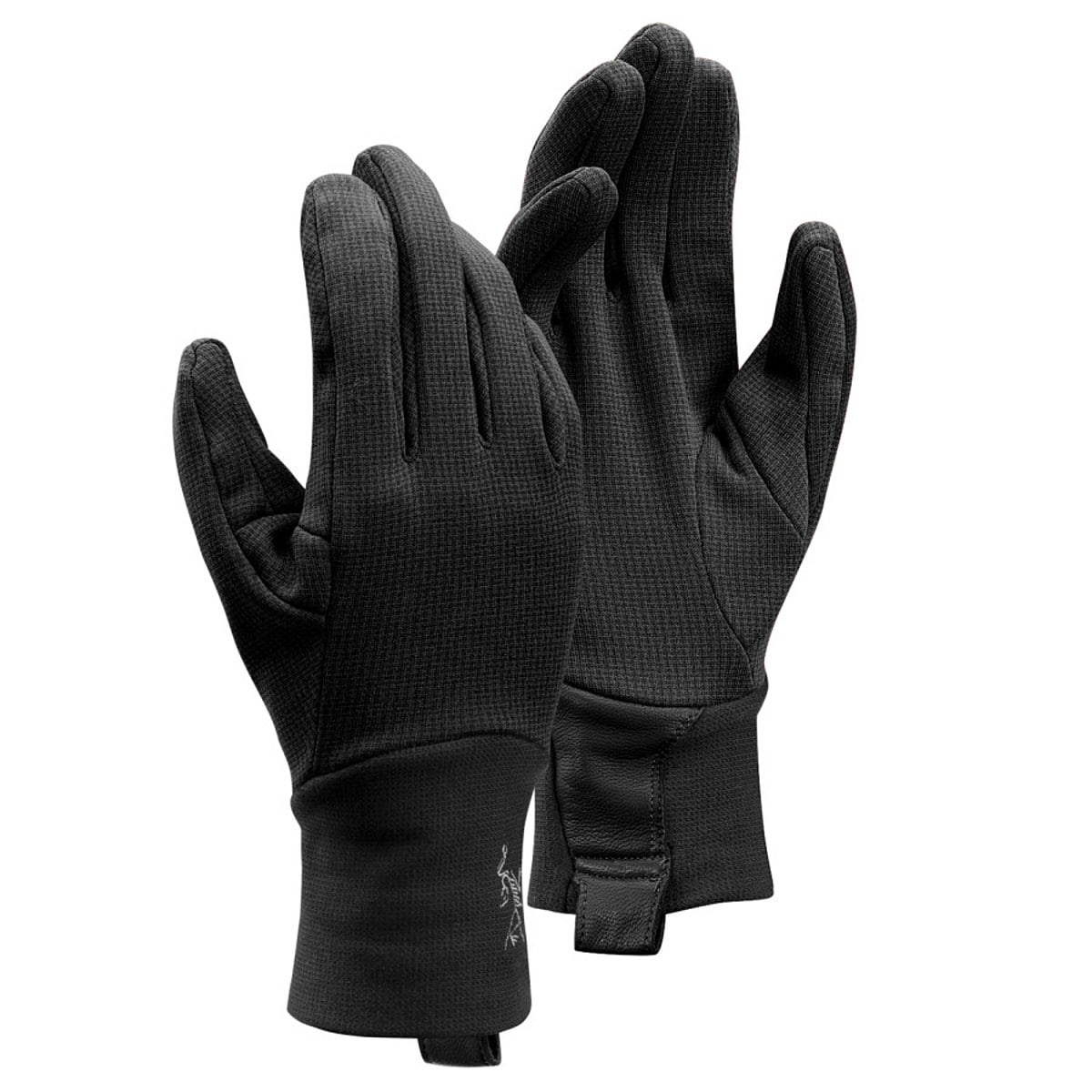 Arc'teryx Rivet AR Glove Black
On sale - now $43.96 - was $54.95

When you need protection for an afternoon in the snow but don't intend to scale Everest, pull on the Arc'teryx Rivet AR Glove. This all-around weather warrior features a DWR finish to shed water, and its smooth outer face means you can layer up easily if
more...

---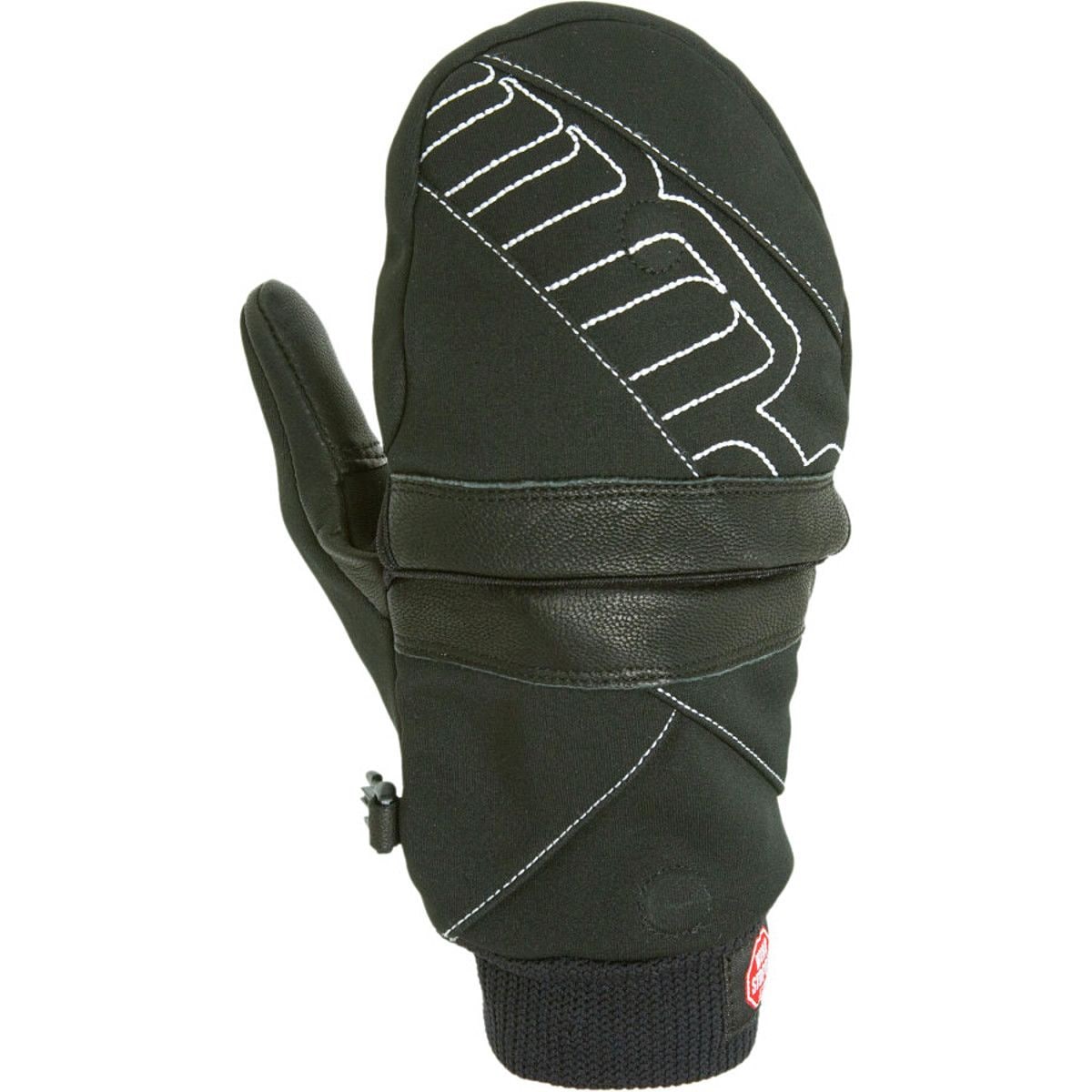 Pow Gloves Transfilmer Glove - Men's Black
$64.95

Rock the Pow Gloves Men's Transfilmer Glove Keep to your trigger finger warm and make sure you get the shot when you're on camera duty. These midweight softshell gloves transform from mitten to photo-friendly gloves in a jiffy so you won't miss the action
more...

---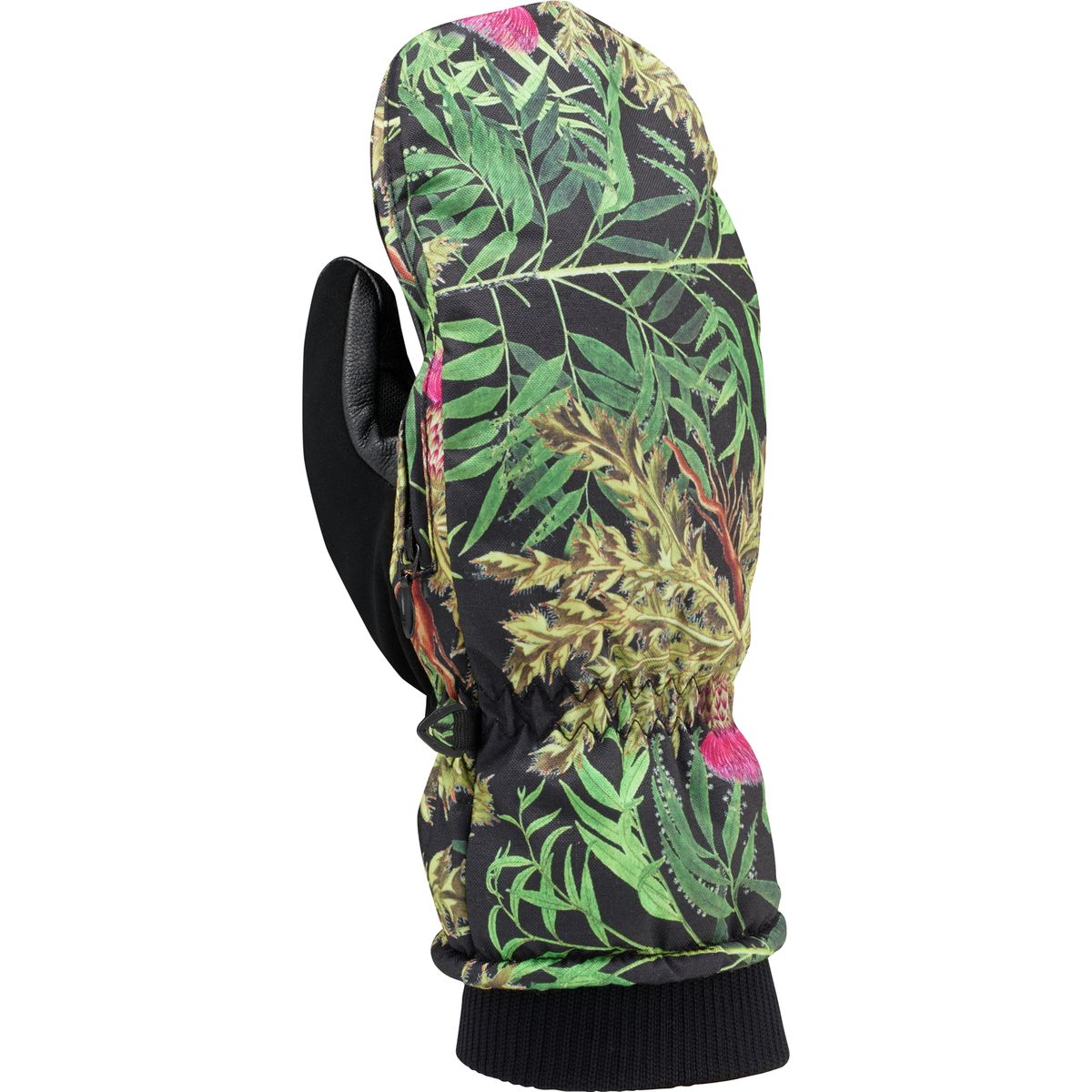 Burton Hi-Five Mitten - Men's Bushwhacka
On sale - now $37.48 - was $74.95

Burton's Hi-Five Mitt features side zippers for easy finger access without exposing the rest of your hands to the elements. Perfect for dexterous filming, snapping pics, or winning the 'wind vs. lighter' battle while riding the lift. Speaking of which, th
more...

---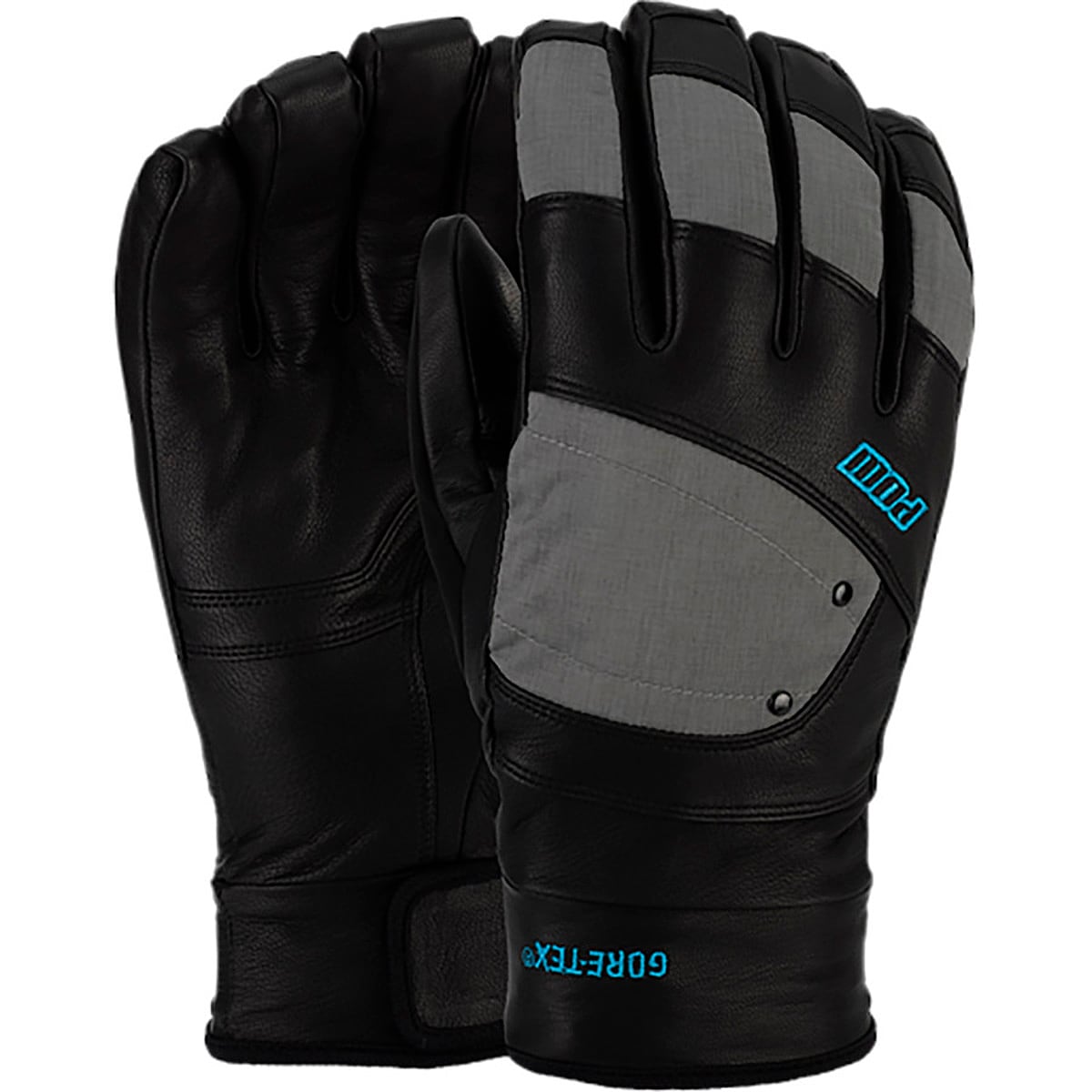 Pow Gloves Royal GTX Glove Black/Grey
On sale - now $47.48 - was $94.95

If you have crowned yourself king of the mountain, the supple goatskin Royal GTX Glove from Pow is your go-to choice for defending your empire. The low-profile Royal provides excellent dexterity for nimble tip grabs that send all would-be challengers scur
more...