---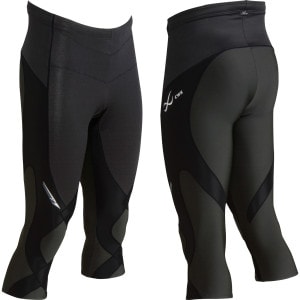 CW-X Insulator Stabilyx 3/4 Tights - Men's


$104.95



The CW-X Insulator Stabilyx 3/4 Tights offer tech-backed design for optimal performance during your cardio pursuits. Stretch Conditioning Web fabric provides specific joint support to minimize stress during a high-intensity workout. Variable compression encourages circulation and reduces lactic acid buildup, while patented Kinesio Support Web technology adds further stabilization. Flatlock seams mean you won't have irritating chafe marks after a long training run. more...




---
CW-X Pro Tight - Men's


On sale - now $82.46




- was

$109.95



Your old tights are a '73 Pinto. The CW-X Men's Pro Tights are a smoking-fast fuel-injected Porsche. CW-X's Tuned Conditioning Web supports your muscles and dampens vibration to reduce fatigue and increase efficiency on your runs. Sounds unbelievable, but it works. The Pro Tights add improved support throughout your joints and major muscle groups, and also support your lower back and hips to help keep your posture honest. While all this tech is pretty intense, the first thing you'll notice about more...




---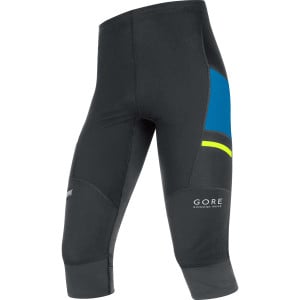 Gore Running Wear X-Run Ultra So Light 3/4 Tight - Men's


On sale - now $87.96




- was

$109.95



The Gore Running Wear Men's X-Run Ultra So Light 3/4 Tight was designed for endurance athletes and trail runners who pound out their miles in cold weather in the mountains. WindStopper laminate blocks wind that would rob you of your warmth, softshell fabric breathes so you don't get sweaty and then chilled, and the 3/4 length protects your skin from the cold all the way past your knees. Pull this tight on before race day or before you head out for a long-haul training run in late fall. more...




---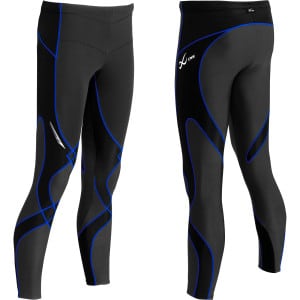 CW-X Insulator Stabilyx Tight - Men's


$124.95



Thanks to insulated support and a windproof panel, the CW-X Men's Insulator Stabiliyx Tights keep your legs comfortable and your muscles warm. Having warm muscles helps your performance on long cold-weather runs and cross-country ski treks. more...




---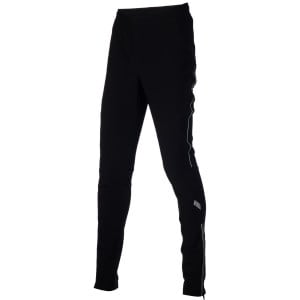 Swix Bergan Tight - Men's


On sale - now $93.71




- was

$124.95



Before pushing yourself at the Nordic track, suit up in the Swix Men's Bergan Tight for the unrestricted movement, breathability, and lightweight weather protection you need. The internal key pocket safely stows valuables and ankle zips make it easy to get in and out of the tights. more...




---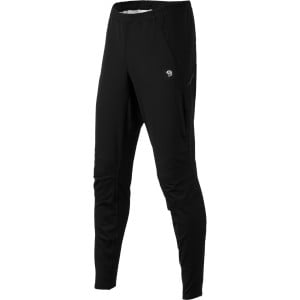 Mountain Hardwear Effusion Power Tight - Men's


On sale - now $103.96




- was

$129.95



Go for a run on a blustery day and let the windproof and water-resistant fabric on the front of the Men's Effusion Power Tight protect you from the elements. As Mountain Hardwear's lightest weight tight, the Effusion slides over your legs and acts like a weather-fighting second skin. more...




---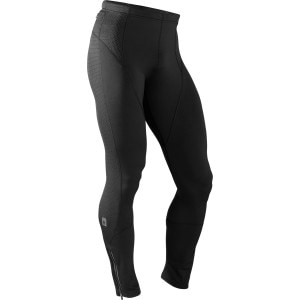 SmartWool TML Light Tight - Men's


On sale - now $45.48




- was

$129.95



Even in the depths of winter, you're out there running in the SmartWool Men's TML Light Tight. more...




---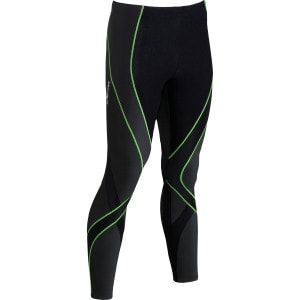 CW-X Insulator Endurance Pro Tights - Men's


On sale - now $107.96




- was

$134.95



If your regular routine calls for long-distance runs, you can keep up with your schedule no matter what the weather's doing with the CW-X Insulator Endurance Pro Tights. In addition to offering the light insulation of the WarmStretch fabric, these tights feature a wind-proof, water-repellent front panel so you don't have to stay in when it's extra-cold or turn back when the weather goes south. And as you run or ski, the Support Web design offers targeted support for your knees and acts as a susp more...




---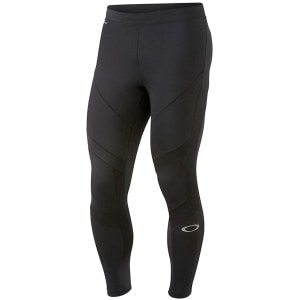 Oakley Achievement Compression Tights - Men's


$140



Whether you're training for a marathon, pushing yourself on the trail, or working hard at the gym, reach for the Oakley Men's Achievement Compression Tights. The strategically placed tape has been shown to improve support of your muscles and joints and improve posture and alignment during physical activity. It also makes you more aware of your body's position, which allows for more accurate, precise movement. Taping throughout the legs supports alignment with your ankles, knees, and hips which r more...




---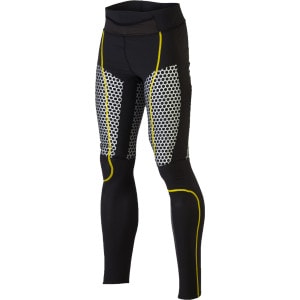 Salomon Exo S-Lab Tight - Men's


On sale - now $119.96




- was

$159.95



Salomon changed the game for performance baselayers with its Men's Exo S-Lab Tight. Its Actilite E Jersey fabric wicks moisture and dries quickly when you work hard on a winter run, a skate-ski session, or a bump run at the resort. Innovative Exo Sensifit Stability Smart Skin provides support in key areas like the knees. Despite its support, this tight lets you flex and move, and flatlock seams decrease the bulk and chafing. more...




---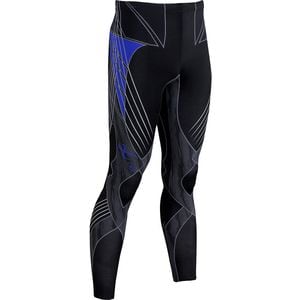 CW-X Revolution Tight - Men's


On sale - now $159.96




- was

$199.95



Using Kinesiology-based design, CW-X created the Revolution tight to give you performance without compromise. These ultra-lightweight performance tights provide targeted support to the knee, joint, hips, quads, glutes, lower back, hamstring and calves to improve your strength and endurance. The Revolution also reduces impact to the knee joints by helping ligaments and muscles band together. more...




---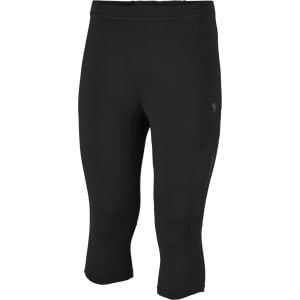 Mountain Hardwear Mighty Power 3/4 Tight - Men's


On sale - now $48.71




- was

$64.95



Mighty cold cross training calls for the Mountain Hardwear Men's Mighty Power 3/4 Tight. Stretchy fleece boosts warmth while breathable mesh panels take the sweat out of cross country skiing, late fall trail running, and early spring climbing missions on frigid rock. more...




---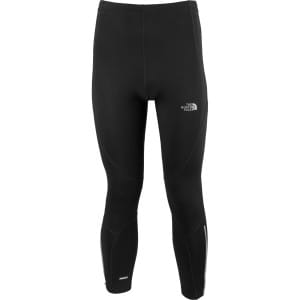 The North Face GTD Tight - Men's


$69.95



Pull on The North Face Men's Kenetix Tight and enjoy muscular support that won't leave your legs to suffocate in sweat mile after mile. Whether you're pounding the pavement or bagging trail time, these compressive-fit, tights keep cool air circulating thanks to tricot mesh panels. Short calf-zips easily slide over a pair of burly trail shoes or hikers, and reflective detailing lights you up like a Christmas tree for car headlights. more...




---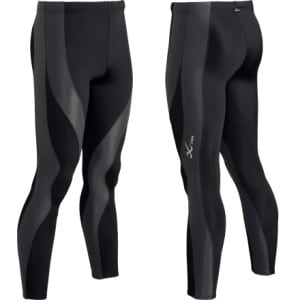 CW-X Performx Tight - Men's


On sale - now $59.96




- was

$74.95



Toss aside your old college logo gym sweats and pull on the CW-X Men's PerformX Tight for your next run. This thoughtfully designed running tight stabilizes your hips, knees, IT band, and quads to improve alignment, circulation, and reduce fatigue. A Support Web applies gentle pressure to targeted circulation points to improve capillary action, which delays muscle fatigue and speeds up recovery. Flatlock seams and wicking Coolmax panels let you hit your stride in comfort, and reflective details more...




---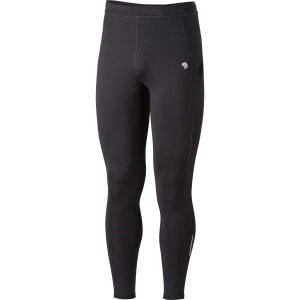 Mountain Hardwear Super Power Tight - Men's


$79.95



The cold can't stop your evening trail runs when you're wearing the Men's Super Power Tight. Mountain Hardwear made this tight specifically for runners and endurance athletes who need warmth, flexibility, and chafe-free performance clothing. Everything about the Super Power tight points to comfort, except maybe the fact that it'll help you run until your legs feel like exploding. more...




---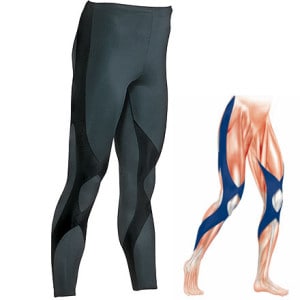 CW-X Expert Tight - Men's


On sale - now $67.96




- was

$84.95



CW-X Men's Full-Length Conditioning Tights belong to a new class of high-performance equipment known as conditioning wear. This clothing is engineered to provide a host of benefits to your body, including key muscle group support, increased endurance, shorter recovery times after exercise, lactic acid buildup prevention, and precise knee joint alignment. Established in Japan in 1991, CW-X based its designs on the human body's unique motion during exercise. Perfect for running, cycling, climbing, more...




---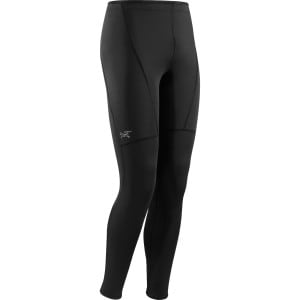 Arc'teryx Incendo Tight - Men's


$88.95



Thanks to the warm, moisture-wicking Arc'teryx Incendo Tights hugging your legs, that new dusting of snow won't be enough to stop your afternoon trail run. The breathable, moisture-wicking, and quick-drying fabric keeps your legs feeling good so you can push yourself harder. more...




---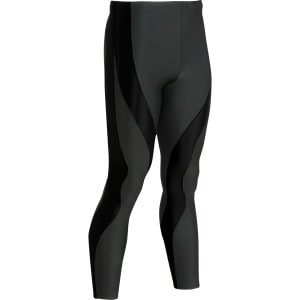 CW-X Insulator PerformX Tight - Men's


On sale - now $71.96




- was

$89.95



Running in cold weather can be doubly stressful on your legs; keep them both warm and supported with the CW-X Men's Insulator Performx Tights. In addition to the comfort and light insulation of the WarmStretch fabric, your legs enjoy the advantages of the Support Web design, which offers targeted support for your knee joints and acts as a suspension system for your quads to increase power at the push phase of the running motion. In plain English, you stay warm, run faster, and feel better after. more...




---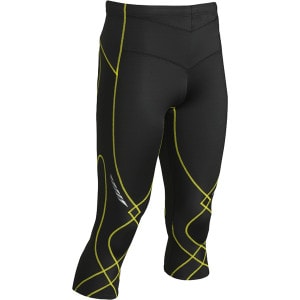 CW-X Stabilyx 3/4 Length Tight - Men's


On sale - now $76.46




- was

$89.95



When the worst of winter is over and spring has sprung, pull on the CW-X Men's Stabilyx 3/4 Length Tights and take your training back outside. CW-X's Conditioning Web stabilizes the knee joint to help prevent injuries as you work toward your next marathon. These CW-X tights also lend support via compression to your hips, lower core, and lower back so you can power through those last six miles with gusto. more...




---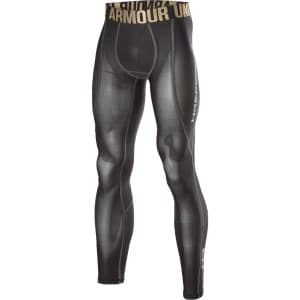 Under Armour Recharge Energy Legging - Men's


$89.95



You can suffer the wrath of muscle fatigue and that 'jiggly' feeling in your legs or help promote better blood flow in your lower body with the Under Armour Men's Recharge Energy Legging. The X Band crossover design compresses your hips, groin, pelvis, quads, and hammies in an effort to keep blood flowing and decrease fatigue that leads to cramps and weakened performance. more...




---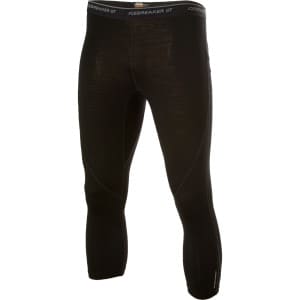 Icebreaker GT Base Layer 200 Sprint Legless Tight - Men's


On sale - now $36




- was

$89.99



Prevent over-layering your ankles when you put on the shin-length Icebreaker GT200 Sprint Legless Tight and squeeze your lightweight socks into your touring boots. Instead of two layers on your ankles that could make you sweat inside your boots, get this shortened, lightweight merino wool baselayer bottom. more...




---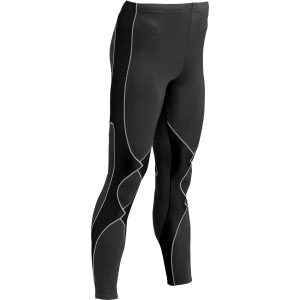 CW-X Insulator Expert Tight - Men's


On sale - now $79.96




- was

$99.95



CW-X designed the Men's Insulator Expert Tights for sweat-inducing winter activities like Nordic skiing, snowshoeing and winter running. These legs covers also provide extra warmth and wicking power for alpine skiing or ice climbing. You can wear these tights as a base layer in frigid conditions or on their own in more moderate weather. more...




---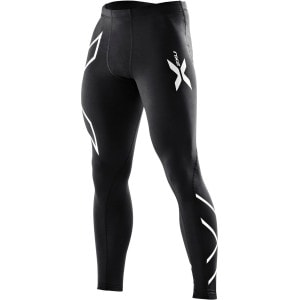 2XU Compression Tights


On sale - now $69.97




- was

$99.95



Just because you train hard doesn't mean that you want to spend every last dollar on recovery pieces. Thankfully, though, 2XU understands that your training shouldn't be compromised by cost, which is why it its Compression Tights provide a dependable level of compression without breaking the bank. The 2XU Compression tights are nearly identical in every regard to the higher-dollar Elite Compression tights, only with one difference real difference: The Elite version is made with 70 Denier fabric more...