Mens Clothing - Ski Gloves
These Mens Clothing - Ski Gloves are available from Backcountry.com ...who provide free shipping for orders over $50 and have an Unlimited Return Policy.
Prices correct at time of writing - subject to change
---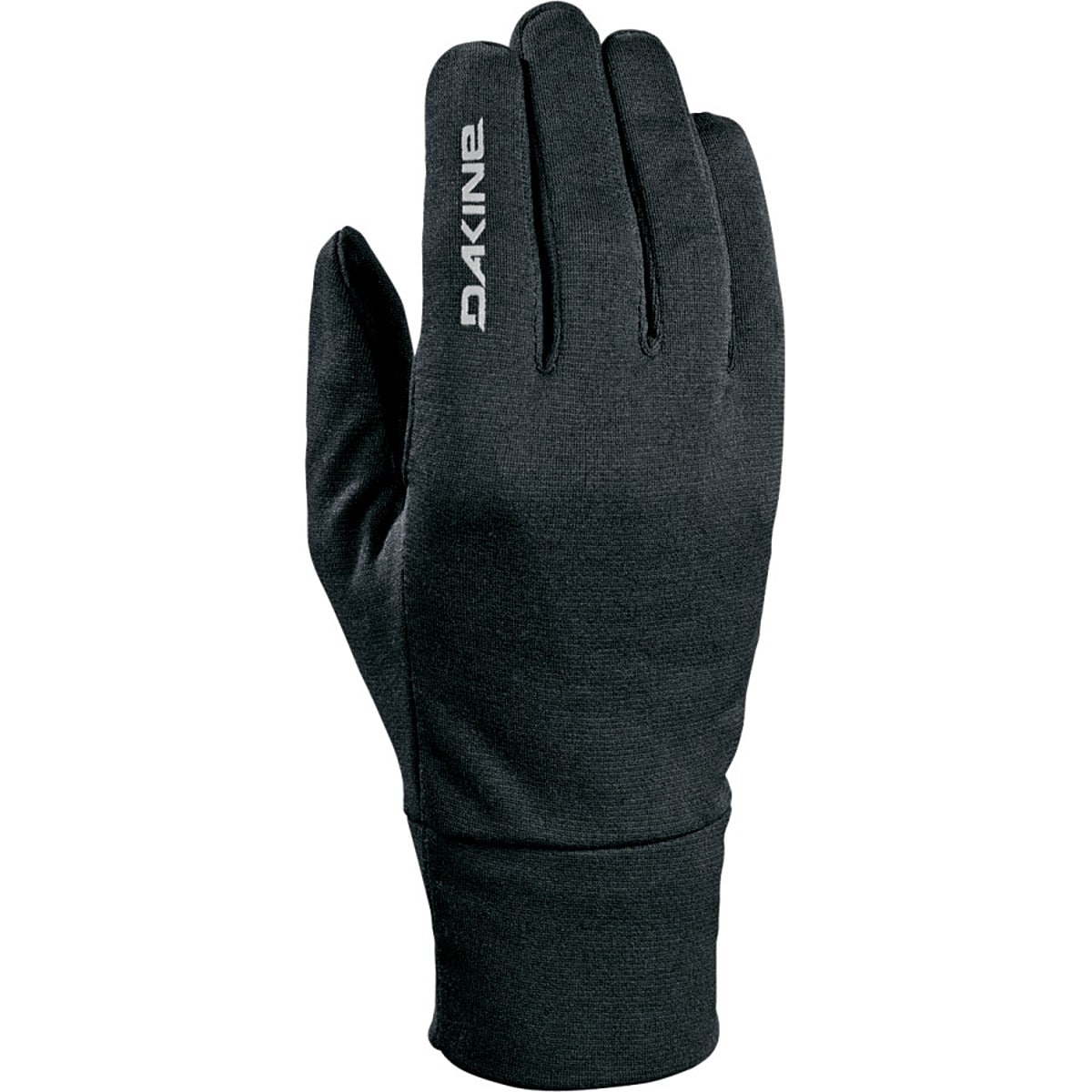 DAKINE Scirocco Liner Glove - Men's Black
$11.95

The Dakine Scirocco Liner Glove not only layers underneath your glove or mitt to increase warmth, but it can also be rocked alone while skinning to the top of that peak you've been scoping all season.
more...

---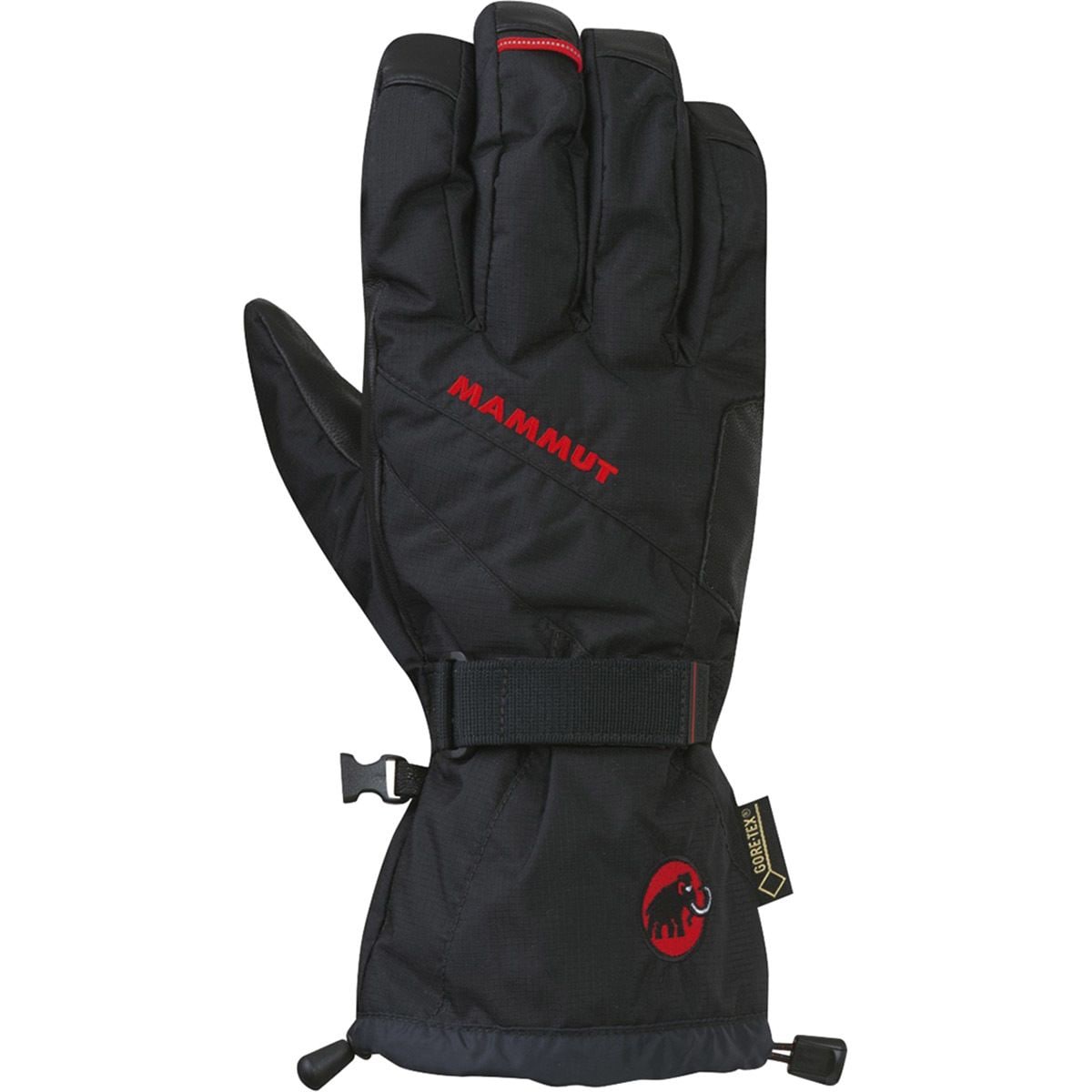 Mammut Expert Tour Glove - Men's Black
$128.95

Built for extended and aggressive days on the slopes in all conditions, the Mammut Expert Tour Glove is ready to grip and rip every run with you. A Gore-Tex membrane guarantees that water stays out and that your hand has a chance to breathe.
more...

---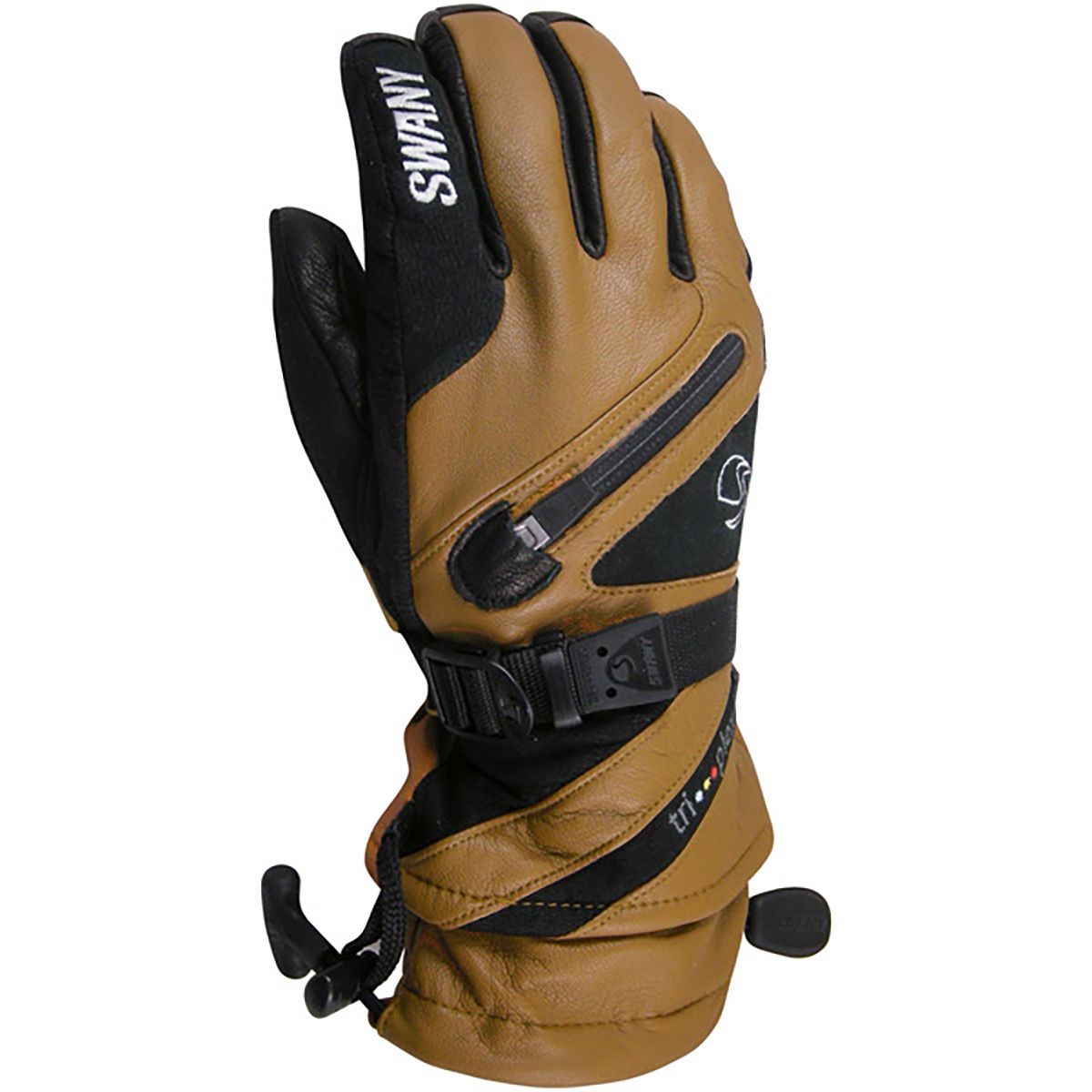 Swany X-Cell II Glove - Men's Tan/Black
$138.95

The Swany Men's X-Cell II Glove gives you durable weather protection that will last through years of hard skiing and mountain abuse. A waterproof breathable Dryfingers II insert blocks cold moisture from reaching your hands, and synthetic Tri-plex insulat
more...

---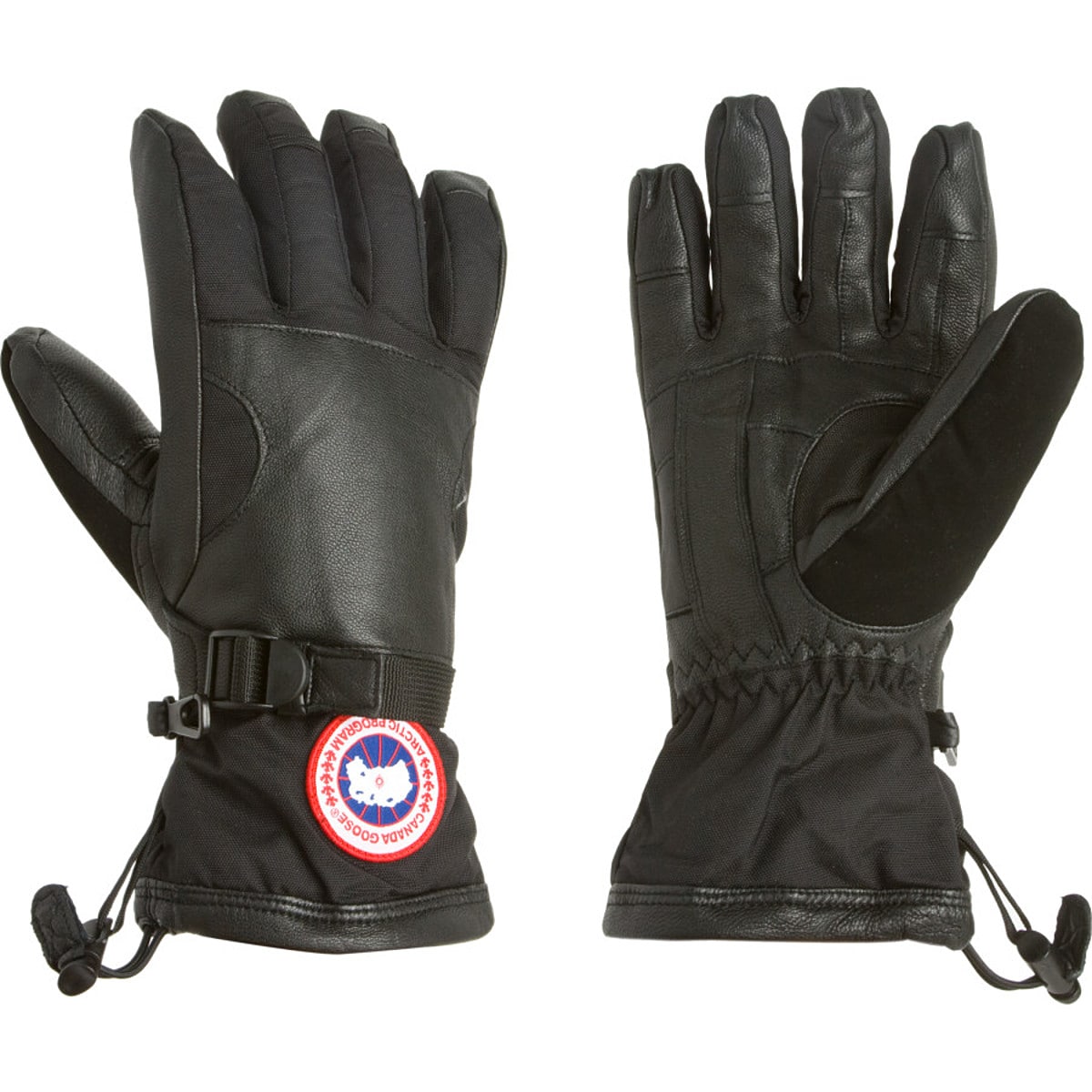 Canada Goose Utility Glove - Men's Black/Black
$149.95

Plow your snow-covered neighborhood, not because you're a good citizen, but because no one else can stay warm and work like you do wearing the Canada Goose Men's Utility Glove. Insulated by goose down and lined with fleece, these work gloves are incredibl
more...

---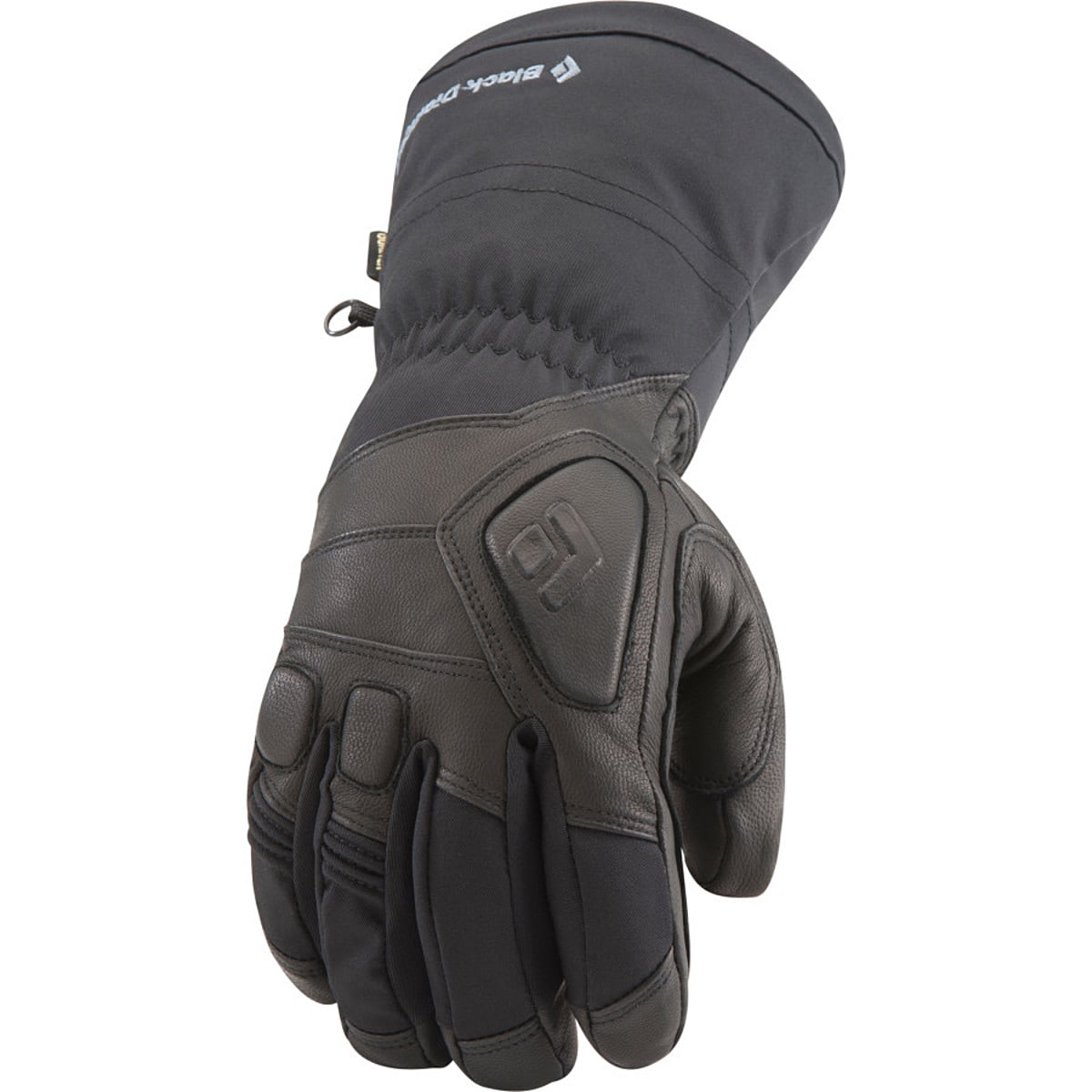 Black Diamond Guide Glove - Men's Black
On sale - now $144.46 - was $169.95

Backed with a Gore-Tex XCR waterproof breathable membrane and PrimaLoft One insulation, the Black Diamond Men's Guide Glove deals with harsh conditions so they can't put a damper on your epic day in the backcountry or the resort. Plus the Guide's removabl
more...

---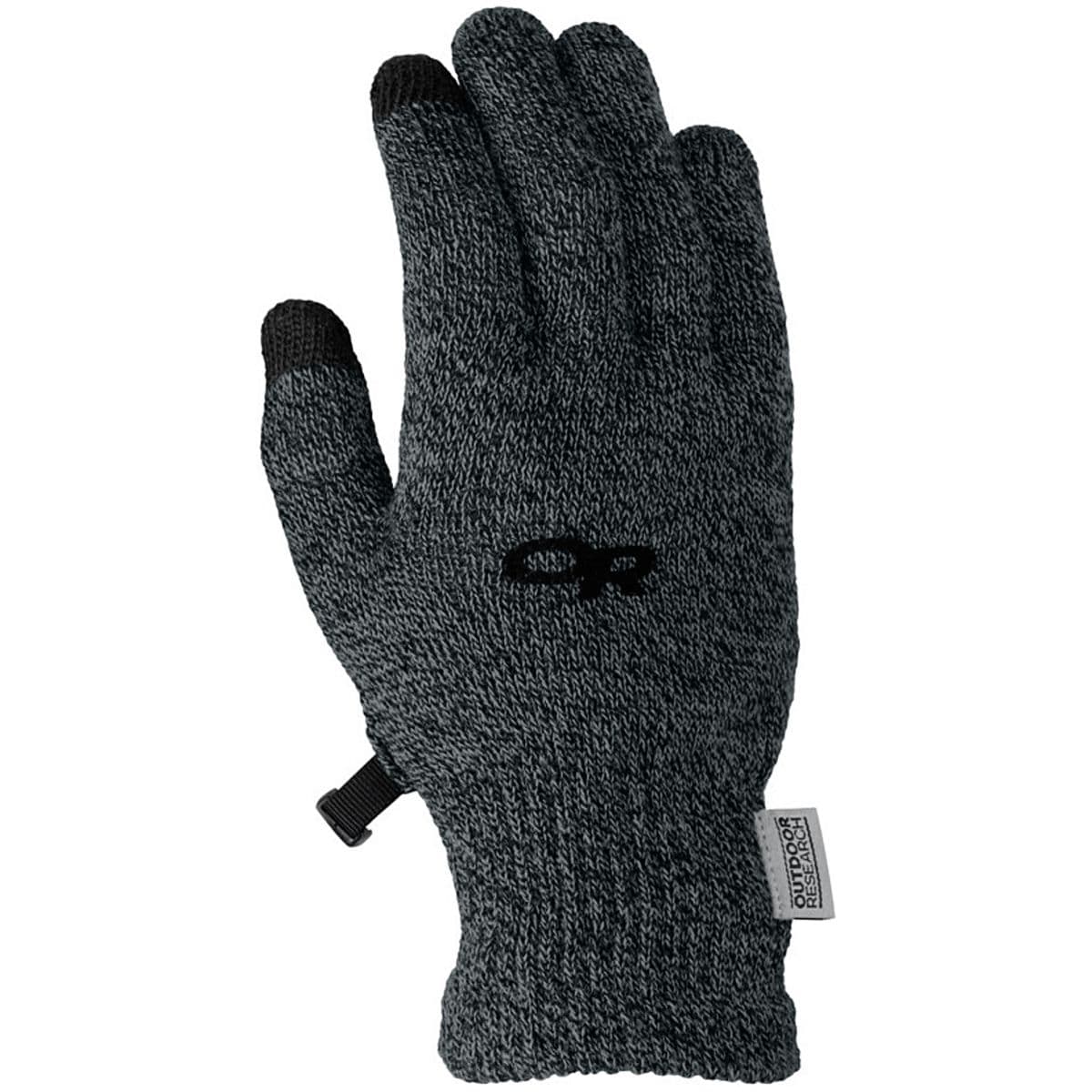 Outdoor Research BioSensor Glove Liner - Men's Charcoal
$26.95

Outdoor Research Biosensor Liners are so much more than regular glove liners. The merino wool construction not only breathes well and wicks moisture, but it fights odor. Not only that, Biosensor liners are smart-phone friendly, so you can operate touch-sc
more...

---
Black Diamond Midweight Glove Liner Black
$29.95

As a show of superiority over other glove liners, the Black Diamond Midweight Glove Liners rock a goat-leather palm for extra durability. Wear these midweight liners alone when you head out for a chilly fun in the fall, or use them as stretchy insulator g
more...

---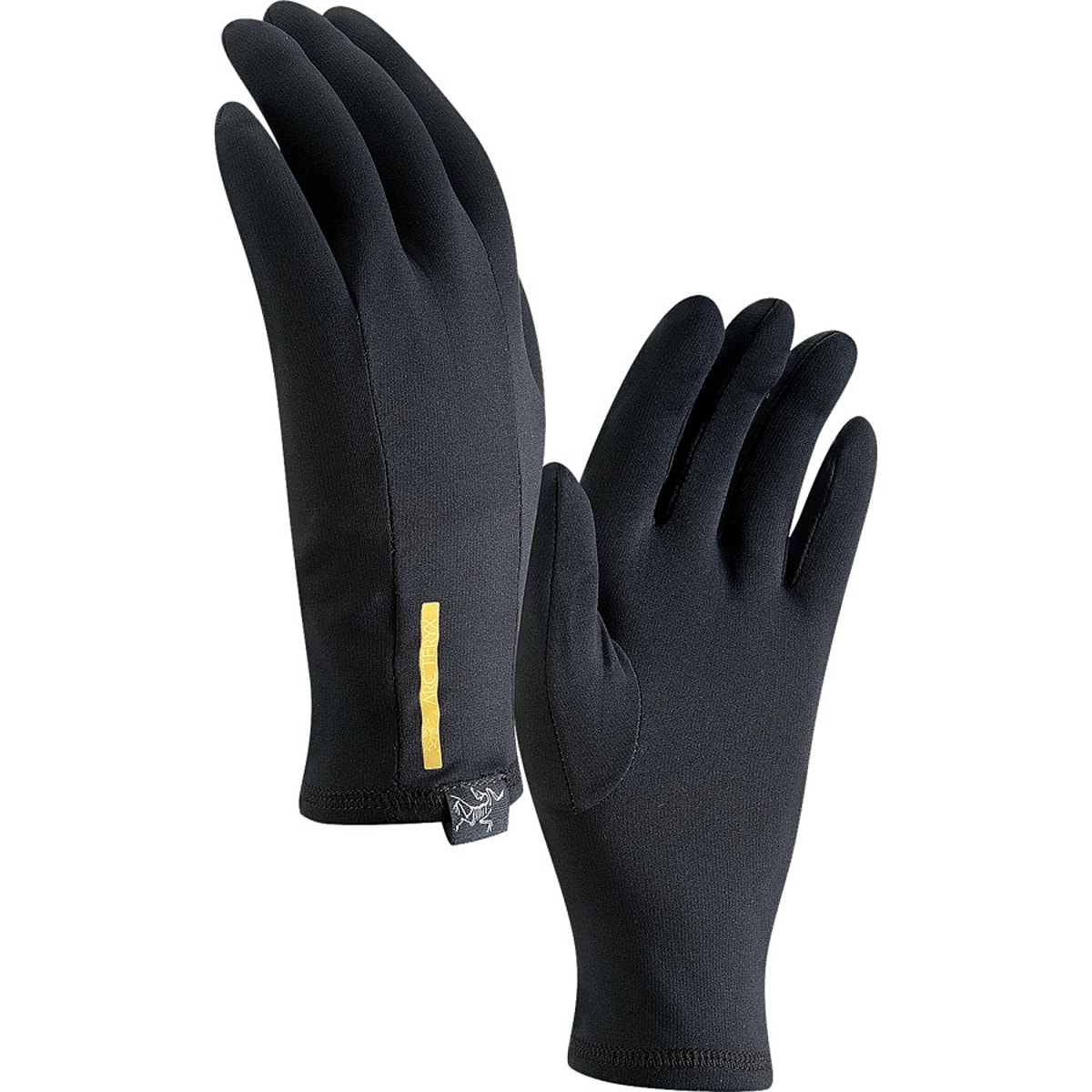 Arc'teryx Phase Liner Glove Black
On sale - now $26.21 - was $34.95

Dry hands are warm hands, so give your digits a fighting chance under your outer glove and layer first with the Arc'teryx Phase Liner Glove. Designed to wick super-fast and play nicely with your shell glove, the Phase Liner is ready for a day on the mount
more...

---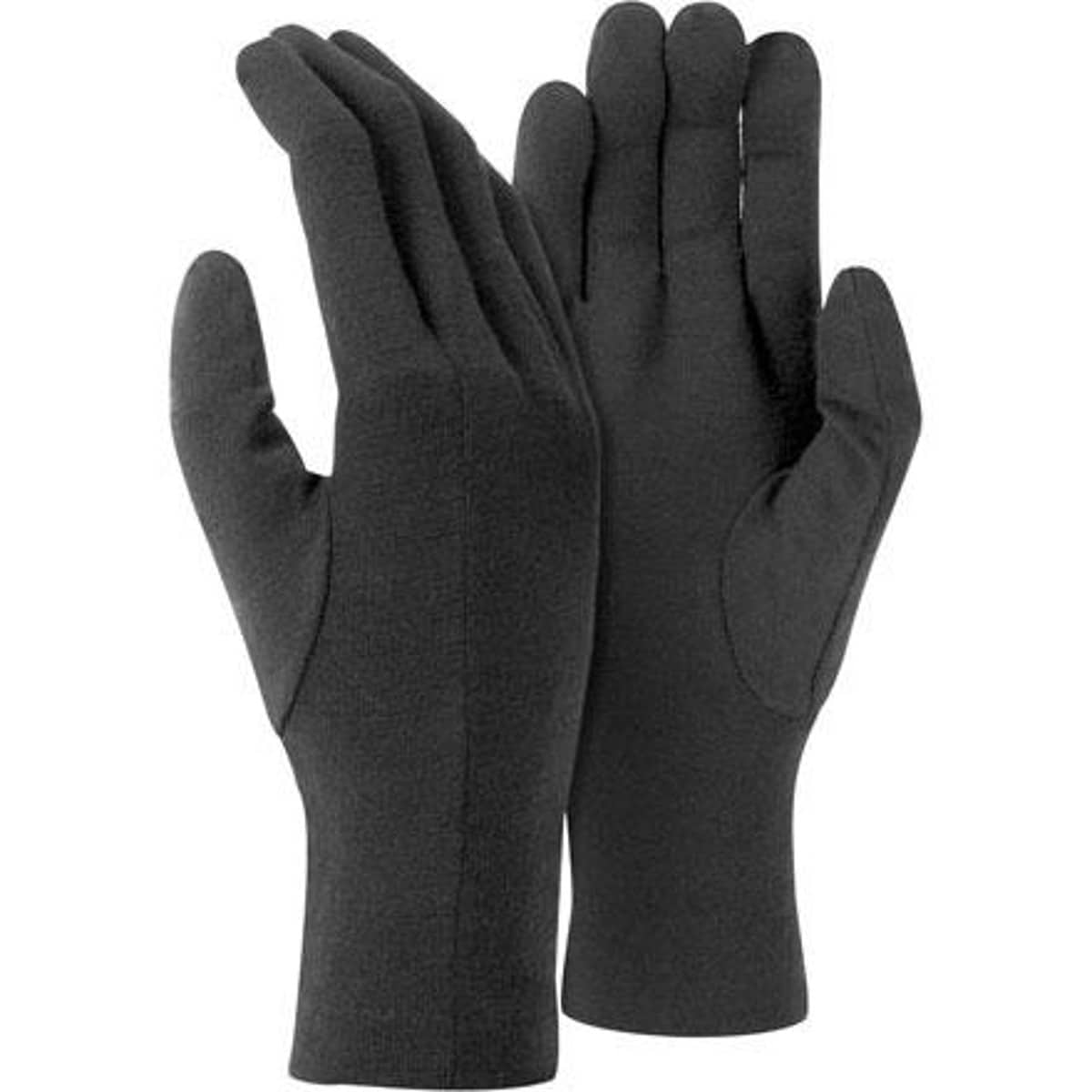 Arc'teryx Gothic Glove Black
On sale - now $23.37 - was $38.95

Arc'teryx made their Gothic Lightweight Gloves with itch- and stink-free Merino wool to ensure excellent warmth and comfort. These lightweight gloves are ideal for wearing inside a waterproof shell during nasty weather or alone on bluebird ski days. The G
more...

---
Seirus SoundTouch All Weather Glove - Men's Black
$39.95

The Seirus Men's SoundTouch All Weather Glove provides light insulation in cold weather and it allows you to use your touchscreen phone or MP3 player without removing your glove. This glove is slim, highly flexible, and fleece-lined, which makes it ideal
more...

---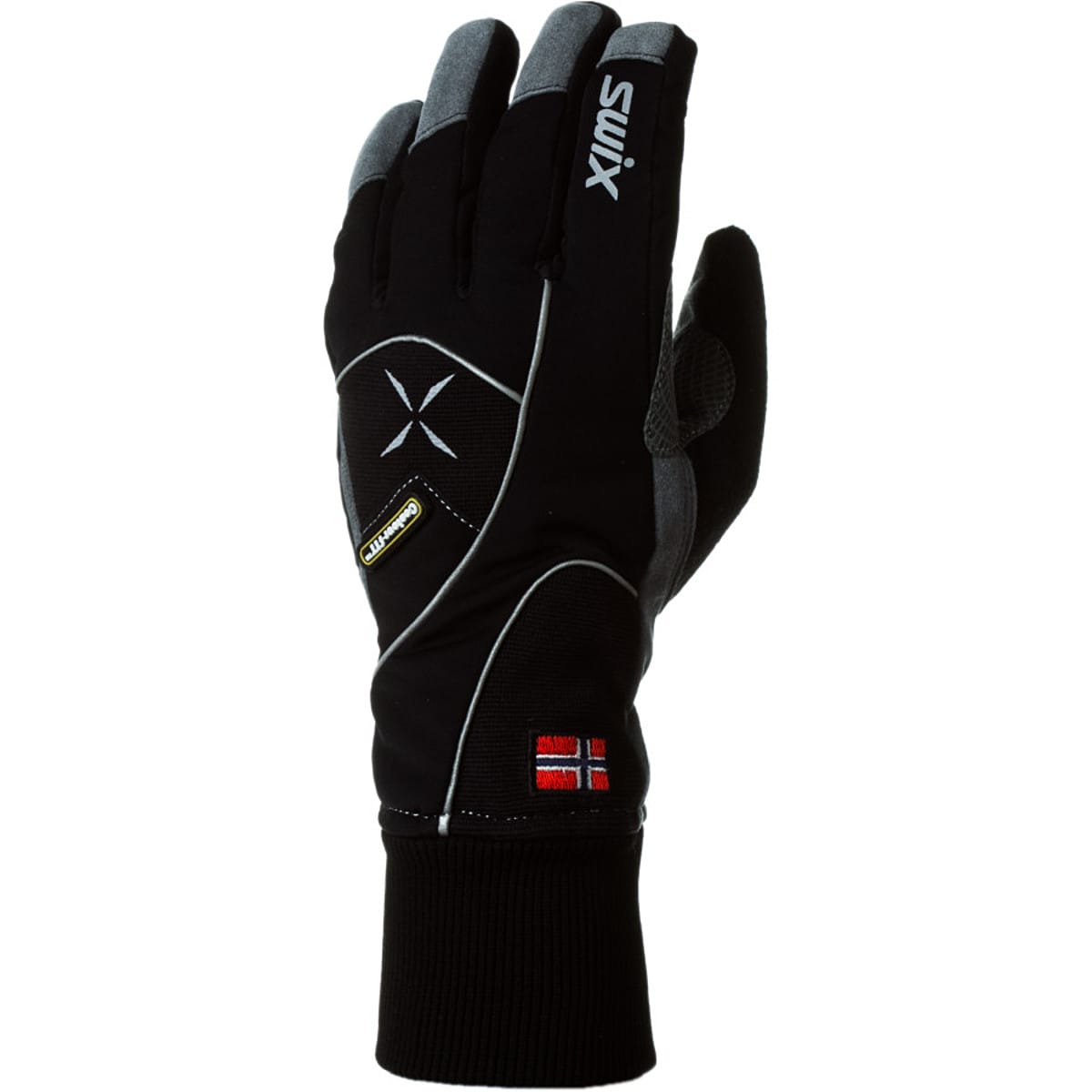 Swix Star X 100 Glove - Men's Black
$44.95

Popsicle fingers can cut short a hard-charging day when the temps drop, hence the Swix Men's Star XC 100 Glove's cozy Primaloft insulation. Wrapped in impact-protected Lycra in a contour-fit structure, this glove is still rugged and light. And its super b
more...

---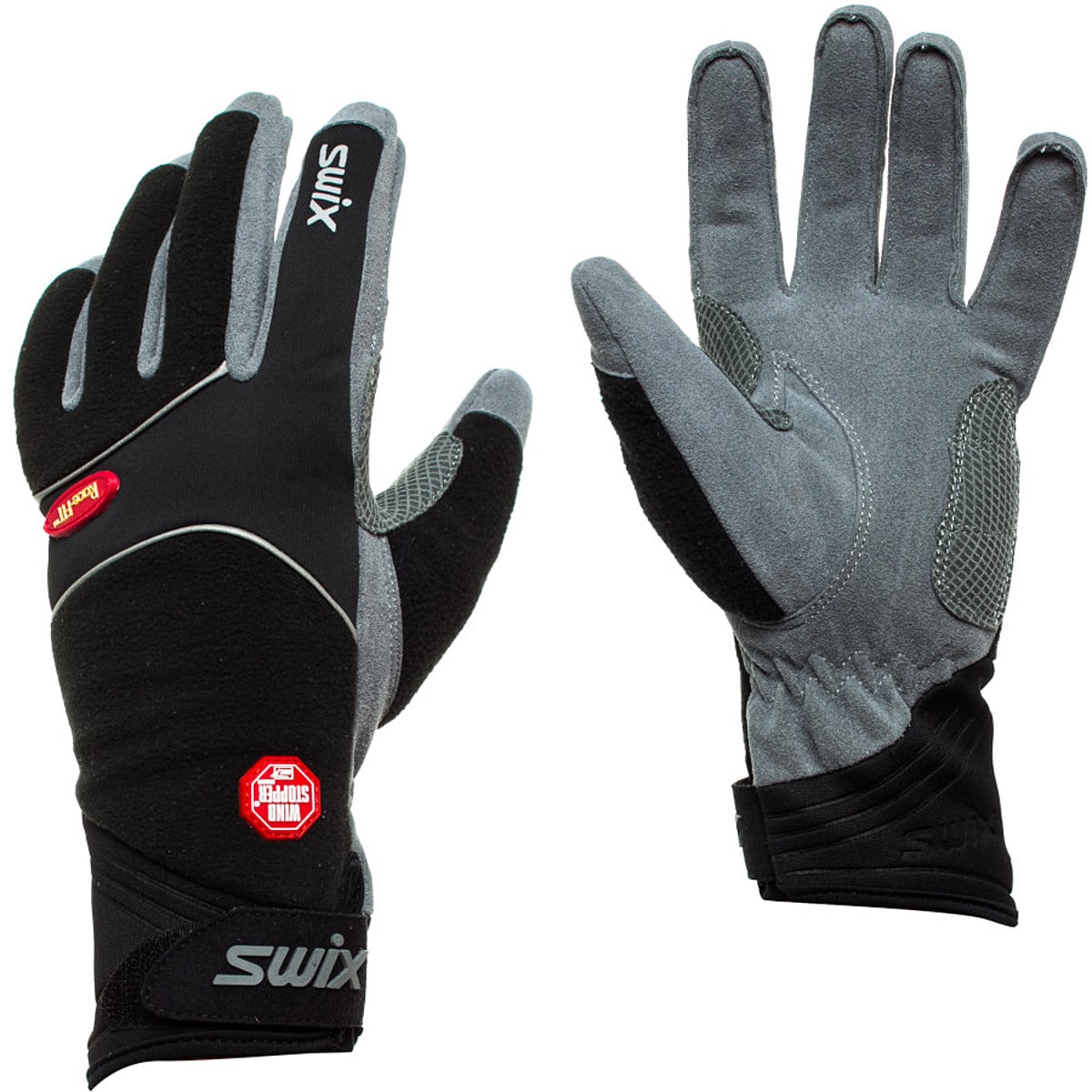 Swix Gore Spectrum Glove - Men's Black
On sale - now $19.18 - was $47.95

Go warm, dry, and super-sleek in the Swix Men's Gore Spectrum Glove, with chill-arresting, totally windproof WindStopper fleece, tons of breathability, and a contoured fit. Let your hands swing and pole-plant in protective comfort as you kick and glide fr
more...

---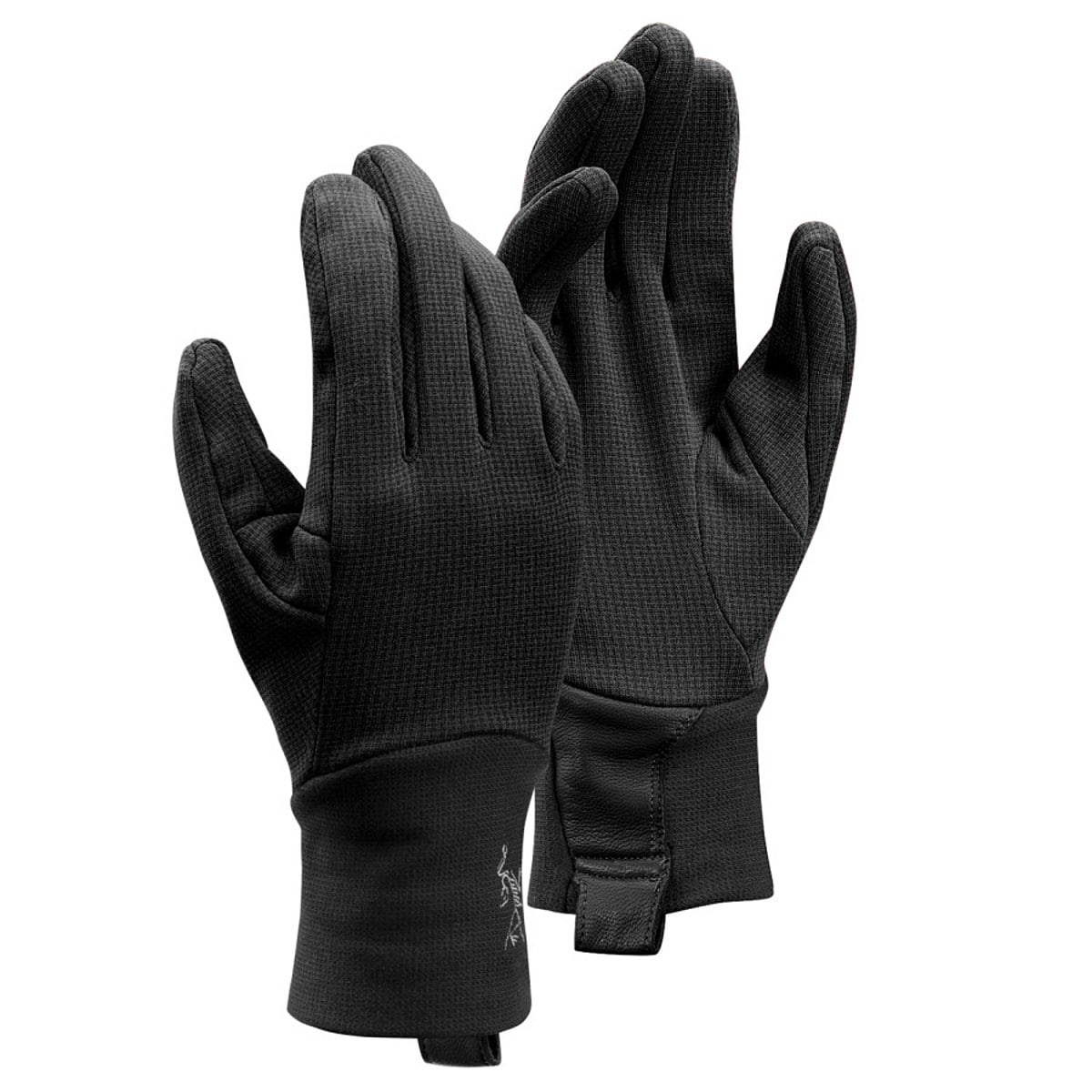 Arc'teryx Rivet AR Glove Black
On sale - now $43.96 - was $54.95

When you need protection for an afternoon in the snow but don't intend to scale Everest, pull on the Arc'teryx Rivet AR Glove. This all-around weather warrior features a DWR finish to shed water, and its smooth outer face means you can layer up easily if
more...

---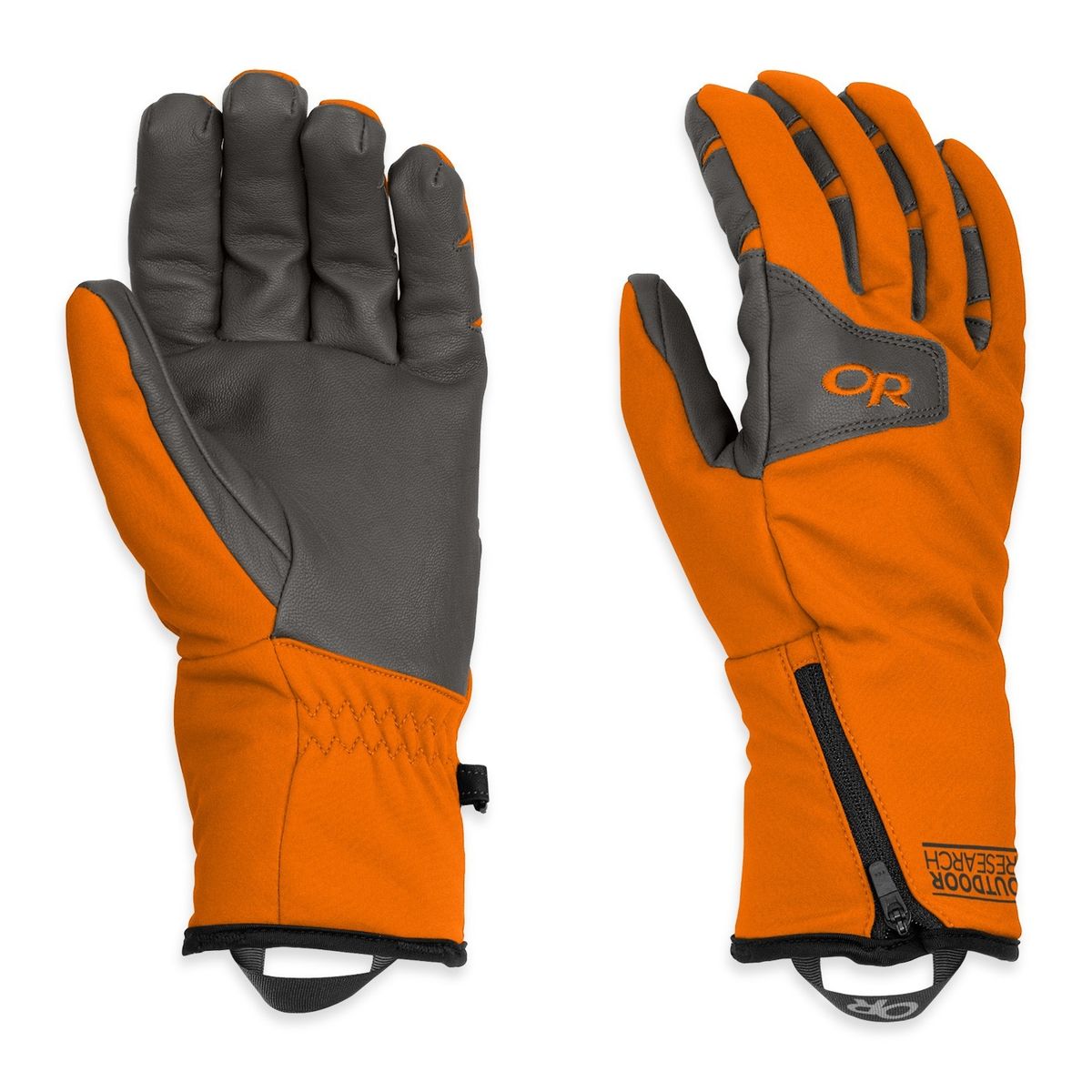 Outdoor Research StormTracker Glove Bengal
$69.95

With its windproof and breathable WindStopper shell and full-leather, wrap-around palm, it's not surprising that the Outdoor Research Storm Tracker Glove is a favorite of backcountry skiers all over the west. Built tough with an pre-shaped fingers and a m
more...