---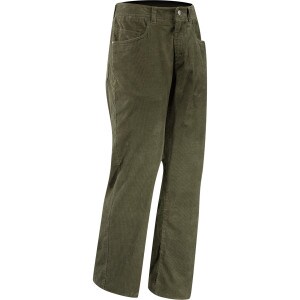 Arc'teryx Nalix Pant - Men's


$118.95



Casual doesn't mean sloppy. The Arc'teryx Men's Nalix Pant is 14-wale corduroy, stylishly designed for a trim profile and comfortable fit. A gusseted crotch means you can sit on the chair forwards or backwards, and not show the bar your boxers. Wear these pants with a flannel and boots on the weekend, or dress them up with a tailored button-down and leather drivers for the office. more...




---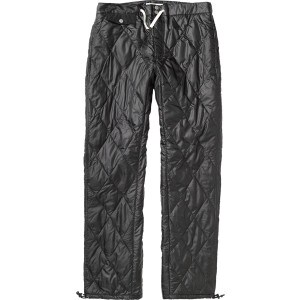 Burton Dorset Down Pant - Men's


$149.95



It's not good form to hit below the belt, and the same rules should apply for cold air. Since the weather pays no heed to the rules of civility, pull on the Burton Men's Dorset Down Pant to protect yourself from sucker-punches of frigid air. This low-profile puffy pant uses down's high warmth-to-weight ratio to heat your legs without making your pants feel like lead, and the low profile keeps your bottom half from approaching tree-trunk status. Baffled construction means the down can't move and more...




---
Carhartt Twill Work Pant - Men's


$26.99



Garage-dwelling grease monkeys will love the Carhartt Twill Work Pant. Wrinkle-resistant fabric with stain-repel-and-release finish takes all the damage you dish out to the Twill, and a relaxed-fitting seat with leg openings that accommodate boots make this Twill Work Pant your go-to work wear. more...




---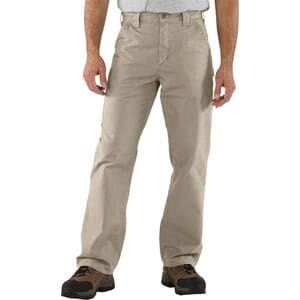 Carhartt Canvas Work Dungaree Pant - Men's


$39.99



So the neighbor's dog broke into your chicken coop and roughed up your hens. Sounds like a job for the traditional-fit Carhartt Men's Canvas Work Dungaree. After you lure the dog into the skunk hideout behind your tool shed and send it on home, get to work repairing the damage to your coop. The Canvas Work Dungarees are Carhartt-durable, yet surprisingly lightweight--so you can hunker down and get dirty without wearing pants that feel like plaster. Utility pockets and a hammer loop keep your too more...




---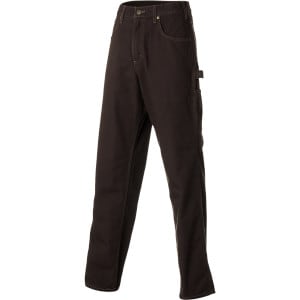 Carhartt Loose-Fit Canvas Carpenter Denim Pant - Men's


$39.99



If your favorite pair of jeans were to get in a fight with the Carhartt Loose-Fit Canvas Carpenter Denim Pants, the Carpenters wouldn't break a sweat as they single-leggedly slashed and tore those weak-kneed jeans into something resembling what an '80s-she-metal band would wear. As the name implies, the Canvas Carpenters come with a looser fit in the seat and thighs for a relaxed feel. But their easy-going look masks a rough, tough, and downright-mean disposition towards anything that stands bet more...




---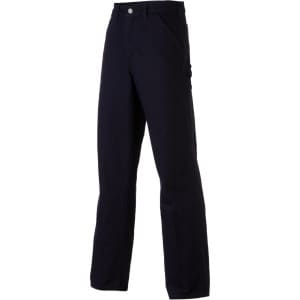 Carhartt Washed-Duck Dungaree Work Dungaree Pant - Men's


$39.99



Wear the Carhartt Men's Washed Duck Work Dungaree with a full seat and thigh to give you plenty of mobility for extra tough jobs. When your work gets down and dirty you have a high-rise fit that prevents too much sagging. Roof re-shingling feels like child's play when done in these heavy-duty cotton work pants that are also long lasting fighting possible abrasion. Convenient tool and utility pockets make tricky jobs a little easier, and a 19-inch, work-boot-friendly leg opening gives the Work Du more...




---
Carhartt Wash Twill Dungaree Pant - Men's


$41.95



It doesn't matter if you're building a backyard deck or kicking back around the barbeque pit, the Carhartt Wash Twill Dungaree Pant locks down the durability you need to stand up to serious abuse and the laid-back style to keep you looking good. Carhartt updated this pant with with a super-durable, lightweight canvas twill that is still rock-solid tough but more comfortable to wear. A relaxed seat and thigh gives you room to move while the leg opening is large enough to fit over your boots. Plen more...




---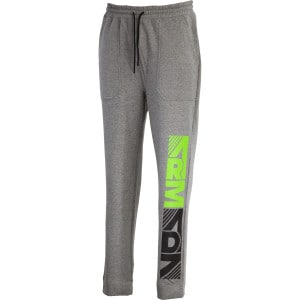 Armada Bullpen Fleece Pant - Men's


$44.95



After a "hard" (can two feet of powder ever be that hard?) day on the mountain, your priorities should be to slip on the Armada Bullpen Fleece Pant and relax like a pro. And then eat a plate of nachos. more...




---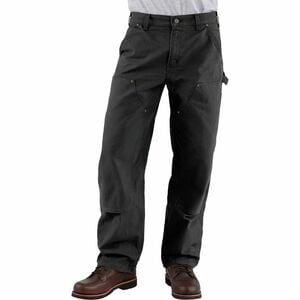 Carhartt Double-Front Washed Duck work Dungaree Pant - Men's


$44.99



Bite back at the meanest jobs with the high-rise Carhartt Men's Double Front Washed Duck Work Dungaree. A full seat and thigh and a chap-style front that accommodates knee pads make these pants a builder's prized possession. A 19-inch leg opening allows plenty of room for your work boots. Durable cotton duck fabric will take you from concrete to roof, daybreak to nightfall. Keep your most-used tools always within reach in the multiple utility pockets and reinforced hammer loop. You'll soon find more...




---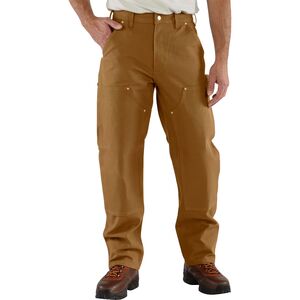 Carhartt Double-Front Work Dungaree Pant - Men's


On sale - now $35.72




- was

$44.99



The Carhartt Men's Double Front Work Dungaree has you covered when the going gets tough. This burly work pant fits at the natural waist and sports a full seat and thigh. These heavy duty Carhartts feature a chap-style front with a cleanout bottom that easily accommodates knee pads, and a generous 19-inch leg opening that welcomes work boots. Peppered with tool pockets and a hammer loop, you'll appreciate taking fewer trips to the toolbox. more...




---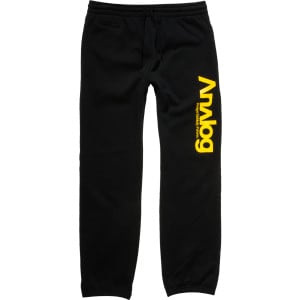 Analog Company Pant - Men's


$46.95



After a couple days killing yourself on the mountain, kick back for the evening in the Analog Company pants. These comfy fleece sweatpants give your legs a bit of rest so you can put them back through the wringer again tomorrow. more...




---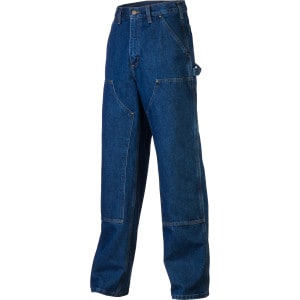 Carhartt Double-Front Logger Dungaree Denim Pant - Men's


$47.95



The Carhartt Men's Double-Front Logger Dungaree Denim Pants put an extra level of chap-style reinforced material between your work and your legs. These rugged pants sit right at your waist and hang a little longer than standard jeans for a regular, relaxed fit. more...




---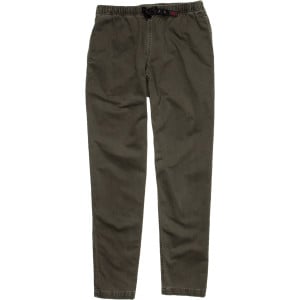 Gramicci Vintage G-Pant - Men's


$47.95



In 1982, the World's Fair landed in Knoxville, TN, and the style that the Gramicci Men's Vintage G-Pant pays homage to had just hit the world. The Vintage G style has stood the test of time because the tapered freestyle fit looks good, but also the style is functional. You get a gusseted crotch for excellent mobility, reinforced stitching for durability's sake, and the flex fit elastic waistband with adjustable nylon cinch belt to keep those stylish pants up while you climb. more...




---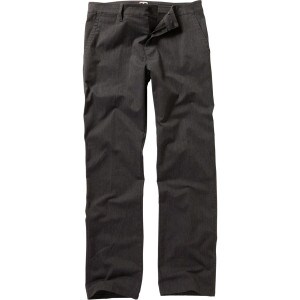 Quiksilver Union Heather 2 Pant - Men's


$54



The Quiksilver Union Heather 2 Men's Pant is made from a combo of durable polyester and soft cotton twill. That means it won't tear when you wipe out skating the bowl, and it's both soft and stretchy for added comfort and freedom of movement. more...




---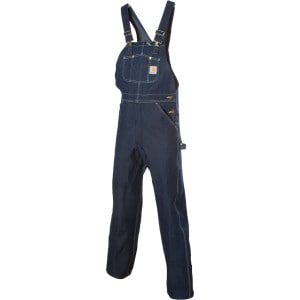 Carhartt Denim Bib Overall / Unlined - Men's


$54.95



When it's time to take care of business and no weak-willed work wear will get the job done, pull on the Carhartt Denim Bib Overall. These unlined, cotton denim pants feature a relaxed fit that can't hide the fact that they were born to work. Adjustable suspenders help you get the right fit and rise for day-in, day-out load hauling. more...




---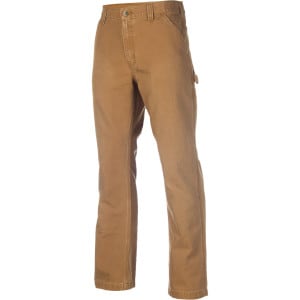 Carhartt Weathered Duck Dungaree Pant - Men's


$54.95



You work more than you play and your eye twitches when you hear the phrase 'skinny jeans'. Congratulations, you're a great candidate for the Men's Weathered Duck Dungaree Pant. Carhartt gave the heavyweight fabric of this pant a water-repellent duck coating that beads away spilled drinks or light rain on the job site. You'll have a tough time wearing holes in this pant, whether you wear them for hiking through thick woods or for building that shed you've been talking about since 2006. more...




---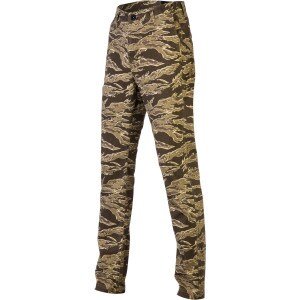 Hurley Impala Worker Pant - Men's


On sale - now $41.21




- was

$54.95



The Hurley Worker Pant is scared to get dirty and get down to business. We know you have a desk job, but it doesn't hurt to at least look tough from time to time. more...




---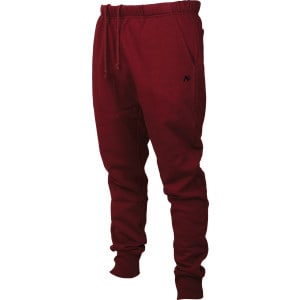 Analog Loiter Pant - Men's


$55.95



After hucking yourself into powder all day, power down your engines and relax in the Analog Men's Loiter Pant until it's time to do it all over again tomorrow. more...




---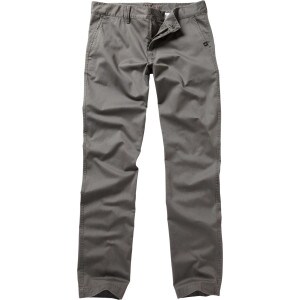 Quiksilver Dane 3 Signature Pant - Men's


On sale - now $53.55




- was

$59.5



When it starts cooling down in the evening, change out of your board shorts and into the Quiksilver Dane 3 Signature Men's Pant before heading out for the night. The slim-straight fit provides a stylish look without constricting your manhood. more...




---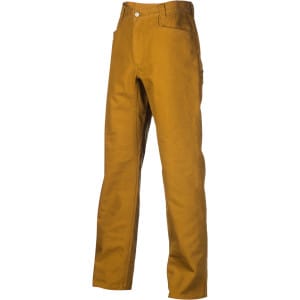 Arborwear Arbenter Pant - Men's


$59.95



There's no way you're going to fix fence, feed the pigs, and water the tomatoes while wearing a pair of pre-faded and ripped designer jeans. Set yourself up with a pair of the Arborwear Arbenter Pants, and start digging; made with durable ringspun cotton, these pants are constructed for real work. more...




---
Arborwear Original Tree Climbers' Pant - Men's


$59.95



Arborwear arborists tested the Men's Tree Climbers' Pant where it counts. A Frankenstein of rock-climbing mobility and tree-defying toughness, the O.G. Pant takes the abuse of working in the brush without causing you any pain. Originally intended for the rugged people who spend their days wrestling with tree parts, outdoor enthusiasts soon glimpsed the promise of a pant that could put up with going to hell and back every day. more...




---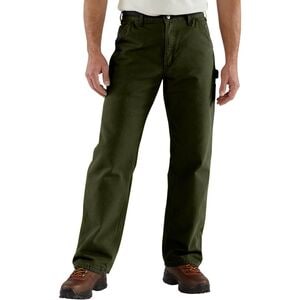 Carhartt Washed-Duck Work Dungaree - Flannel-Lined Pant - Men's


$59.95



Washed-Duck Work Dungaree - Flannel-Lined Pant - Men's more...




---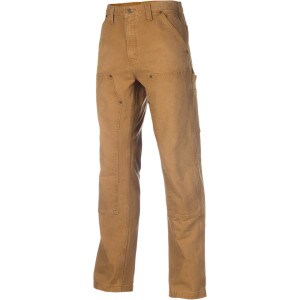 Carhartt Weathered Duck Double-Front Dungaree Pant - Men's


$59.95



You're headed outside to sling concrete or pile some wood, not to 'hit the strip' with your 'boys', right? Right. Reach for the Men's Weathered Duck Double-Front Dungaree Pant and let these tough-as-nails pants help you get the job done. Heavyweight cotton feels smooth enough on the inside, and on the outside, the double-front construction fends off the thick brush in the woods, sparks from your drill, and whatever else life throws your way. more...




---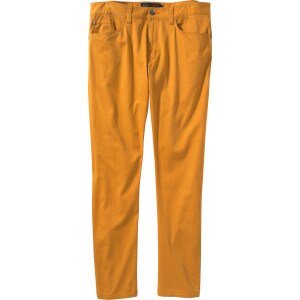 Oakley '50s Pant - Men's


$60



If you adhere to a simple-is-better policy when it comes to pants, the Oakley Men's '50s Pant is just what you're looking for. The cotton twill stands up to tough use, and the classic five-pocket design stows all your daily goodies. more...




---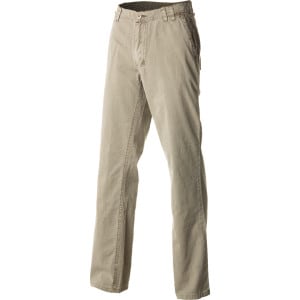 Kavu Lager Pant - Men's


On sale - now $38.97




- was

$64.95



Like a good, well-brewed beverage, the Kavu Men's Lager Pant has solid and timeless appeal. And its all-cotton tight-weave construction with burly stitching and heavy-pigment dye means the great looks will endure, which is key since they're so versatile you'll be wearing them just about everywhere. more...




---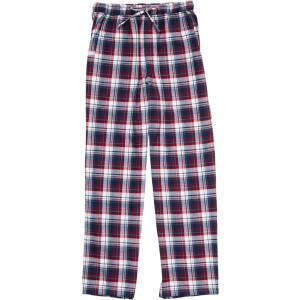 Mountain Khakis Lounge Pant - Men's


$64.95



Just imagine a comfortable pair of pants that were made for all-day lounging, and then you can understand how wonderful the Mountain Khakis Men's Lounge Pant truly is. Mountain Khakis brushed the cotton on both the pant for unbelievable comfort while you watch TV, eat greasy chips, and sip a beer before lunch, but be sure to wipe your greasy fingers on yo ur tee so you don't ruin this freaking fantastic fabric. A casual fit is ideal for napping and poking the fire at a campsite. The hand-warmer more...




---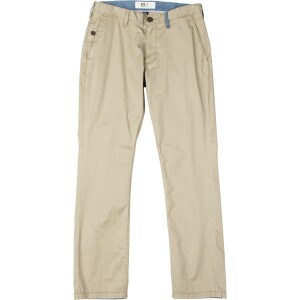 Reef Playa Pant - Men's


$65.95



On the surface, the Reef Men's Playa Pant is a mild-mannered twill chino, but look deeper and you'll find a casual pant that's perfect for impressing the boss or kicking around on the beach. Elastane gives the cotton material some flexible stretch, and chambray details add subtle style while the straight-leg fit gives this pant a look that fits in just about anywhere. Pull on the Playa and get playa'in. more...




---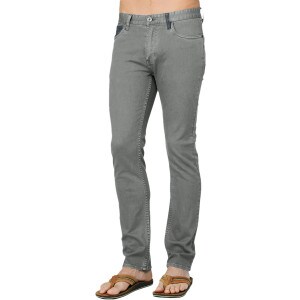 Reef Gran Olas Pant - Men's


$67.95



Gran Olas Pant - Men's more...




---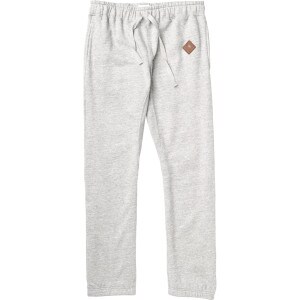 Burton Decade Sweat Pant - Men's


$68.95



After a long day at the mountain, kick off your boots and slip into the Burton Men's Decade Pant for a relaxing evening of beer drinking and watching shred flicks. Cotton blend fleece keeps you comfy and cozy while you wait for tomorrow to come so you can do it all over again. more...




---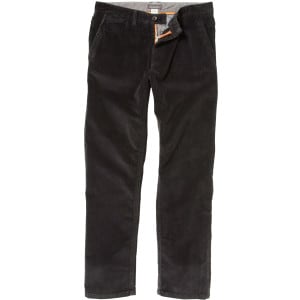 Quiksilver Waterman Rocky Point 2 Pant - Men's


$69.5



Slide into the Quiksilver Rocky Point Pant for classy casual style without selling out to the man. Once your sentencing is over, you'll be psyched that you chose to wear the comfortable Rocky Point Pant. Those concrete cells can be really uncomfortable. more...




---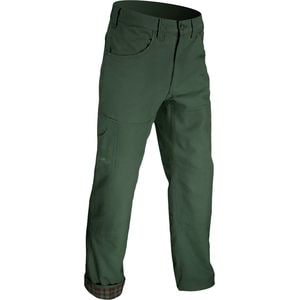 Arborwear Flannel-Lined Orignals Pant - Men's


$69.95



The Arborwear Men's Flannel-Lined Originals Pants are like a momma bear: sweet and soft one moment, and unrelentingly tough the next. Watch a momma grizzle snuggle her cubs and you'll have maternal urges too. Try to act on that feeling and watch momma bear test the range of motion in the gusseted crotch. Expect the same level of dedication and protection from your pants. more...




---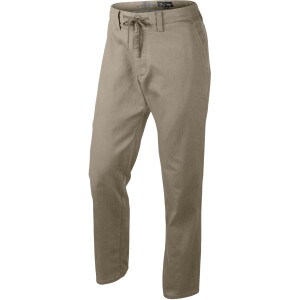 Nike P-Rod Hawthorne Dri-Fit Stretch Chino Pant - Men's


On sale - now $53.96




- was

$71.95



P-Rod put his name on the Nike P-Rod Hawthorne Dri-Fit Stretch Chino Pant for its super-clean style and performance Dri-Fit material. We're not saying you will be able to bag contests with huge prize purses or even be able skate at all for that matter--but we can say you will look good. Dri-Fit stretch twill fabric is flexible for freedom of movement and wicks moisture so you stay cool as a cucumber while everyone else is sweating through their jeans. A regular fit provides enough room to skate more...




---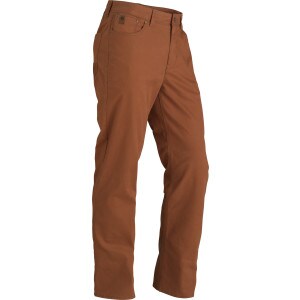 Marmot Watson Pant - Men's


$74.95



The Marmot Men's Watson Pant won't sniff out mystery-solving clues, but this soft-feeling pant will stay by your side while you figure out where you could have possibly left your wallet. Midweight textured Bedford cord fabric is garment washed to feel soft against your skin, whether or not you're sporting your favorite pink and purple heart boxers. Built-in sun protection saves your legs from damaging UV rays when you're hiking across treeless landscapes or scouring the city for the perfect bagu more...




---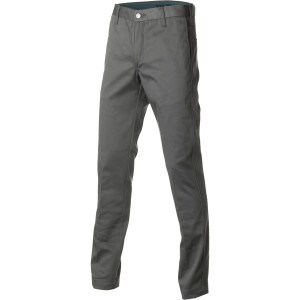 Levi's 511 Sta-Prest Trouser Pant - Men's


On sale - now $66.26




- was

$77.95



A throwback to the Sta-Prest pants that British punks adopted into their uniform in the late '60s, the Levi's 511 Sta-Prest Trouser Pant is just as slick a half-century later. The crisp permanent front crease adds some working-man class, and the smooth cotton poly blend keeps comfort at a premium. more...




---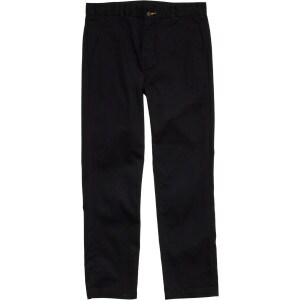 Levi's Work SBC Pants - Men's


$77.95



You have to go to work since you blew your trust fund living in a Vegas penthouse for six months, so don your Levi's Work SBC Pants. The classic look and clean fit give you the office-ready look your boss requires, but the abrasion-resistant fabric means you can skate the back lot on your lunch break without worrying about your pants getting shredded. more...




---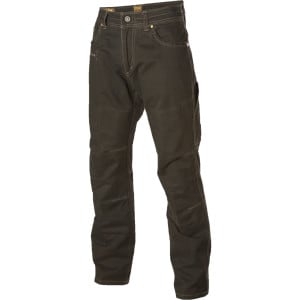 KUHL Rebel Runner Pant - Men's


$78.95



Your favorite worn-in pants will be jealous when your new Kuhl Rebel Runner Pants arrive. Rebel Runners have a vintage patina, complete with a soft, broken-in feel. ample pocket space lets you bring your valuables on your next adventure, and scuff-resistant reinforcements throughout ensure years of faithful service. more...




---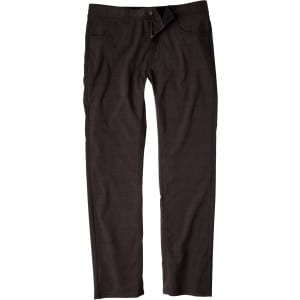 prAna Ivan Pant - Men's


On sale - now $59.21




- was

$78.95



A flexible polyester, rayon blend gives the Prana Ivan pant a lightweight feel that is easy move in and that looks great from the office to the weekend. A trimmed leg shape gives this new version of the Ivan pant a slim look without making them feel tight in your seat or your waist. Plus the fabric's subtle plaid pattern give this ultra-comfortable pant a dressed-up look that will keep you looking sharp for your less-casual endeavors like work meetings and dates. more...




---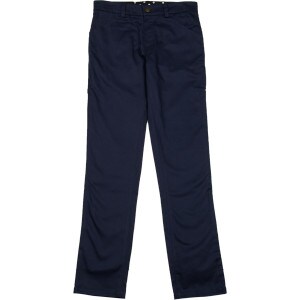 Arbor Harlem Pant - Men's


$79.95



If you've worn your favorite jeans to the point that holes have started to form in inappropriate places, it's probably time to get another pair of pants. The Arbor Men's Harlem Pant provides the comfort of a jean while its clean, chino pant style classes you up a notch. The pant is made of organic cotton with a hint of elastane that adds a little stretch for a comfortable fit. Its slim cut will help you fly with all the hipsters, but is still roomy enough for you to meander around town in full c more...




---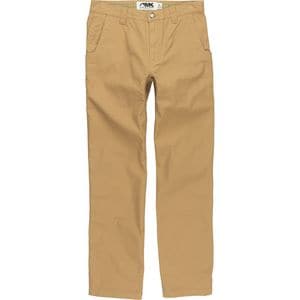 Mountain Khakis Original Mountain Pant - Men's


$79.95



Mountain Khakis makes pants that withstand tough trails and time-consuming commutes. The Men's Original Mountain Pant's 100% cotton canvas is woven from two-ply threads for strength and suppleness. All fabric is pre-washed and shrunk before sewing for a broken-in feel right off the rack. Triple-stitched seams and heavy-duty bar tacks hold everything together and are complemented by a brass zipper and riveted metal button. Cut with a gusseted crotch, these pants are ready for a life on rocks, tra more...




---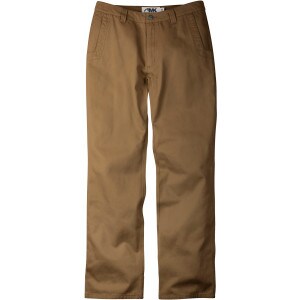 Mountain Khakis Teton Twill Pant - Broadway Fit - Men's


$79.95



When was the last time you drank scotch on the top of a mountain while riding a bear? We're not saying Mountain Hardwear's Teton Twill Pants for Men will achieve this goal for you, but they sure can't hurt. A lightweight cotton fabric composes action-ready pant. A total of five pockets will ensure you always have room for a flask, knife, mustache comb, bull whip, and other manly stuff. A diamond-shaped action gusset and shaped waistband provide you with ultimate mobility when conquering bears or more...




---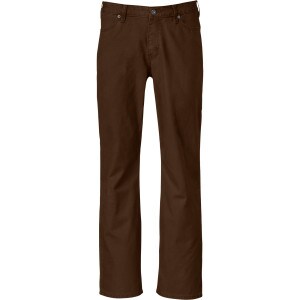 The North Face Buckland Pant - Men's


On sale - now $63.96




- was

$79.95



Whether you're chopping wood, playing football, or kicking it in front of a bonfire, The North Face Men's Buckland Pant will keep you covered in its soft and breathable yet super-tough and smart comfort. This heavyweight, all-cotton pant gets a silky finish with a sand, enzyme, and resin wash, and it's held together with triple-needle construction and bomber metal rivets. Reinforcement at the inseam, kickpatches at the hems, and a shank closure let you get rough without falling apart. This is on more...




---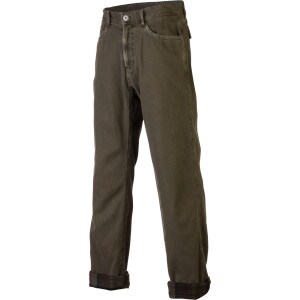 Gramicci Flannel Lined Mt. Hood Pant - Men's


$84.95



Life can be demanding, from chopping wood for the bonfire party to wrestling in the autumn leaves with your kids or nephews (OK, it's not soooo bad), so get a pant that's up the challenge. The Gramicci Flannel Lined Mt. Hood Men's Pant excels at recreation as much as it does at durability. The cotton canvas is rugged and abrasion-resistant, so give it your all while maintaining mobility -- you'll have Gramicci's Action Comfort Fit to thank. And when you step away from the bonfire for a second, a more...




---
Marmot Hatteras Pant - Men's


$84.95



You're squirming in your seat at work or school, just waiting for it to end so you can go on a short hike up your favorite trail for some peace and relaxation. It's a good thing you're already wearing the Marmot Men's Hatteras Pants. The style is appropriate for work and school, and the abrasion-resistant nylon can handle the demands of the trail. Then head to the bar for an entertaining night of drinks and pool with friends because these pants are casual enough for that, too. more...




---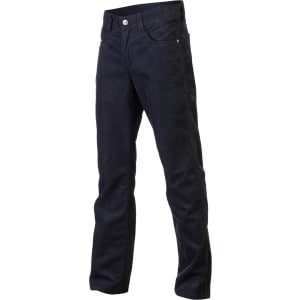 Horny Toad Clayton Pant - Men's


$87.95



It used to be that corduroy always felt stiff, and the more that you washed it, the stiffer it got. Yet, Horny Toad's Clayton Pants are so comfortable that you'll want a second pair to wear them everyday. Rather than use 100% cotton, Horny Toad chose to sew its pants from a blend of cotton, polyester, and spandex. Not only does this increase the durability of the fabric, but the pants now hold their shape without stiffening after being washed. The Claytons have been cross-dyed for visual depth, more...




---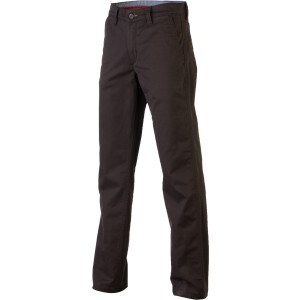 Horny Toad Highroad Pant - Men's


$87.95



These days it would be tough to take the high road without a little environmental consciousness. The Horny Toad Highroad Pant has you covered with recycled and organic materials throughout. Horny Toad conscientiously constructed the Highroad pant from organic cotton for its soft hand. However, wanting to boost its durability and fit, it blended polyester and a touch of spandex to the mix. An added benefit is a quicker dry time for when the road gets a little wet. The finish is "peached," or in o more...




---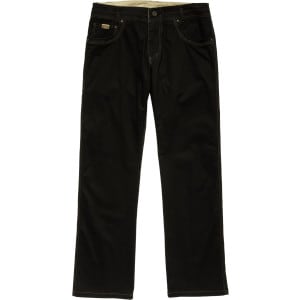 KUHL D'Lux Pant - Men's


$88.95



When referring to the Kuhl Men's D'Lux Pant, the word deluxe is right-on. The super soft Wundura cotton fabric takes comfort to another level while the gusseted crotch and generous fabric stretch provide freedom of movement to match. more...




---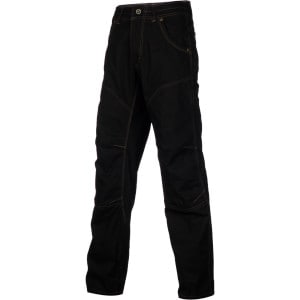 KUHL Law Pant - Men's


$88.95



Deep-woods bushwhacking takes a certain amount of patience and a good sturdy pant like the cotton canvas KUHL Law Pant. And despite the durability of the heavyweight canvas, this pant remains super soft and mobile thanks to its Rhino technology. more...




---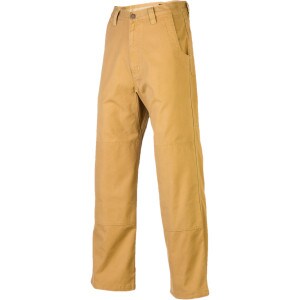 Mountain Khakis Alpine Utility Pant - Men's


$89.95



Two-ply threads, triple-stitched seams, and heavy-duty bar tacks create the barrier against dirt and debris that Mountain Khakis calls the Men's Alpine Utility Pant. With double-layer reinforcements at the knees and seat, the Alpine Utility Pant is as valuable to the working man's wardrobe as a suit is to an executive. Nothing you wear will provide the same quality comfort and no one will underestimate the choices you make with a chainsaw or a hammer. more...




---
Mountain Khakis Original Mountain Pant - Flannel-Lined - Men's


$94.95



The Mountain Khakis Men's Original Mountain Pant doesn't fall in the the same class as other rugged work pants. Any guy from the casual skier, die-hard camper, contractor, or midwest rancher will appreciate the soft comfort and warmth of flannel lining. Mountain Khakis makes it possible for you to keep up the hard work and enjoy winter whether you're working or surviving the cold nights of a mountain town after skiing. more...




---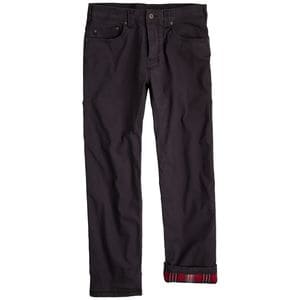 prAna Bronson Lined Pant - Men's


On sale - now $75.96




- was

$94.95



After a day of hard work, shower up, put on the Prana Men's Bronson Lined Pant, and start a fire in your backyard chiminea. This standard-fit pant features stretch canvas fabric with a peached finish and flannel lining for superb comfort and warmth. Triple needle stitching supplies solid durability while a full inseam gusset ensures plenty of comfortable, unrestricted movement. Plus, there's plenty of room to house your wallet and cell in its five pockets. more...




---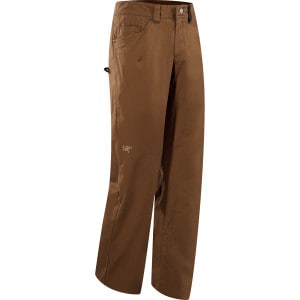 Arc'teryx Spotter Pant - Men's


$98.95



The Arc'teryx Men's Spotter Pant is a functional hybrid of the classic canvas work pant and a durable pair of climbing duds. With double-stitched seams, articulated knees, and a gusseted crotch, the Spotter works for everything from working on the cabin to wrestling a granite boulder. more...




---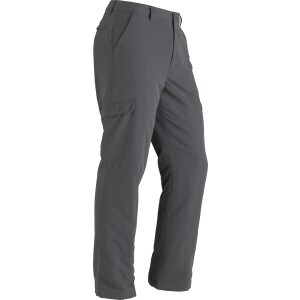 Marmot Ridgewood Insulated Pant - Men's


$99.95



You call Stanley, Idaho home, and it seems like 11 months out of the year the temperatures don't reach freezing. That might be a tad dramatic, but for cold-weather commuting, the Marmot Men's Ridgewood Insulated Pant is a casual pant that discretely hides leg-loving insulation. Now you can go to work or walk the dog without looking like you're wearing a down comforter. This khaki-styled pant is crafted DWR-treated nylon to repel cold spits of snow or rain while you walk with a purpose towards su more...




---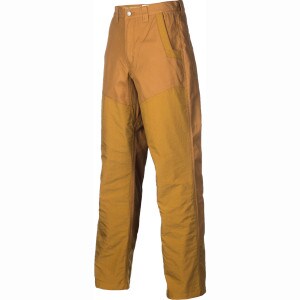 Mountain Khakis Original Field Pant - Men's


$99.95



Expansive forests in mid summer can be a rough place to navigate, but the super-tough, triple-stitched Mountain Khakis Original Field Pant aids your hiking, trail-building, or all-out wandering. The top of the pant features soft and sturdy cotton canvas while the lower legs feature reinforced nylon chaps and a DWR-coating to keep you dry as you slip through the dew-soaked underbrush. Regular fit and diamond gusset encourage easy mobility through the roughest terrain you'll encounter in the field more...