---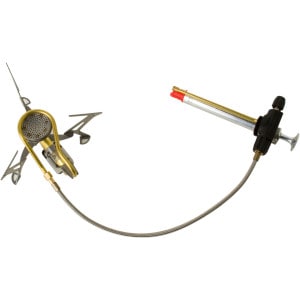 Primus Express Lander Liquid Fuel Stove


On sale - now $85.6




- was

$107



Even though the Primus Express Lander Liquid Fuel Stove itself looks like something NASA engineers would try to land on Mars' surface, its lightweight construction and intelligent design make it a perfect landing zone for your backcountry cook pot. more...




---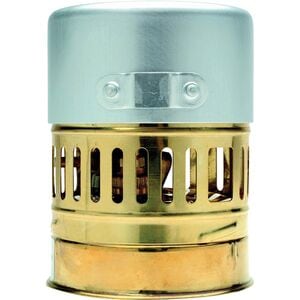 Optimus Svea Stove


$119.95



Thanks to its compact construction and reliable performance at altitude, The Optimus Svea Stove has been an integral part of the light-and-fast climber's kit for decades. With few working parts, an integrated cleaning needle, and an attached adjustment key, the Svea keeps things simple and gets the job done in any weather conditions. The lightweight lid doubles as a small cooking pot, and the compact brass construction is ideal for ultralight backpacking, high-altitude climbs, and limited-space more...




---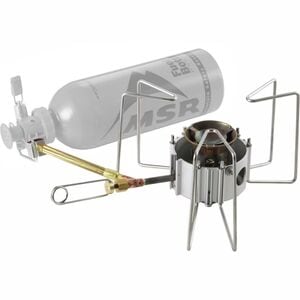 MSR DragonFly Stove


$139.95



Simmer a temperamental sauce over a small flame or quickly melt snow over the torch-like setting on MSR's DragonFly Stove. This compact, liquid-fuel stove covers all your camping stove needs. MSR's dual-valve design provides a wide range of flame control. The DragonFly Stove supports larger pots or frying pans for any gourmet cooking you attempt on car-camping trips or overnight backpacking adventures. The DragonFly Stove runs on a variety of fuels, as well, which enables you to slay the hunger more...




---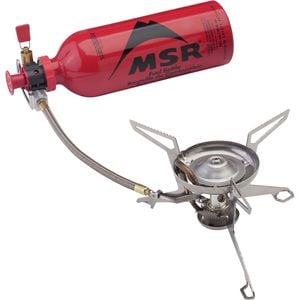 MSR Whisperlite Universal Stove


$139.95



As MSR's best-selling hybrid-fuel stove, the Whisperlite Universal allows you to use either liquid fuel or canister fuel so you can burn just about anything, anywhere. Lightweight aluminum and carefully engineered stainless steel maximize trail-friendly durability without adding unnecessary weight. Fold this stove down to its most compact configuration, slide it in your bag, hop a plane, and, when you arrive, fire up a meal with anything from white gas to unleaded gasoline. more...




---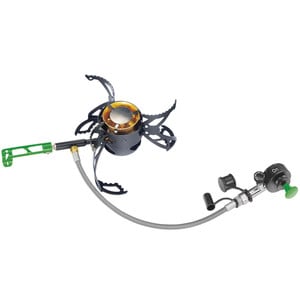 Optimus Nova Stove


On sale - now $119.96




- was

$149.95



The lightweight, compact, dependable Optimus Nova Stove takes on the harshest conditions from arctic travel to high-altitude mountaineering. It runs on white gas, Optimus arctic fuel, kerosene, diesel, and jet fuel, which is why it has become a popular choice for expedition travel where fuel may be limited. The Nova Stove's quick-priming gets a roaring flame going quickly, and the adjustable heat lets you simmer as well as boil. This burly white gas expedition stove weighs only 15 ounces and pac more...




---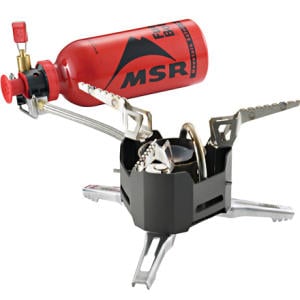 MSR XGK EX Multi-Fuel Stove


$159.95



MSR's XGK EX Camp Stove boils water quickly in extreme environments, and runs off different fuel types for your international travels. The XGK EX Stove's new flexible fuel line allows this stove to fit in a 1. 5L MSR pot so you can fit more into your pack, and retractable legs and pot supports provide stability while you're cooking. MSR's high-output multi-fuel burner uses white gas, kerosene, and diesel. more...




---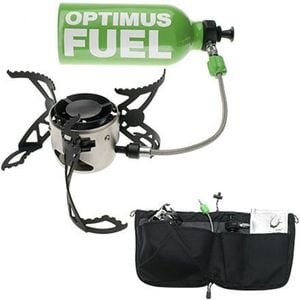 Optimus Nova Plus Stove


$159.95



The Optimus Nova Plus Stove includes all the amazing high-altitude and cold-weather performance of the regular Nova stove with an additional Powerline hose for easier use. This hose includes a quick disconnect from the pump for faster brew sessions, and puts the flame control further from the burner to keep your hands singe free. The Nova Plus Stove burns on white gas, Optimus arctic fuel, kerosene, diesel, and jet fuel because you never know what type of fuel your expedition may get stuck with. more...




---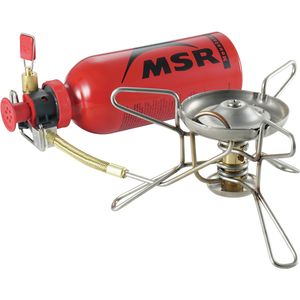 MSR WhisperLite Stove


$89.95



The trusted leader in backpacking stoves for over 15 years, the MSR WhisperLite Stove sets a tough standard with its simple design. Simple means easy to use, easy to pack, easy to clean, and easy to maintain. For minimalist backpackers, this 14-ounce stove is extremely compact, fitting nicely into a 1. 5-liter MSR pot. Bring this durable stainless steel and brass stove on all your camping adventures, year after year. MSR's Shaker Jet Technology lets you clean the WhisperLite with a simple shake. more...




---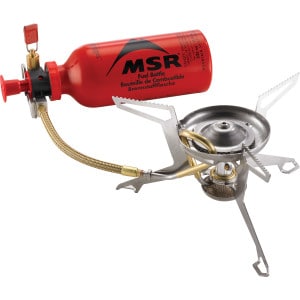 MSR WhisperLite International Multi-Fuel Stove


$99.95



Globetrotting adventurers need a versatile, lightweight stove like the MSR WhisperLite International Multi-Fuel Stove. From white gas to unleaded gasoline, this stove burns it all so you can have a hot meal regardless of the fuel on hand. Shaker Jet technology makes cleaning easy, and a large-diameter fuel line keeps the stove burning hot in case poor-quality fuel is your only option. MSR designed this stove with compact, folding pot supports so you can slide the whole kit into your backpacking more...