---
Houdini Airborn Tight - Women's


On sale - now $43.73




- was

$124.95



Take your love for winter sports and mountain living to new heights with the Houdini Women's Airborn Tight. Layer this warm garment under your ski shell for a bit of light insulation that will keep you warm without causing you to overheat. more...




---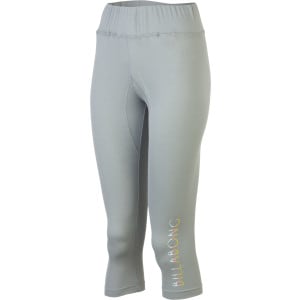 Billabong First Love Lightweight Bottom - Women's


$29.95



In the Billabong Women's First Love Lightweight Bottom, you're feelings for winter will only grow more amorous. Lightweight mesh gives your skin butterfly kisses of softness. The antimicrobial treatment makes sweaty legs a thing of the past and prevent this lightweight pant from sporting heavyweight stink. The thick waistband means your drawers won't droop whether you're sitting on the lift or shredding fresh pow. more...




---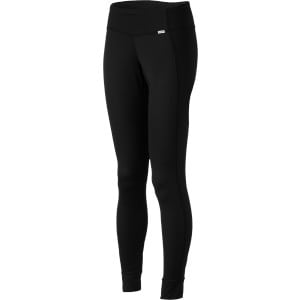 Patagonia Capilene 1 Silkweight Stretch Bottom - Women's


$35



Your skin works hard. The Patagonia Women's Capilene 1 Silkweight Stretch Bottoms work harder. The Capilene 1's quick-wicking polyester fabric deals with sweat and speeds up evaporation to help your body regulate your temperature. This baselayer is treated with Polygiene permanent odor control so you can wear it for a few runs or ski tours between washings. This baselayer's slim fit works well for late-fall runs and makes it easy to layer ski shells overtop for warmer winter days or quick dawn p more...




---
Burton Lightweight Pant - Women's


$39.95



Sometimes the lightweights, who should be the underdogs, win the drinking contest. The Burton Lightweight pants are one such beast. They'll soak up its weight in moisture as you rack up the vertical feet. They're constructed from the Dryride Ultrawick fabric, which makes these a base layer that'll fit neatly beneath your board pants. And because of this, they'll also effectively wick moisture away from your skin and minimize chafing from your outer-layer. An anti-microbial treatment means that n more...




---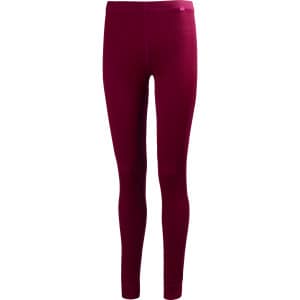 Helly Hansen Dry Pant - Women's


On sale - now $23.97




- was

$39.95



Next time you hike a ridge for telemark turns, pull on your Helly Hansen Women's Pant to stay dry. These base-layer bottoms dry quickly and wick perspiration, so you stay comfortable no matter how hard you work or play. Since they're also antimicrobial, these pants won't stink after a day in the backcountry. more...




---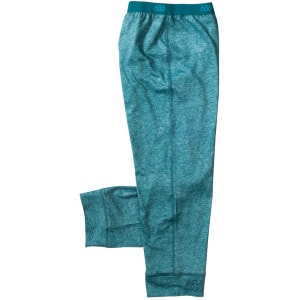 686 Heather Base Capri Bottom - Women's


$45



686 Women's Heather Base Capri Bottom has everything you want in a baselayer. TopTech jersey is 686's heaviest baselayer material combining the awesome wicking properties of polyester with the amazing stretch and comfort of Lycra. Doing laundry is overrated; antimicrobial coating hinders bacteria growth preventing odor and pushing laundry day back. UPF 30+ protection has you covered while getting an afternoon jog in or just hanging out between runs. The capri cut ends mid-calf, so no more annoyi more...




---
Patagonia Capilene 2 Lightweight Bottom - Women's


$49



When it's time to charge the mountain, make sure you're wearing Patagonia's fastest-drying baselayer, the Women's Capilene 2 Lightweight Bottom. This slim-fit moisture-wicking bottom is ideal for spring skiing, hikes in moderate temps, or under a pair of shorts for an early-morning run. The open knit promotes airflow and ventilation and moves with you when you work hard. Keep charging in comfort, because this baselayer has a gusseted crotch for unimpeded mobility and an elastic waistband that's more...




---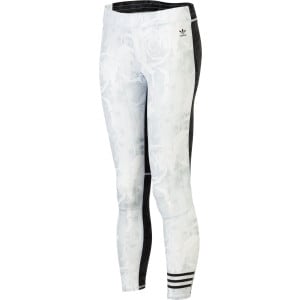 adidas Rose Camo Layering Pant - Women's


$49.95



Rose Camo Layering Pant - Women's more...




---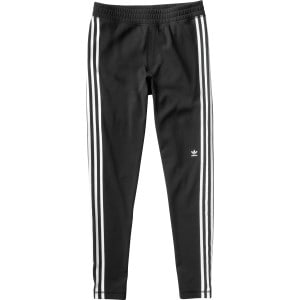 adidas Burrow Pant - Women's


$54.95



Burrow Pant - Women's more...




---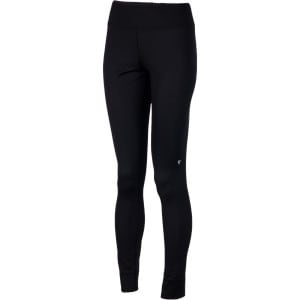 Stoic Breathe 150 Bottom - Women's


On sale - now $26.55




- was

$59



Run, hike, or ski while wearing the Stoic Women's Breathe 150 Bottom and experience a new level of blissful comfort when you're out in the cold. Fall, winter, or spring, this lightweight bottom provides light warmth and moisture control, and thanks to the flat seam construction and smooth material you'll hardly feel it against your skin. This is performance layering at its finest. more...




---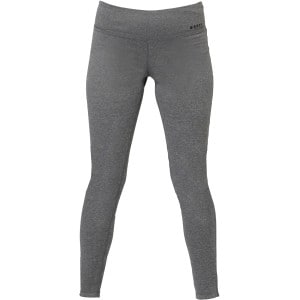 Roxy Torah Bright Moonlit 1st Layer Bottom - Women's


$59.95



Since you're essentially wearing two pairs of pants when you're layering up for the mountain, it's nice to have a baselayer bottom that's as low-profile and comfortable around your waist as possible. The Roxy Women's Torah Bright Moonlit 1st Layer Bottom features a wide, yoga-style waistband that is both very comfortable and easy to layer under your snow pants. This technical layering piece was designed in collaboration with pro snowboarder and Olympic gold medalist, Torah Bright, so you can res more...




---
Ibex Woolies 150 Low-Rise Bottom - Women's


$64.95



Ibex built its Women's Woolies 150 Low-Rise Bottom to eliminate bulk at the waist for even more comfort than conventional baselayers. Some of the finest merino wool around comes from New Zealand for incredibly soft comfort at the ski resort. It regulates your lower body's temperature so you're neither uncomfortably warm nor freezing cold. The fabric is also naturally antimicrobial, making this an excellent piece to take with you on ski trips where you won't have a washer. The wide cuffs keep the more...




---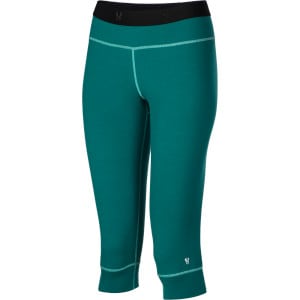 Stoic Merino Bottom - 3/4-Length - Women's


On sale - now $44.85




- was

$69



If you spend as much time in ski boots as street shoes, you can appreciate the shortened Stoic Women's Merino 3/4-Length Bottom. Primarily made of odor-controlling, highly breathable natural merino wool, Stoic added spandex to promote comfort and mobility during high-octane activity. The Y-Elastic stitch technique makes a smooth, extremely comfortable seam at the waist and flat-stitch seams reduce rubbing. more...




---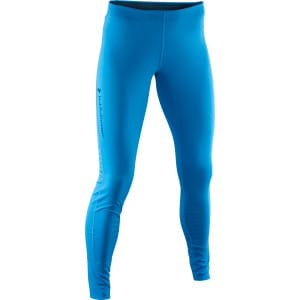 Peak Performance Light Long John Bottom - Women's


On sale - now $27.98




- was

$69.95



Slide on the oh-so-comfy Peak Performance Women's Light Long John Bottom when you get ready for a day filled with skiing, touring, or mountaineering. Made with a lightweight blend of polyester and wool, the Light Long keeps you comfortable and dry while you bootpack up a steep couloir or tackle a difficult ice climbing maneuver. more...




---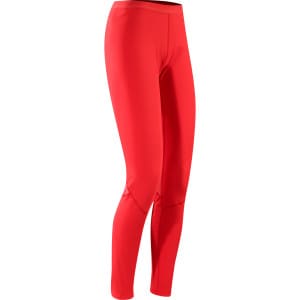 Arc'teryx Phase AR Bottom - Women's


$74.95



Slip on the Arc'teryx Women's Phase AR Bottoms and get out on the trails. Whether you're wearing it under a softshell pant on the skintrack or insulated pants on a wind-whipped in-bounds slope, the Phase AR pant's smart combination of fabrics, wicking and quick-drying capabilities, and smooth, low-bulk fit keeps you warm, comfortable, and firing on all cylinders. more...




---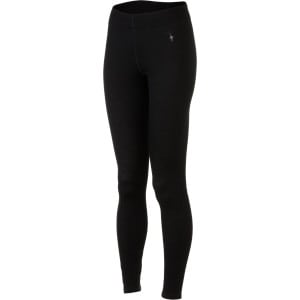 SmartWool Microweight 150 Bottom - Women's


On sale - now $52.47




- was

$74.95



The SmartWool Women's Microweight Bottom takes care of you from the moment you put it on until you take it off. Flatlock seams and an elastic waistband are comfortable as soon as you slide into the Microweight Bottom. Super-soft merino wool wicks moisture and breathes well to keep you dry and comfortable for your entire workout. You won't have to go slinking home right after your workout, either, thanks to merino's odor-fighting properties. more...




---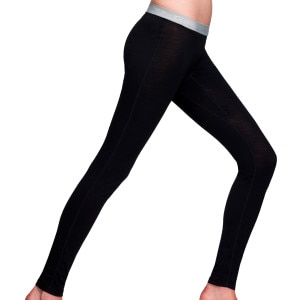 Icebreaker Sprite Legging - Women's


$74.99



Icebreaker made its Women's Sprite Legging from ultralight merino wool to regulate your body temperature, provide leg warmth, and naturally block odor. There's a soft elastic waistband, a crotch gusset for freedom of movement, and flatlock stitching to prevent chafing and rubbing. Slide these leggings on under running and ski shells in early winter or under skirts, dresses, or even your jeans on cold midwinter days. more...




---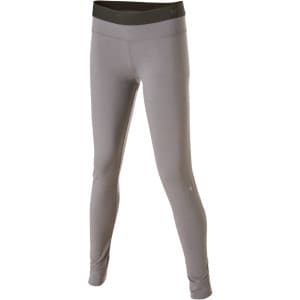 Stoic Merino 200 Bottom - Women's


$75



If spring hasn't quite set in, you'll appreciate the breathability and warmth that comes from the extremely lightweight Stoic Women's Merino Full-Length Bottom. Not only warm, the natural merino wool fibers also resist odor and evaporate moisture as you sweat. The Y-Elastic stitch technique makes a smooth, extremely comfortable seam at the waist, which means less discomfort when you wear a pack more...




---
Stoic Alpine Merino 150 Bottom - Women's


$79



Your legs deserve a little slice of heavenly warmth during the winter, so reach for the Stoic Women's Alpine Merino 150 Bottom before you head out into the chill. This next-to-skin layer feels smooth and comfortable against you skin, breathes away excess moisture, and provides light insulation. Wear this bottom for winter camping, skiing, or snowboarding, and you'll wonder how you wore cotton or all-synthetic layers in the past. more...




---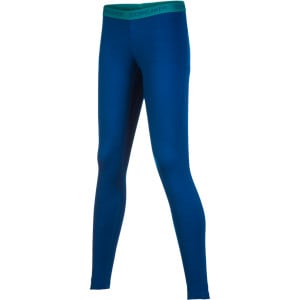 Icebreaker BodyFit 200 Legging - Women's


$79.99



Equipped with warm breathable merino wool, the Icebreaker Women's BodyFit 200 Legging fits like a dream beneath your hiking or snow shell pants. Icebreaker designed these lightweight BodyFit200 leggings for active outdoor pursuits such as skiing and cool-weather hiking--but don't let that stop you from pulling on these comfy, soft long johns when you crawl into your sleeping bag on a cool night in the backcountry. more...




---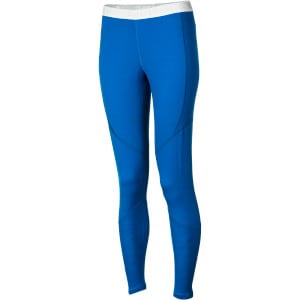 SmartWool Lightweight Bottom - Women's


On sale - now $50.97




- was

$84.95



For maximum comfort, wear the SmartWool Women's Lightweight Bottom on its own or under another layer during all your cool- and cold-weather aerobic activities. SmartWool's porous natural fibers move moisture in vapor form, creating a dry layer of air around your body that encourages evaporative cooling, so you stay drier and more comfortable throughout your entire workout. This naturally anti-microbial form-fitting pant features chafe-reducing flatlock seams, a gusseted crotch, and slightly elas more...




---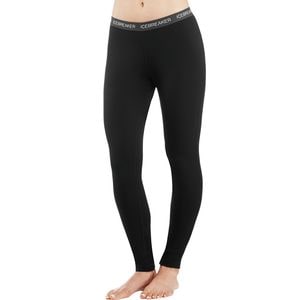 Icebreaker BodyFit 200 Oasis Leggings - Women's


$89.99



BodyFit 200 Oasis Leggings - Women's more...




---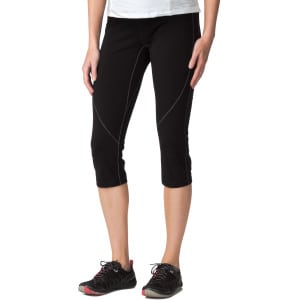 Icebreaker Pace 200 Legless Bottom - Women's


$89.99



If you want to prevent an overly tight squeeze into your boots when you're powering out on the snow or ice, the 3/4 length of the Icebreaker Women's Pace 200 Legless Bottom gives your lower legs a little more room. Like all of Icebreaker's baselayer bottoms, soft merino wool naturally breathes and regulates your temperature so you stay comfortable when working up a sweat. A little bit of stretchy Lycra, a brushed elastic waist band and gusset allow you to move with ease. Contrast stitching in sp more...




---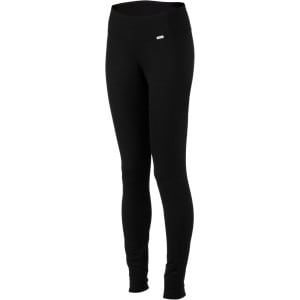 Patagonia Merino 2 Lightweight Bottom - Women's


$90



The Patagonia Women's Merino 2 Lightweight Bottom adds an extra layer of warmth underneath hiking or ski shells whether you're spending a week backpacking in Yosemite in late fall or heading up to the resort in early winter. The merino wool resists sharp-smelling odors so you can wear this for a few days before it needs a wash, and the durable polyester keeps you dry on warmer days while you hike. more...




---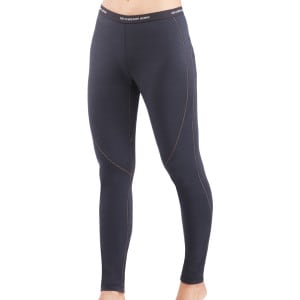 Icebreaker Pace 200 Leggings - Women's


$99.99



Designed for high-intensity activities in cool weather, the Icebreaker Women's Pace 200 Leggings keep you warm and comfortable when you're working up a sweat. Soft, breathable merino wool wraps your legs and moves sweat away while air pockets in the wool fibers keep warm air in for insulation. A gusset and a little Lycra stretch enable full mobility while flatlock seams prevent chafing. Sporty contrast stitching adds style if you wear these as a outer layer, though they also work great layered u more...