Accessories to Protect the Extremities

- Head, Fingers and Toes (not forgetting ankles, wrists and neck)
The extremities can get very cold very quickly. Fingers and toes have a high surface area compared to their volume - this means they lose heat easily and generate and retain heat poorly. Particular attention should be paid to keeping them warm.

The head can lose up to 20% of the body's heat, in cold weather, the quickest and simplest thing that can be done to warm up is to put on a hat, particularly convenient and useful when taking a rest break after some exertion.

In extremis for the sake of survival, if the body is losing so much heat that it may be in danger, blood flow to those parts losing the most heat and that are "expendable" may be shut down to a trickle (this will not happen to your head however!). This could result in frostnip, frostbite and ultimately the loss of that body part, fingers and toes are in the most danger.


Hands


In very cold conditions 2 or 3 pairs of gloves or mittens according to the conditions and activity. The layer principle can also apply to the hands. A light first layer, then an insulating layer and/or a weatherproof outer layer depending on use. Usually starting with lightweight gloves (in case you have to do something "fiddly", thin gloves are easier than mittens and infinitely preferable to bare fingers) then one or two pairs of mittens. The outer pair should be wind proof while water-resistance is always very useful when in and around small boats.

Ski-type gloves are good as they are warm and water resistant with it. A thin pair of glove liners as well as a warmer pair means that you'll be able to take photographs without taking them off. Fingerless gloves or ones with a flap so that you can push fingers through without taking them off are hopeless in my experience, don't bother unless you've used them before and know that you like them.

In extreme cold weather mittens are much warmer than gloves, though by the time you have a couple of bulky pairs on to make your fingers lovely and toasty, your dexterity falls dramatically, so it depends on what you're doing. Skiing or skidooing for instance and mittens will be fine, if you are taking photographs you'll find things more difficult.

Buy: Men's Ski Gloves Women's Ski Gloves Men's Mittens Women's Mittens Glove Liners

Head

When your feet are cold, cover your head." - Inuit saying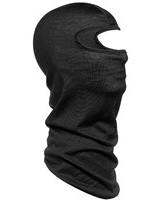 You can lose about 20% of your body heat through your head, the quickest way of warming up your whole body is to put on a hat of some kind and having an extra hat in your pocket is always a good idea in cold conditions so that you can put it on when you stop walking/climbing to maintain your temperature even though your exertions are less. In cold conditions you will have an outer shell layer that has a hood whether it is insulated or not, your hat/s should add flexibility so you have a variety of insulation levels according to your activity or lack thereof.
Your hat should be able to cover your ears which can very quickly become painfully cold in Antarctica's biting wind. This can be a beanie type hat that you can pull down over your ears, or it can be one with ear-flaps that can be pulled or rolled down when needed. My preference is for a fleece hat in wind-stopper fabric with fold down ear-flaps like the one to the right, small enough to easily stuff in a pocket with warmth far better than you'd expect for the size. Balaclavas can be good too, they roll up to look like a normal hat, but can be pulled down and then put your hood up over them too when it gets colder.

While your hood will be wind-proof, you don't necessarily want to have it up all the time, a wind-proof hat can be far more convenient and give better visibility and freedom of movement, saving your hood until it is really necessary.

Hats are probably the most personalized piece of cold weather kit you can get with lots of fancy colors and designs, be careful not to get carried away by form over function, those cute dangly pom-poms can get mighty irritating when the wind keeps whipping them against your face. While on the subject of pom-poms, the ones on top of the hat can make it impossible for your hood to fit snugly which means there's a large air gap resulting in less insulation.

Hats - Buy: Men's Women's Balaclavas

Feet

One or two pairs of thick warm socks,

wool loop stitch (like toweling - but wool) or similar, a small amount of a synthetic material such as nylon aids durability and some stretchy material gives a snug fit.

The layering principle also applies here with more than one pair of thin socks being warmer than a single thick pair. Don't be tempted to cram too many socks on so that your boots are tight. Air is the insulator and squashing it all out means you won't be as warm. A bit of trial and error to see what works for you, I'd start with a thin pair as undersocks and then a thick pair on top and see how it goes.

Socks - Buy: Men and Women's

Ordinary plastic or leather hiking boots cannot be worn when it is very cold and boots with names such as Bunny Boots, or Mukluks are worn. These have soft insulated uppers, thick plastic soles and thick insoles to prevent heat loss to the snow and ice for really cold conditions. They are great at keeping you warm, but not so great for walking over very rugged terrain or climbing.

For use in and around boats in the Antarctic summer, the modern take on rubber wellington style boots are ideal with a close fitting and insulated neoprene upper. They are much better for walking in traditional wellies and are increasingly used by tourists and guides. They are waterproof up to the top so you don't have to worry when getting in or out of the zodiac a and can be comfortable in them all day.

Boots - More on cold weather boots

Thermal insoles - to stop the heat leaking away downwards

In-between Bits
When the body is insulated including extremities, the next most vulnerable regions become those that don't normally lose heat relative to the rest of the body and so are usually neglected. Wrists, ankles and the neck region can soon become very cold and uncomfortable. They can lose a lot of heat if not wrapped up as they pass the blood between other well insulated areas.

The answer is:
A scarf or insulated "neck gaiter" of some kind to insulate the neck, also to keep warm air from "pumping" out of the body region, and stop wind-driven snow from getting into the clothing where it could melt and become very uncomfortable.

Boots that cover the ankles at least.

Mittens with long wrist cuffs, preferably reaching about half way up the forearm for the coldest conditions
Buy: Men's Mittens Women's Mittens
Eyes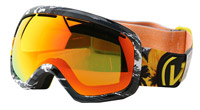 Sunglasses are a must to prevent glare from the snow and ice and stop you from developing snow blindness, the highest UV rating is a must. Goggles in colder weather or in conditions of blowing snow to prevent snow from getting in the eyes and to cover the top part of the face.