Antarctica Cruises from Australia and New Zealand
Trips to Antarctic from Australia and New Zealand usually leave from Invercargill / Port of Bluff in New Zealand 2 (Invercargill has the airport, Bluff, 30km away by road has a deep-water port) or Hobart in Australia 1. Less commonly trips may leave/return from Dunedin in New Zealand which is about 180 km / 110 miles from Invercargill.

The trip may depart and return to the same port or leave from one and return to the other in either direction. It takes about seven days sailing to reach Antarctica from Australia or New Zealand, the journey there and back is usually broken up with visits to the wildlife rich Macquarie Island 3 and others such as Snares, Aukland and Campbell Islands that lie between Macquarie and New Zealand.

Once having reached Antarctica trips usually spend their time either in the Commonwealth Bay area 4 or the Ross Sea region between Cape Adare 5 and McMurdo 6 with possibly a short trip along the front of the Ross Ice Shelf R.


1 - Hobart - Australia
2 - Invercargill / Port of Bluff - New Zealand
3 - Macquarie Island
4 - Commonwealth Bay
5 - Cape Adare
6 - McMurdo / Scott bases
R - Ross Ice Shelf

Distances - km/miles

| | |
| --- | --- |
| Hobart - Commonwealth Bay | 2640 / 1640 |
| Invercargill - Commonwealth Bay | 2760 / 1720 |
| Hobart - Macquarie Island | 1500 / 940 |
| Invercargill - Macquarie Island | 1110 / 690 |
| Commonwealth Bay - Cape Adare | 1300 / 805 |
| Cape Adare - McMurdo | 760 / 470 |
The distance to be travelled means that trips to the Eastern side of Antarctica take longer than trips to the Peninsula region from South America and are also subsequently more expensive.

There are also a lot less trips departing from this region than there are from South America meaning less choice of dates and of ship.
If you live in Australia or New Zealand or closer to those countries than to South America it is worth also considering travelling to South America and visiting the Peninsula Region, especially if you can extend the trip. Once you have travelled to South America, there is about half the world in between you and home again with a whole wealth of opportunity to visit many other counties on your outward or return journey, you're travelling anyway, so make the most of it.
As of 2012 / 2013 the airfare from Sydney to Ushuaia where most Peninsula trips leave from is between AU$3.5K-6K per person return with the journey taking 20-60 hours to get there (average around 30 hours) and 50-60 hours to get back (more waiting about for flights).

On the other hand, this side of Antarctica is entirely within the Antarctic Circle and a different kind of Antarctica, as remote as it's possible to get on the planet. It is colder than a Peninsula trip and with a higher chance of rough seas at some point. Getting to Antarctica and back again is more of an expedition than the traditional kind of cruise. You will probably not see any other ships during your cruise at all and other than visits to research bases, you won't see any people other than those on your ship.


Comparison of cruises to the Ross Sea region of Antarctica to the Peninsula region

Remoteness - You will see little if any other shipping and get a greater feeling of isolation and being at the end of the world.


You are going where the world's biggest icebergs are and most extreme weather conditions.


Visit the huts of Mawson, Scott and/or Shackleton depending on where your particular cruise goes. This is the area where much of the early exploratory history of Antarctica was played out and where historical remains still stand.


Exclusivity - of the people who go to Antarctica, only a small proportion visit regions other than the Peninsula.

Disadvantages


(though may also be advantages depending on how you see them)

These should be seen as "extreme cruises", they are more of expedition than other Antarctic cruises, even if your ship is luxurious, conditions encountered might not be!


You will be at sea for three weeks or more, there is a high chance that at some point you will experience rough seas, getting there and back is not a guaranteed easy ride.


A long way to sail which means it takes longer and costs more, these trips are more expensive than the more commonly taken Peninsula trips, even the "cheaper" cabins.



There are not many cruises each year to the Ross Sea region, so limited dates and availability, cruises are often booked up well in advance and have significant waiting lists - book early!
Antarctica Ross Sea Region Cruises- (sample cruises)

Trip
Departure Dates
Visiting
Ship / Pax
Prices USD*
Days
Departure port
The Ross Sea Region: In the Wake of Scott and Shackleton
1/8/13, 2/6/13
Auckland Islands, Macquarie and Campbell Islands, Explore the Ross Sea, Historic Huts, Ross Ice Shelf, McMurdo base.
Research Vessel

50 - Spirit of Enderby

$17,000 -
$24,500
30
Invercargill / Port of Bluff, New Zealand - disembark - same
Scott & Shackleton's Antarctica - Ross Sea
1/25/13
Wildlife and History, Ross Ice Shelf, Sub Antarctic Islands, Luxury Expedition Ship.
Luxury Expedition Ship



106

- Orion
$19,365 -
$40,555
21
Hobart, Tasmania - disembark Invercargill / Port of Bluff, New Zealand
Mawson's Antarctica - Commonwealth Bay
12/20/12, 1/7/13
The Home of the Blizzard, Sub Antarctic Islands, Luxury Expedition Ship
Luxury Expedition Ship



106

- Orion
$17,430 -
$36,500
19/20
Hobart, Tasmania - Invercargill / Port of Bluff, New Zealand, or in reverse

* prices are based per person, the lowest price is usually for triple occupancy in a basic cabin, the highest for double occupancy in the best available suite.

Tell me more about a trip to Antarctica!

Lonely Planet travel guide Antarctica
USA
| UK


Free world delivery

Antarctica Cruising Guide
USA
| UK


Free world delivery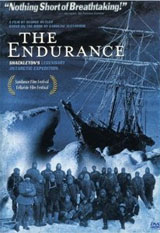 The Endurance - Shackleton's Legendary Expedition
Dramatization with original footage

DVD

DVD