---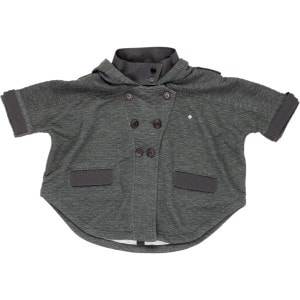 A For Apple Limited Ros Cape Jacket - Girls'


On sale - now $43.58




- was

$108.95



When your girl wears her A For Apple Girls' Ros Cape Jacket, the smart styling and fashionable silhouette gives her a look that is great for everything from formal occasions to cool-weather walks in the park. Give her both warmth and style. more...




---
Fjallraven Greenland Jacket - Girls'


On sale - now $65.97




- was

$119.95



The Fjallraven Girls' Greenland Jacket will be passed from your eldest daughter to your youngest for uninterrupted years of exploring, much to the dismay of the baby in the family. She wants something her sisters haven't worn, but the Greenland looks too good to justify buying her a new coat. Made from G1000 fabric with reinforced shoulders and elbows, this jacket handles hours of hiking with a backpack with nary a scratch. The heavy-duty front zipper hides below a full-length snap placket for a more...




---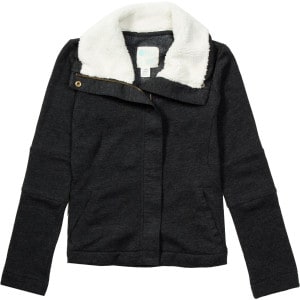 Billabong Lo Lo Lee Jacket - Girls'


On sale - now $26.37




- was

$43.95



Lo Lo Lee Jacket - Girls' more...




---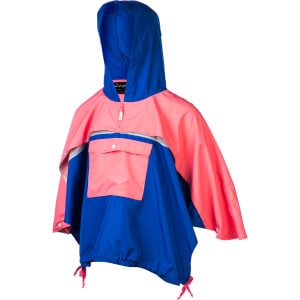 A For Apple Limited Jave Cape - Girls'


On sale - now $32.97




- was

$54.95



Keep her warm and comfy in the breezy spring weather with the A For Apple Jave Girls' Cape. The polyester fabric protects against wind and light moisture to help her stay comfy in mild weather, and the poncho-style coverage won't restrict so she can still skip and dance freely across the playground. more...




---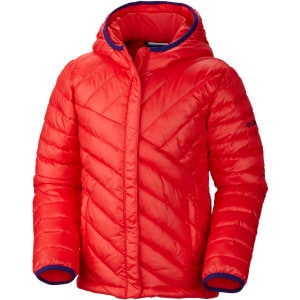 Columbia Powder Lite Puffer Jacket - Girls'


On sale - now $35.97




- was

$59.95



The Columbia Girls' Powder Lite Puffer Jacket has the light loftiness of down without the puff. An Omni-Shield coating resists liquids and other spills so the jacket stays clean after messy lunches and snowy attacks by the boys. The sleek taffeta shell has a sheen that she loves, and the unique quilted pattern gives an original style she craves. Its polyester faux down insulation warms her in the winter cold without adding a significant amount of bulk, and the elasticized hood cinches around her more...




---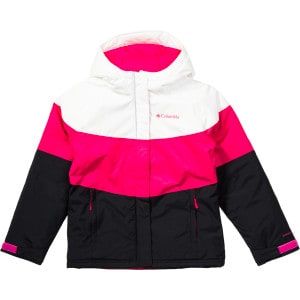 Columbia Triple Run II Jacket - Girls'


On sale - now $38.97




- was

$64.95



Of course, the school bus is always late on the coldest mornings, but when your daughter is wearing the Columbia Girls' Triple Run II Jacket, a couple of extra minutes at the bus stop won't be the end of the world. The Omni-Shield treated nylon shell shrugs off water and stains so that incident with this morning's juice won't be such a big deal. The 240g Farenhot polyester insulation keeps her toasty warm when she's on the sledding hill after school, and when it's really windy, the adjustable st more...




---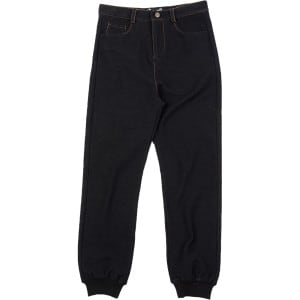 A For Apple Limited Greer Denim Pant - Girls'


On sale - now $31.03




- was

$68.95



The A For Apple Girls' Greer Denim Pants blend total comfort and high style thanks to soft fabrics and fashion-forward design. It's a big-time fashion in a smaller size. more...




---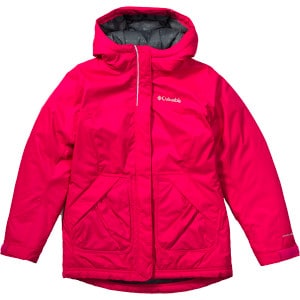 Columbia Powder Alley Long Jacket - Girls'


On sale - now $47.97




- was

$79.95



Whether your girl is meeting her friends at the sledding hill or tromping through the snow-covered park to get to a slumber party, the Columbia Powder Alley Long Jacket will keep her cozy. This thigh-length jacket is treated with Omni-Shield, a water repellent treatment that ensures that the face fabric doesn't wet out. It has the useful side effect of being stain resistant, so that exploding ketchup packet will wipe right off. The 240g Farenhot synthetic insulation fends off the cold, and that more...




---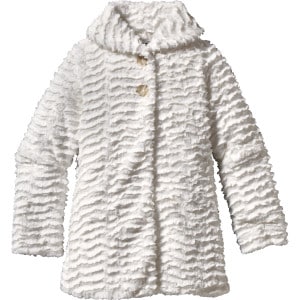 Patagonia Pelage Fleece Jacket - Girls'


On sale - now $64.35




- was

$99



Keep your little lady classy in winter with the Patagonia Girls' Pelage Fleece Jacket. This long swing coat is made out of a warm, curly deep-pile fleece with a polyester lining, and the stylish silhouette means your princess will want to take the Pelage with her wherever she goes. It also includes a fleece-lined shawl collar for extra warmth around her neck and two on-seam pockets to keep her hands warm. The center front fabric overlaps with a top two-button closure that adds to the classiness more...




---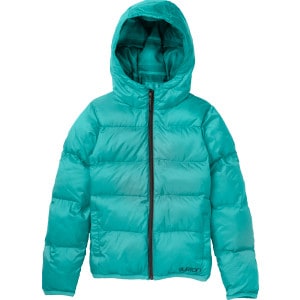 Burton Clone Insulator Jacket - Girls'


On sale - now $59.97




- was

$99.95



Wrap your girl up in the Burton Girls' Clone Insulator Jacket before sending her off to school on frigid mornings. Ample amounts of Thermacore insulation will help her stay toasty while she waits for the bus, and a DWR coating on the fabric repels moisture in case it starts to snow while she's out there. more...