Antarctic Base Personnel - All Nations
Cool Antarctica holds email details for all of the people below. If you wish to email someone and there is no active email link, please with all relevant details and we will forward it. Who runs Cool Antarctica?
Please register to include your details on this page
Argentina
Jorge Pahor (1975 & 1978) - Martinez, San Isidro, Argentina Overwintered in 1975 and 1978.
Belgium
Tony Bruggemans - Bruggie (1964) Palm Springs CA USA Delighted to have found your site! Next mid-winter we will celebrate our 50th anniversary since the expedition. It looks like 6/7 are still there to talk about it out of 14. What a life training for a 20 year old! Glad to correspond with anyone!
Belgium was a very low budget expedition so it was a real expedition. I visited a couple of bases when we were visiting the peninsula and had a good laugh when I discovered that the American bases had frozen bread shipped in! I was the baker, cook, butcher and had to cook all in a kerosene stove that had no draw when it was wind still - opened and peeked in the small stove window to see what was the problem and lost beard and facial hair a few times!!!
Espana / Spain
Aurelio Acero (2000) - Zaragoza/ Espana
India
Dr. Ghanshyam Singh (2002-2003) - Dehradun India I wintered over as the base doctor. Very good experiences on Maitri.
South Africa
Ian (Tich) Crichton (SANAE III, SANAE 20 - 1979) - Cookham, Berkshire, UK. About time South Africa got in on this act. Please create a South African section. We also tended to occasionally call ourselves OAE's, although this term is not commonplace. Our 1979 team welcomed Ran Fiennes and Transglobe Expedition to Antarctica, and I've fond memories of the late Giles Kershaw, their pilot, who treated some of us to exciting plane trips.
Keen to contact Halley Bay 1979 overwinterers, especially Andy Green, with whom we enjoyed many radio scheds including amazingly honest darts games!
Non-National
Rui Luo (Roy) - Ushuaia, 2008 - Beijing I was lucky to travel with the with inspirational leader Robert Swan and his 2041 organization, joining the sustainable leadership training program in 2008; made the life-time commitment of myself that being an ambassador of Antarctica, sharing with people the beauty and harshness of this place; more importantly, to raise the awareness of energy and water conservation. in Dec 2012, i will go to Antarctica with Robert Swan again, but this time we will only rely on renewable energy and clean technologies, as a symbolic demonstration to engage the people the more diversified energy mix and cleaner future.
Trying to find...
If you would like to use this option, then use the registration form, but include your own name and email as a contact.



Lonely Planet travel guide Antarctica

USA |

UK


Free world delivery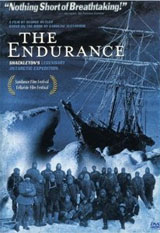 The Endurance - Shackleton's Legendary Expedition
Dramatization with original footage

DVD |

DVD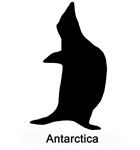 Cool Antarctica Store - Pictures, Shirts, Calendars, Cards etc.