Greenland is the largest non-continental island, 80% covered with a permanent icecap. The coastal regions are covered with snow seasonally but were green enough in summer for Erik the Red to give the name in the 10th century to encourage settlers.
Greenland Travel Guide
Arctic Destinations
Greenland Cruises with Cool Antarctica and Antarctica Travels.
2023: 28 cruise departures, June-Sept, 8-24 days
Information: Arctic travel basics | more travel details | request contact | clothing | boots
Regions: Canada | Greenland | Iceland | Svalbard and Spitsbergen | Antarctica
---
Greenland lies almost entirely in the Arctic Circle, it stretches to within 713km (443 miles) of the North Pole.
---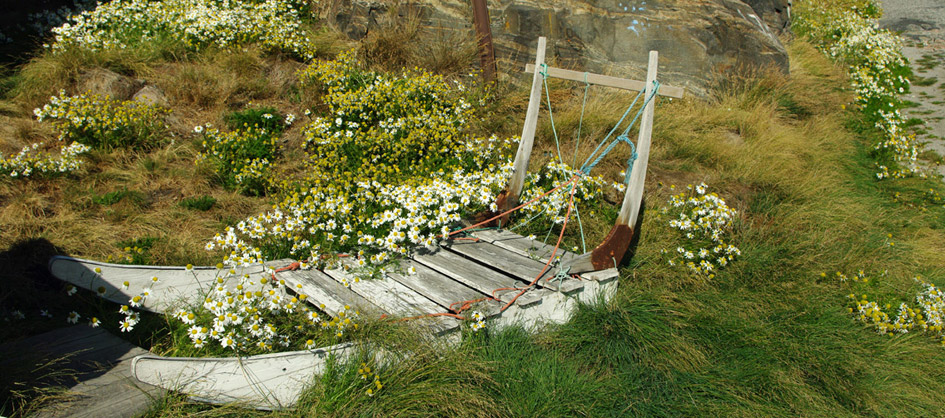 ---
Greenland Information
Greenland is a huge place covered with a huge icecap, if it all melted it would raise the level of the oceans worldwide by an estimated 7m (23 feet). Around the coastal strip in the summer however, it really does live up to the name, whereas other places in the Arctic can be barren and desolate, Greenland despite the huge icecap has a lot of plant growth, and that "coastal strip" is up to 100 km or more wide in places. It is all relative however, there aren't really any trees other than dwarf willow which at times can reach the lofty height of about a meter or so, though more often is found prostrate on the ground or growing closely against rocks to benefit from extra warmth
The island has been inhabited for over 4,500 years, though perhaps not continually. It is administered by Denmark and is moving towards independence though is still some way off. There is a rich Inuit culture in Greenland, sled dogs are common in many towns, especially smaller ones, you may even see a seal being butchered on the sea shore for food for both people and dogs. Most striking in the towns are the brightly coloured buildings, a style of architecture that started in the 1700's when pre-fabricated houses were shipped here from other Nordic countries. Houses are often placed on the top of small hills and rocks and sometimes it seems as much timber goes into the steps to get to them as into the actual house itself. There are no fences to mark property boundaries and no ugly tangles of overhead utility lines so giving a very clean and tidy, almost storybook appearance.
---

Sisimuit Historic Old Town, Greenland
---
Greenland can be reached year round by flights from Copenhagen in Denmark or Reykjavik in Iceland there are more flights to more destinations in the summer months. Visas are not needed for the nationals of the EU/EEA and many other countries to enter Denmark as a visitor for up to 90 days, use this to check. There are no sea ferries, though many cruise ship itineraries include Greenland in part or as a whole of the trip, see below.
It is possible to engage in tourist activities in many of the settlements in Greenland and almost all will have some facilities. However, due to the relatively low and unpredictable numbers of tourists coming through, you cannot rely on being able to turn up and take part. The weather may dictate that activities are not possible, visibility and wind for helicopter trips, a lack of snow for dogsledding and snowmobiling for instance, or there may not be enough people to make the trip worthwhile for those running them. Wherever possible try to plan any such events in advance.
---
Food
There is very little agriculture in the Arctic (unsurprisingly), so most of the food has to be imported, fresh fruit and vegetables are particularly expensive as the distances are large, they are heavy, easily damaged and perishable.
There is a hunting culture amongst the Inuit and active fisheries in many places. Eating what is locally available makes more sense here than in many places in the world. Freshly caught fish, whether from the sea or freshwater is an absolute must if it is available. The most delicious fish I have ever eaten was locally caught halibut in Greenland.
---
Places to visit in Greenland
Everywhere and Anywhere
Greenland is an Arctic land and sea scape that is quite clearly Arctic, but maybe not quite in the way you imagined. In the summer it is brighter and far fresher than any natural/spring/pine advert you've ever seen. Away from towns, (not very far away from towns) you are out in the wilderness, there are no roads connecting towns here and so no other services to remind you of the presence of man either. Sightseeing on foot is an easy and rewarding thing to do. There is not the danger from polar bears in Greenland that there is in other places in the Arctic, though they have been seen around the village of Ittoqqortoormiit on the east coast in the summer months in recent years.

Lake with summer house, Valley of the Flowers, Tasiilaq
---
There are activities characteristic of Greenland and the Arctic that can take place in many locations such as whale watching, bathing in hot springs (they are dotted around, not common but more so than most places), seeing the Aurora Borealis the northern lights, dog sledding and snowmobiling in the colder months with predictable snowfall, and viewing the many glaciers and countless icebergs in their constant variety.
---

Iceberg off the coast of Greenland
---
Ilulissat, Disco Bay (Disko) - formerly Jacobshavn
The Ilulissat Icefjord and Sermeq Kujalleq glacier near Ilulissat were admitted onto the UNESCO world heritage list in 2004, it is truly one of the wonders of the world. The glacier is the most productive in the northern hemisphere it calves around 40 cubic kilometers of ice every year into the narrow fjord in front of it discharging enormous icebergs on a daily basis, these then float out into Disco (or Disko) Bay. 10% of all the ice that flows off the Greenland ice sheets comes down the Sermeq Kujalleq glacier, the world's fastest moving at 40m per day.
You can view the icebergs from boats and sea level, from the land or even from the air.

Disko Bay, Ilulissat Greenland, Icebergs in the Mist
---
Nuuk
The capital of Greenland and largest town with a population of just over 18,000 which is close to a third of the population of the whole country. There are a number of museums here which are well worth visiting for the historical and cultural artifacts including mummies that were found in 1972. There is historic and contemporary art on display including live performances. Nuuk attracts many tourists and is often the start or end point for cruises, as might be expected there are activities that are therefore available for the cruise or independent tourist including whale watching, sailing, hiking, skiing, fishing and kayaking.
---
Tasiilaq - formerly Ammassalik
The largest community on the east coast of Greenland with a population of just over 2,000. It is a particularly attractive town with a stream flowing through the middle of it which attracts local fishermen in the summer months where the stream meets the sea. Following the stream inland, you come to the "Valley of the flowers" which lives up to its name in a more convincing way that you might imagine for the Arctic. There is plenty of scope for walks in the surrounding hills and mountains from town, there are also a variety of bookable excursions though many are subject to minimum numbers and won't run if there aren't enough takers, even in high season.

Tasiilaq
---
Qaanaaq / Thule
The northernmost town in Greenland, a small community of around 650 people plus some surrounding villages. The settlement dates from 1953 when the people were relocated from the location of the newly built US Thule Airbase. The dogsledding season lasts longer here than anywhere else in Greenland thanks to snow cover and sea-ice persisting beyond the winter and well into the spring months.
---
Icecap
The Greenland icecap can be seen from many places around the coast, though is generally held in place by hills and mountains. It does come down to the coast in a number of places, fewer and further between than you might imagine. The coastal strip of ice free land is also 100km or more wide in places and so the icecap is often far inland from the coast or the town where you might happen to be. If you wish to visit the icecap it will probably require some planning and effort. If you are close-by to one of the access points a day trip is viable, there is a boat trip out from Tasiilaq for instance where you can walk on the icecap and see it stretch endlessly upwards and to the horizon.
There are helicopter trips that will fly over and possibly land on the icecap, these are subject to weather and the number of passengers as to whether they run or not. You can take part in trips to the icecap spending a night or longer camping out on it. If you are very keen, fit and have appropriate experience it is possible to ski across it pulling sledges and camping as you go in around 30 days.

The edge of the Greenland icecap, just over that ridge is 500km of nothing but ice, and this is the shorter distance
---
Uummannaq
A town on the west coast of Greenland situated in a fjord of the same name, the town of around 1,400 people is located on an island in the fjord with an impressive and imposing mountain rising up behind it to 1,170m. Uummannaq mountain is frequently described as "heart shaped" though the description seems somewhat fanciful to me, it is nonetheless very impressive and almost ridiculously picturesque. Also notable for getting around 2,000 hours of sunshine a year.

Uummannaq from the harbour, Uummannaq mountain behind
---
Kangerlussuaq
The largest commercial airport in Greenland lies at the end of a spectacular 170km long fjord on the west coast. It is the site of what was originally a US air force base so accounting for what would otherwise be a rather odd place to put the main international airport. Many visitors arrive or leave Greenland by air at Kangerlussuaq either to Europe or North America, cruise ships may begin or end their journey here too, the long fjord is very beautiful though sometimes the journey down is partially at night due to the itinerary. The town has around 500 people who mainly work in jobs connected with the airport or tourism. The town is something of a travel hub for access to the icecap, it is possible to gain access fairly easily after a drive of about an hour. There are also extensive ice-free upland areas within a short reach. The town itself is modern and functional rather than pretty.
---
Sample cruise routes around or including Greenland:
the actual routes available and durations vary somewhat from season to season, many trips can happen in either direction.
Greenland, Disko Bay
8 days fly to Greenland from Iceland or Denmark and join your ship. Explore the western coast with towns, visit the icecap at Kangerlussuaq before flying back.
2023 departures:
---
Greenland Cruise - In the Wake of Eric the Red From Iceland to Greenland
11 days embark your ship in Iceland and sail around the southern coast of Greenland from east to west before flying back to Iceland.
2023 departures:
---
Northern Lights, Greenland Cruise
14 days, sail in a region known for the dazzling light show of the Aurora Borealis at a time of year when it is most likely to be seen. Icelandic fjords to Scoresby Sund Greenland, glaciers, icebergs and icecap, then back to Iceland
2023 departures:
contact our travel partners who will help you find the best cruise for your requirements
---
Last Minute Offers - Summer 2023 - Arctic Cruises
Iceland
Northern Lights
From $8,501
was $13,495
Early September
14 days / 13 nights
Northwest Passage
From $10,527
was $17,995
30th July to 15th Aug
17 days / 16 nights
Svalbard
Explored
From $6,634
was $12,367
6th to 13th June
8 days / 7 nights
Svalbard and Norway
From $5,649
was $10,649
6th to 19th August
14 days / 13 nights
Svalbard / Spitsbergen - Sample Arctic Cruises - 2023

Trip
Departures 2023
Highlights
Ships and Passenger Capacity
Prices USD*
Days
Departure port
Introduction to Spitsbergen
Historic sites, sea-ice, glaciers, wild flowers, lush tundra, walrus, polar bears, reindeer, huge sea bird colonies
$7,990 -
$12,351
10
North Spitsbergen
$4,000 -
$6.050
8
Spitsbergen Explorer
$8,991 - $16,111
12

Greenland - Sample Arctic Cruises - 2023

Greenland, Disko Bay
Spectacular scenery of west Greenland, Inuit culture, historic sites. Fjords, mountains and ice, seabirds, look out for humpback and minke whales.
$4,590 -
$6,590
8
In the Wake of Eric the Red - Iceland to Greenland
The course of Norse settlers, Disko Bay, glaciers, icebergs, Inuit culture, Ilulissat Icefjord UNESCO site, Nuuk.
$5,790 - $9,490
11

Canada - Sample Arctic Cruises - 2023

Northwest Passage, Canada and Greenland
Historic Canadian and Greenlandic sites, abundant wildlife, rich Inuit culture and dramatic icy landscapes. Polar bears, whales and walrus, tundra hikes.
$14,279 -
$21,095
16 or 17
Complete Northwest Passage, Greenland, Canada and Alaska
West Greenland, Baffin Island, NW passage to Alaska. Ilulissat Icefjord, stunning geology and fjords, Beechey Island, Franklin's expedition, musk ox, polar bears, beluga , walrus and narwhal.
$35,195 - $39,395
29
Trip
Departure Dates
Highlights
Pax
Prices USD*
Days
Departure port

Iceland - Sample Arctic Cruises - 2023

Iceland in Depth
Snaefellsnes Peninsula National Park bird cliff, geologically active region, cross the Arctic Circle, Heimaey.
$6,176 - $7,308
9
In the wake of Celts and Vikings.
Ireland to Iceland via Scotland, Shetland and Faroe. Giant's Causeway, Skara Brae, watch for spouting and breaching whales.
$8, 101 - $9,678
13
Jewels of the Arctic.
Iceland, Greenland and Spitsbergen.
Wildlife, musk ox, arctic hare and whales, Scoresby Sund the world's largest national park and fjord system, Glaciers, mountains and polar bears.
$10,816 -
$17,495
14 or 15
Notes
*
Prices
are based per person, the lowest price is usually for triple occupancy in a basic cabin, the highest for double occupancy in the best available suite.
Options
may be at additional cost and are usually booked when the cruise is booked - it may be too late once the cruise has started.
---
Contact me about my trip to the Arctic!
Please complete the form
and an Arctic Travel Expert will contact you
Departures from late May to September
Our partner company, Antarctica Travels, passionately help people to reach their ultimate destination.
All enquiries will be answered from our office in Patagonia, Argentina.
Dozens of trips
Unique combinations of ship + itinerary
Variety of ships - 108 to 199 passenger capacity
$4,000 to $72,495
7 to 29 days
Please note - we cannot help directly to find employment, please do not use this form to request any other information than for tourist trips
---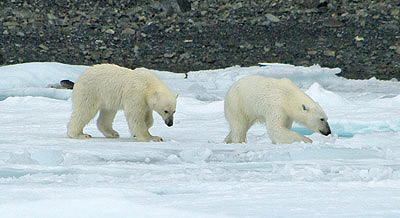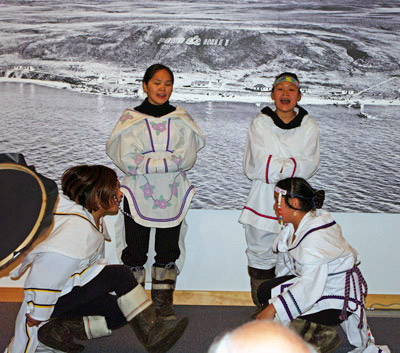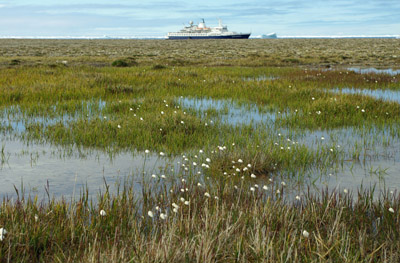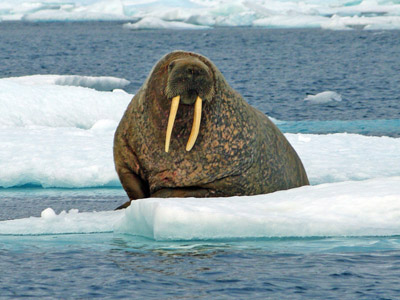 ---
Picture credits:
Map of the Arctic, Greenland, - TUBS - Creative Commons Attribution-Share Alike 3.0 Unported license | Map of Greenland - Eric Gaba- Creative Commons Attribution, Share Alike 3.0 Unported license