Antarctic Regions Maps and Pictures

Smaller area maps of Antarctica with photographs
Antarctica is an entire continent and while its landscapes tend to be on the theme of rocks, snow and ice, there is a variety of geography that is not often seen or known. Here are a few places about the continent in a little more detail.
Geography - map skills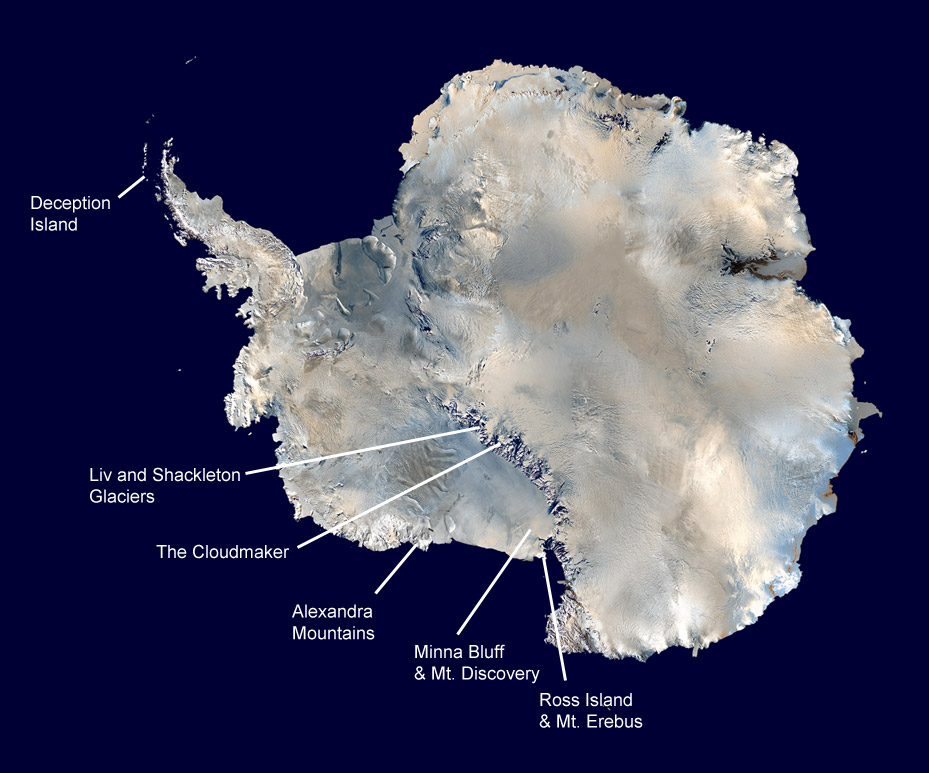 ---
---
Ross Island, satellite view (l) and diagrammatic (r) - go to page
---
---
---
Source of the Maps
Topographic Reconnaissance maps of Antarctica. Originally published at 1:250,000-scale by the U.S. Geological Survey in cooperation with the National Science Foundation.
Antarctic Digital Database Map Viewer - License terms and conditions - Data is licensed according to Creative Commons CC-BY - data is free to use, modify and redistribute provided the source "SCAR Antarctic Digital Database" is acknowledged, and that the disclaimer below is accepted.

Disclaimer - Information in the Antarctic Digital Database has been obtained from sources believed to be reliable but its accuracy and completeness, and the validity of the opinions based thereon, are not guaranteed. As every effort has been made to provide accurate information in this database, SCAR would appreciate it if users could indicate in writing any errors that may be noticed. SCAR is not inviting reliance on these data, and the user should always check original published data. The information in this database is subject to change. Questions about the data should be addressed to Adrian Fox

https://add.data.bas.ac.uk/repository/entry/show?entryid=f477219b-9121-44d6-afa6-d8552762dc45