Grytviken Whaling Station Machinery, South Georgia

Pictures Ulf Gustafsson, 2010 - 2011
Back to South Georgia thumbnails
|
Previous
|
Next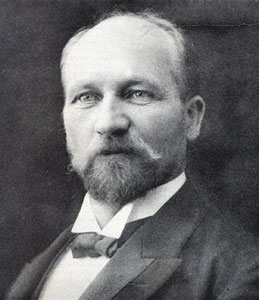 Carl, Anton Larsen
Captain of the "Antarctic" and founder of whaling on South Georgia
Grytviken was the first whaling station on South Georgia, established in 1904 by a Norwegian, Carl Anton Larsen captain of the Antarctic from the Swedish South Polar Expedition of 1901-1904 following his arrival in Buenos Aires being rescued by the Argentine Navy after the ship had been lost.
Whaling here was very profitable from the start which led to the establishment of other stations nearby over the next few years, there were seven by 1912. South Georgia was the capital of whaling in the world due to its position and due to the huge numbers of large baleen whales that came to Antarctica during the brief but highly productive summer months to fatten themselves up.
In the early days only blubber was taken, later on the meat was taken too though the rest of the carcass was pushed out to sea. There are huge quantities of whale bone still strewn across beaches in South Georgia from this early practice shortly afterwards however the bones were processed too.
At the height of whaling activities, there were around 500 people living and working on or around South Georgia.
The station was run by the Compania Argentine de Pesca founded by Larsen in 1904 through to 1960 when it was sold to another company Albion Star of South Georgia. For the final two seasons it was sub-leased to a Japanese company and finally ceased to be used in 1965.
Photo; copyright Ulf Gustafsson