AA Sign - Scott Base
Back to gallery | Back to Thumbs | Previous | Next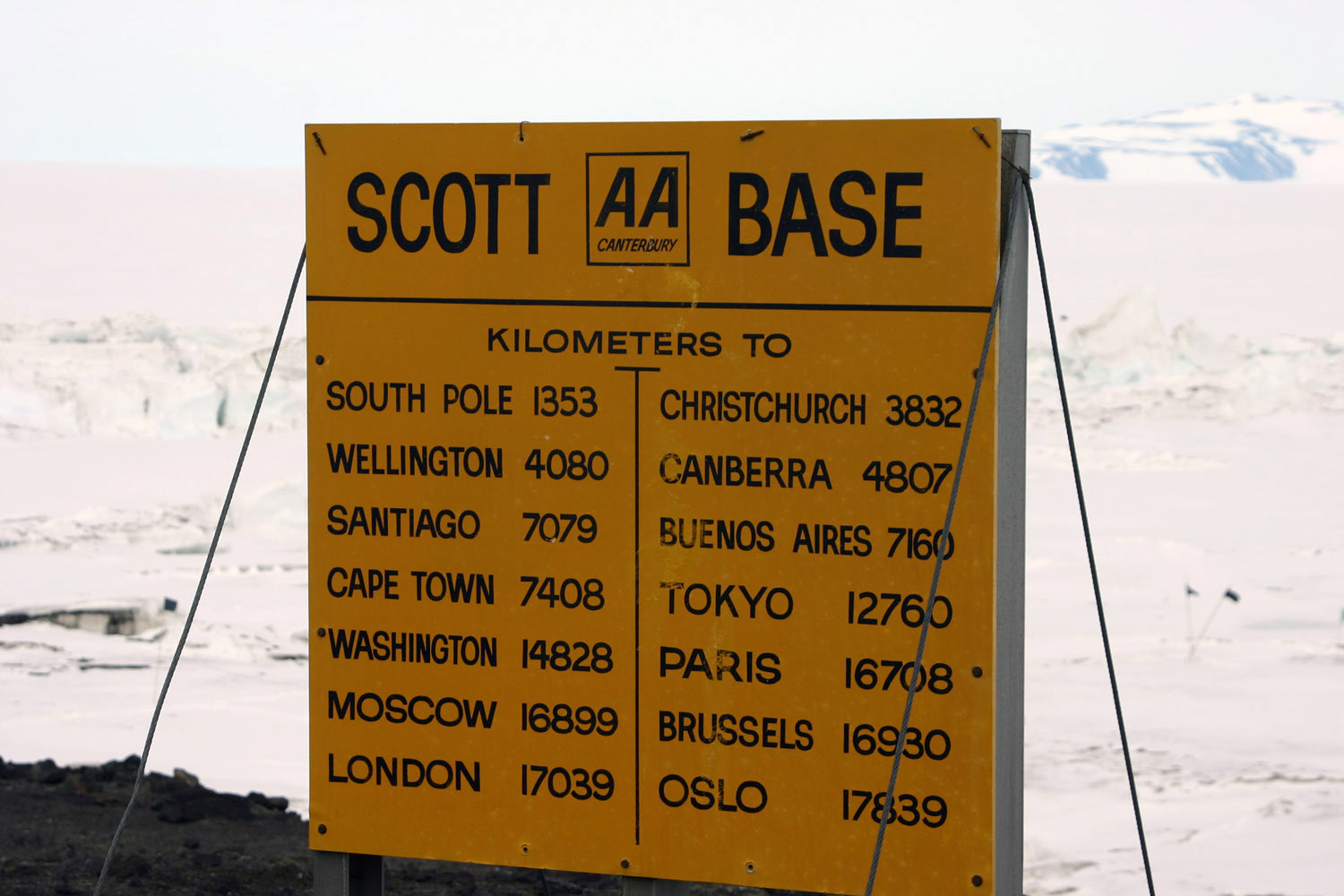 A more individual take on the usual post with all the directions and distances to relevant places of note, or where the base members come from.
At the entrance to the NZ Scott base on Ross Island, this AA sign shows just how far you are from home.
See how far the South Pole is? That's how far Scott and his team walked from here to get to the South Pole across Antarctic glaciers and mountains, dragging their belonging behind them through all the weather that Antarctica threw at them. How far is 1353km from where you live?


Photo; © Mike Usher - Pictures from an icebreaker cruise to Eastern Antarctica.