RRS John Biscoe 1963-64
Paul Ellery - Antarcticans Database Project - page: 1

2 3 4
Paul Ellery sailed from Southampton in October 1963 on the British Antarctic Survey ship the RRS John Biscoe just a few days after his 19th birthday. The voyage lasted until May 1964 when the Biscoe returned to Southampton again via the Antarctic Peninsula, the Falkland Islands and South Georgia. Sadly he passed away in 2015, these pictures are part of a presentation he made of his own photographs from the trip, they appear here courtesy of his son Charles Ellery.
---

Antarctic base
---

Antarctic Base
---

Antarctic Peninsula
---

Antarctic Peninsula from the Biscoe
---

Antarctic Peninsula from the Biscoe
---

Antarctic Peninsula from the Biscoe
---

Antarctic Peninsula from the Biscoe at sunset
---

Approaching an iceberg
---

Approaching an iceberg
---

Approaching Montevideo
---

Approaching Montevideo
---

Arrival at an Antarctic Base
---

Arrival at an Antarctic Base
---

Arrival at Port Stanley, Falkland Islands
---

Biscoe amongst sea ice
---

Biscoe amongst sea ice
---

Biscoe amongst sea ice
---

Biscoe amongst sea ice
---

Biscoe amongst sea ice
---

Biscoe and Kista Dan (?) at Deception Island (?)
---

Biscoe at the ice edge, relief
---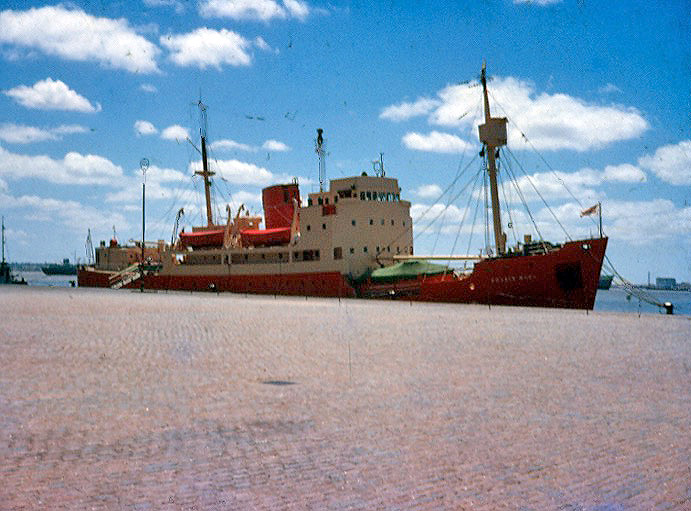 Biscoe docked in Montevideo (?)
---

Biscoe in forming sea ice
---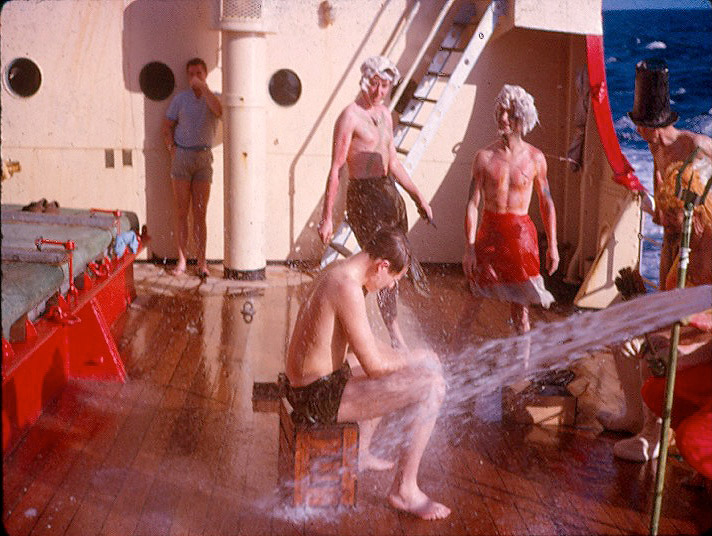 Crossing the line (equator) ceremony on the Biscoe
---

Crossing the line (equator) ceremony on the Biscoe
---

Crossing the line (equator) ceremony on the Biscoe
---

Dog sled
---

Dogs pulling a sled
---

Dogs pulling a sled
---

Dogs pulling a sled
---

Elephant seal, South Georgia
---

Elephant seal, South Georgia
---

Fresh spray on the Biscoe
---
---
All pictures on this page copyright of Paul Ellery / Charles Ellery